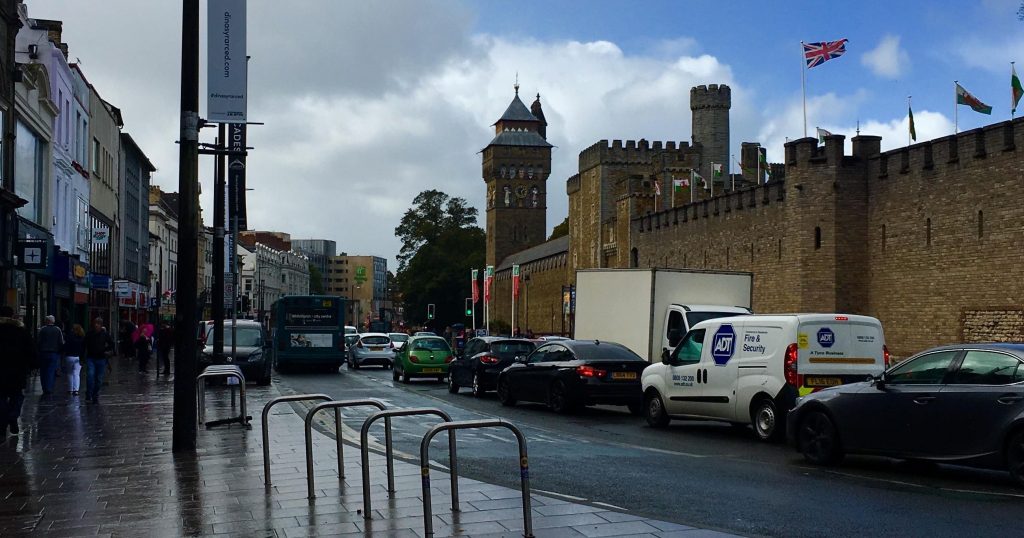 The air pollution levels in Cardiff have reached a critical point
Recent research has revealed
In 2018, Cardiff was listed among other major cities in the UK as being in danger of exceeding the limit of pollution deemed safe.
Despite many warnings since then, some areas of Cardiff have exceeded the limit, in particular Castle Street in the city centre.
Researches discovered that air pollution potentially caused 64,000 deaths in the UK alone in 2015.
Shared Regulatory Services are in charge of regulating Cardiff's air pollution Cardiff and told The Cardiff Tab:
"Cardiff Council recognise the concerns associated with poor air quality, especially public health related impacts. The Council undertakes statutory monitoring in line with its Local Air Quality Regime duties, cross referencing gathered datasets to set Air Quality Standard limit values.
Where air quality levels are poorest we then make necessary changes and monitor more closely."
When asked what the situation will be like in the future and what actions are being undertaken to reduce the pollution, they told The Cardiff Tab:
"As well as these safeguards, the Council wants to see the very highest air quality possible. It is known that the greatest impact to air quality in Cardiff is derived by road transport, therefore it's the Council's priority to address these concerns and implement mitigation measures that will eliminate any adverse impact to air quality.
The Council has recently undertaken a feasibility study and provided Welsh Government with an evidence package that supports a package of preferred mitigation measures that are projected to provide overall positive impacts for Cardiff's future air quality."
Most recently, Cardiff Council ruled out introducing a clear air zone (CAZ), which would mimic the congestion charge introduced in London in 2003. This was rejected by the council despite Cardiff being a priority city that according to research, needs to reduce its harmful emissions to be deemed safe.
However, changes are to be implemented by the council with projects including new speed limits across the capital to tackle the growing issue.