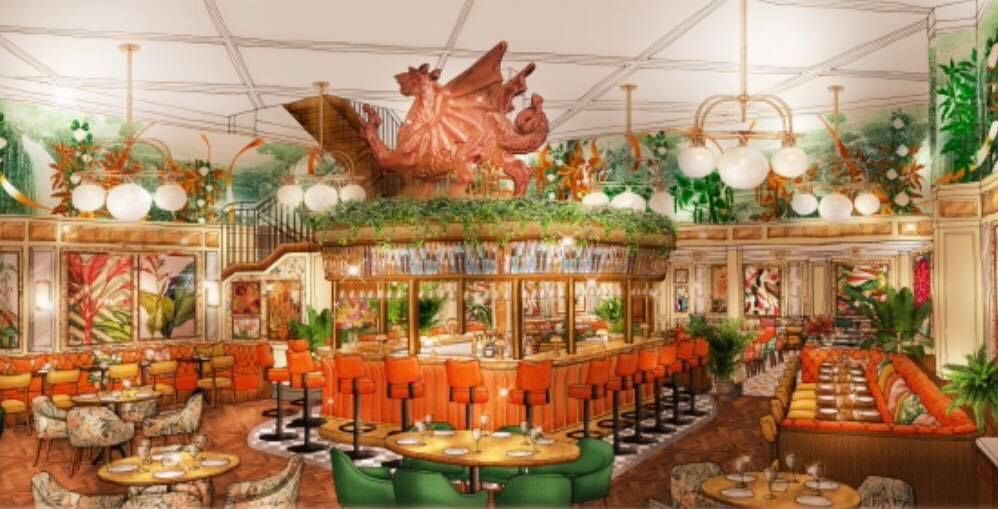 Hold on to that student loan, The Ivy is gracing the Diff with its classy new restaurant
It will be the first Ivy in Welsh territory
We're all waiting impatiently for our first student loan instalments of the year to arrive in our bank accounts, so that we can waste it away on endless VKs and Mama's Kebabs. But hold your horses with that loan because The Ivy is coming to Cardiff!
Set to open this winter on The Hayes at St David's, this branch will be the first to venture over the Welsh border, and what better location than the capital?
The impressive menu will knock the student life right out of us, with dishes such as 'warming white onion soup with truffle mascarpone and toasted brioche' and 'lemon sole on the bone with Beurre noisette, lemon, caper and parsley', we'll become food snobs before we know it.
The plan for the Cardiff branch may be to split the premises into two floors but they certainly aren't doing things by halves, boasting an opulent bar and a private dining room in the floor above the main restaurant.
So whether you're after breakfast, lunch or dinner to fuel, break up or conclude your shopping trip; a fancy afternoon tea treat; or an evening of classic cocktails, The Ivy scheduled to open here this winter seems it will cater to your every need.
Get ready to splash the cash and rethink everything you thought you knew about Cardiff student lifestyle.
Keep an eye on The Ivy's social media (@theivycardiff) to find out their exact opening date. Post notifications? On.