Just in case you can't find a seat in the ASSL, here are the best alternative study spots across campus
Is it time for a break yet?
With exam season in full swing, the tedious process of revision begins. It's already difficult to not procrastinate when you see pics of people sunbathing in Bute- so finding a good study spot is essential for concentration.
Even then it can be difficult to find a good place to work on campus, especially when everyone rushes to the ASSL to get their spot. And so taking this into consideration we have compiled a list of the next most convenient places to study across campus. Take a look and find your ideal location to procrastinate revision for those endless exams.
I Want to Ride my Bike cafe bar
Cathays offers plenty of quirky cafés and coffee shops, including the I Want to Ride my Bike café bar. Opposite the National Museum, on Park Place, this café is a nice place to study without actually having to be in uni. Their menu offers an array of food and drinks too, including hot chocolate, cakes and vegan and gluten free meals, so there is always ample opportunity to fuel your brain. The café is also a bike workshop where you can bring your broken bike to be fixed whilst you work.
Hogwurst
Situated down North Road, and practically opposite the Talybont complex, Hogwurst is an ideal place for freshers to study if they don't want to trek all the way to uni but need some peace and quiet from their flatmates. Hogwurst offers free Wi-Fi, and a number of snacks to get you through revision, including their famous hotdogs.
Bute Library
One of the university's smaller libraries, Bute is a quieter location to get work done and is more aesthetically pleasing than the ASSL. There are various spots in the library to study, with both an upstairs and downstairs space. The ground floor has a sofa area with bright colours and a feature wall of penguins, which is cool, especially if you like Planet Earth. There is also lots of desk space and computers available.
It's also right across from the Bute café which is ideal for study breaks.
Talybont Social Centre
The Talybont social centre is also convenient for Taly freshers who need a change of scenery but don't want to walk that far. As it says in the name, this area is primarily a social space and even has table football and TVs. Despite this, it is fairly quiet during the week and makes for a great work area.
Hoffi Coffi
You've probably walked past it every day of your time at Cardiff Uni, but Hoffi Coffi is actually a really good place to study. There's plenty of seating upstairs and free wifi, and its convenient location makes it a great alternative spot to the ASSL to study.
The JP Café
The John Percival café is one of more popular study spots on campus due to its central location, making it busy at peak times. The café has comfy seating and easy access to study snacks to keep your motivation up. If you don't mind having a bit of background noise while working, this lively environment is perfect.
Alexandra Gardens
When the weather brightens up, Alexandra Gardens is a great alternative to being stuck inside. Located behind the Main Building, this park is known for its memorial fountain. Full of greenery, with many benches and also trees to sit under, it is the perfect place to go for some lighter work. The peaceful atmosphere makes it an ideal place to do some reading whilst working on your tan.
It's always healthy to get some fresh air, so use this excuse when you fancy a more chilled out revision session.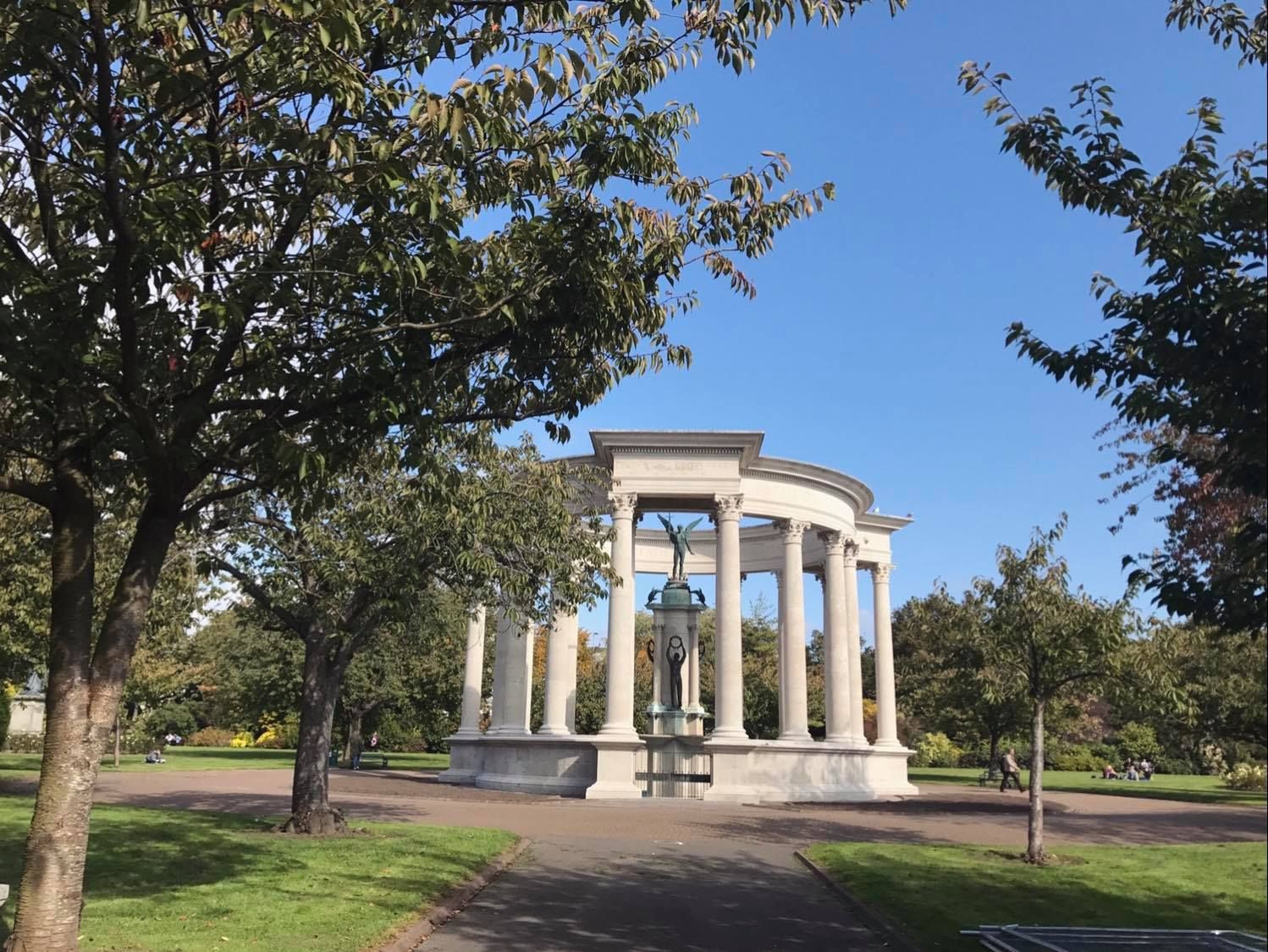 The Lounge
The Lounge in the Students' Union is full of facilities to maximise your study session. In here you will find some quirky circular study booths if you're looking for a more private setting. As well as this, The Lounge offers computers and desk space for focused work.
The Lounge also provides TV screens, a kitchen area and sofas, making it great for not only getting work done but also a place to socialise between revision sessions. It has a moderate noise level, but overall it's a great area for a more relaxed study sesh.
The E-lounge
Ok, so it's in the ASSL, but the E-lounge is great because it's the least busy floor, buried deep at the bottom of the building. It's not the quietist of study spaces, but it one of the comfiest, furnished with sofas, tables and a coffee bar.
So if you're used to the ASSL and are struggling to find a seat, you now know about the alternatives just on your doorstep. The university track availability of study spaces during exam season is also available here.