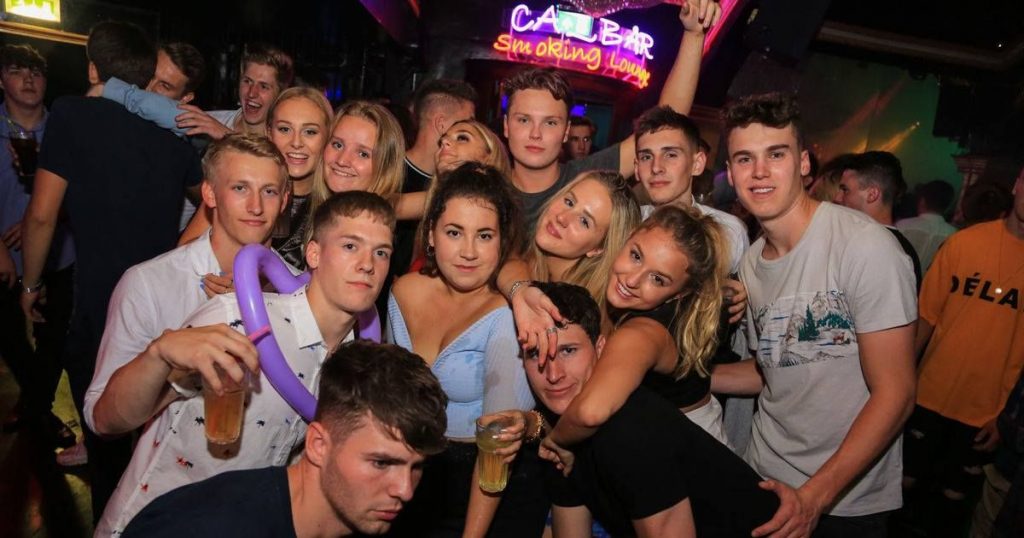 Casino is your favourite night out in Surrey and you know it
Casino Nightclub, clubbing heaven for those who have just turned 18, and a living hell for anyone over the age of 25. It's safe to say most mid-sized towns have a cheesy nightclub everybody loves to hate, but Casino Nightclub in Guildford takes the crown.
With its garish chandeliers and hordes of sweaty college students, how can you not love a night out in the UK's second most tragic nightclub?
The misleading name
One of the most entertaining things before a night at Casino is having to explain to older relatives it is actually a nightclub and that I won't in fact be spending my Saturday evening gambling away my student loan.
Clubbing right of passage
If you're from Guildford and you didn't have your first clubbing experience in Casino, can you really say you're from Guildford? The answer is no. There is nothing quite like being surrounded by all your mates, absolutely smashed, and hearing the DJ call your name out for that birthday shoutout. Unforgettable. Iconic. Casino.
The Rodboro Buildings
We can all agree no Casino night out is complete without a cheeky trip to Spoons. One or two pitchers and a boogie on the dance floor are essential. The Rodboro Buildings are Guildford's crowning glory. With its dance floor and playlist of cheesy pop songs, it sticks out as one of the country's most memorable Spoons.
Interior is key
Nothing can quite prepare you for the bizarre décor found once you get inside Casino. The interior designer was clearly going for the classic "goth meets 18th century French ballroom" look. Perhaps intending on adding a touch of class to the club, the chandeliers actually remind all of your Snapchat and Instagram followers how you spend most of your weekends. They're that distinctive.
Smokers
If you are drunk and want to test your punching ability without potentially ending up in hospital, then Casino has just the thing for you. The Punch Game Arcade in smokers will give you minutes of entertainment and finally settle once and for all which of your mates has the strongest punch. None of you will actually have a decent punch though, let's be honest.
The famous Monday Night Guildford (MNG)
Guildford comes alive on Mondays for the notorious student night, and Casino does it like no other. Once you've gotten past the queue, you're in for a night full of surprises.
Unlike Friday and Saturday nights, MNG promises to play something other than cheesy pop remixes. The downstairs room hosts a mix of R&B and Grime, while the main room has a mix of Drum & Bass, House and everything in between. What's not to love?
Themed nights
If you're looking for something a bit different, Casino is sure to provide with their various themed nights, ranging from 'A Night Dedicated to Nicki Minaj' to 'Wild West'! There is a theme for everyone.
Post-club trek for a kebab
The saddest part of finishing your night out in Casino is the trek to satisfy those drunken munchies. The logic behind all the kebab shops closing at 2:30am is something that will never make sense. If you're particularly dedicated, then you may choose the 30 minute walk to the kebab van near Ladymead, or a 15 minute taxi ride to the oddly positioned one by the hospital. Regardless, this trip is a necessity (unless you're willing to sacrifice valuable Casino time to get some food at the Charcoal Grill).
It is safe to say that Casino, despite all your flaws, we love you.