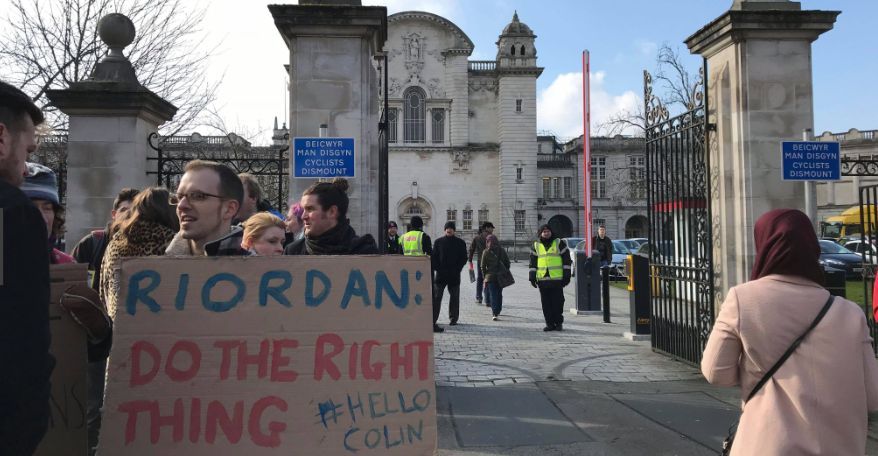 Cardiff University lecturers could go on strike all of next week if they vote yes to industrial action on Friday
This comes after four weeks of strikes prior to the Easter break
Cardiff University lecturers could go on strike all of next week (Monday 16th – Friday 20th), should they vote yes at the national UCU meeting on Friday.
It is expected they will continue with industrial action given no agreement has come of yet regarding pensions schemes, after four weeks of strikes earlier this spring, though nothing is yet confirmed.
Staff are not obliged to inform students or the university if they are going on strike prior to industrial action taking place.
The School of History, Archeology and Religion emailed students yesterday informing them of the potential strikes stating: "As with the earlier industrial action, the member(s) of academic staff responsible for delivering a module will inform you of any rearrangements to your classes and assessment.
"This may take place following industrial action, as striking staff are not legally obliged to inform either students or management of their actions until the strike period is over."
Additionally it also said: "As you will appreciate, this level of uncertainty means it is impossible for SHARE to know which classes will run and which will not during a strike period.
"It is best to assume that classes will run, unless you have been informed differently by the relevant member of staff but be prepared to turn up for a class and discover it has been cancelled."
With exams starting on May 14th, and already 14 days of missed lectures due to the strikes, many students are worrying what will be the impact of the continuing battle between UCU and Universities UK (UUK).
It could mean that almost four weeks of lectures and contact with staff could potentially be missed due to industrial action.
More to follow as this continues.