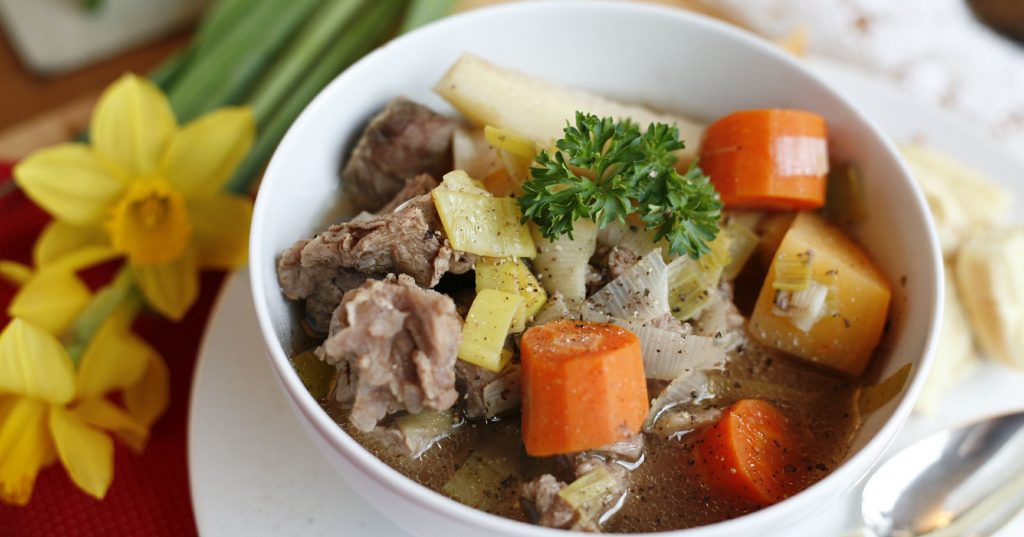 Roll up roll up: places that are serving Cawl in Cardiff on St. David's Day
It's the day us welshies have all been waiting for, Dydd Gwyl Dewi. It's a day to wear that leek loud and clear on your chest and to have some daffodils blooming on your kitchen table. Thankfully we're adults now and it's not as necessary to walk around in your gwisg hen fenyw fach, or maybe it is (whatever you're into).
But if the costumes aren't your thing, then we know what is: CAWL. Even though you're away from home and your mam can't cook up a storm of cawl, Cardiff has got you sorted with a few restaurants serving up our homemade favourite.
Madame Fromage
Here you will get a generous serving of traditional welsh cawl for £8. A little steep for a student but it is totally worth it for their homemade family recipe. It comes with a selection of artisan breads, or if you're really in the Welsh spirit, splash an extra £2 and it comes accompanied with garlic bread and traditional Caerphilly cheese.
21-25 Castle Arcade, Cardiff, CF10 1BU
Garlands Eatery and Coffee House
Forget the ordinary serving of cawl, the portions here are maaaaaassive and just like having the pot at home – just minus leaving the table for so many second servings. Again, your monster dish is accompanied with two pieces of bread and butter.
4 Duke Street Arcade, Cardiff, CF10 1AZ
Norwegian Church Centre
What better way to spend St. David's Day than a trip down to the Bay to experience this freshly made pot of cawl for just £5.45. You'd have to hurry at this one though, with it only being served until 3pm.
Harbour Drive, Cardiff, CF10 4PA
Pitch Bar and Eatery
Going a little over the budget but tasting heaven is Pitch Bar's slow cooked lamb cawl. It's £10.50, served with bread and mature cheese but what better way to treat your Lash hangover than with something warm inside…
3 Mill Lane, Cardiff, CF10 1FL
So gather all your non-Welsh mates and take them for a treat. Don't forget your pot of tea and a welsh cake to help that cawl go down. Duw Duw, Cymru you are a dream.