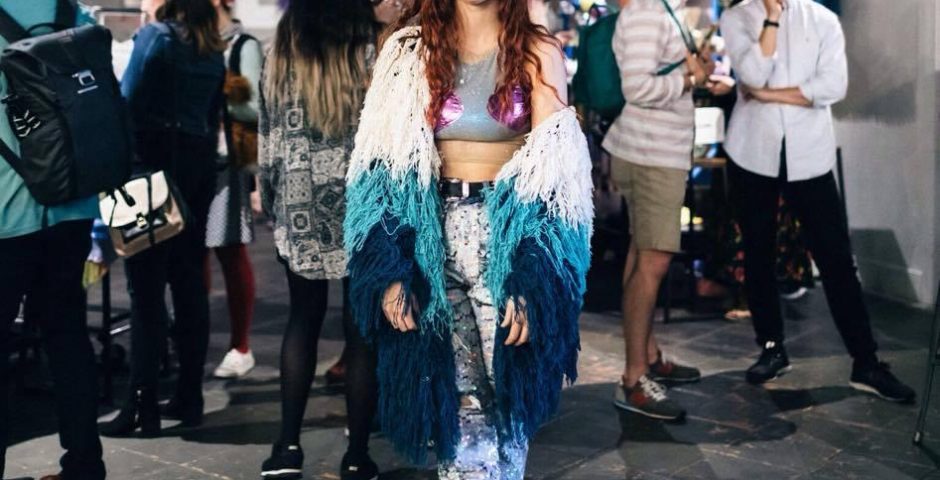 We spoke to the fashion mind behind Retrofest 2017, Aimée Hannah Broad
On Thursday, Kong's Cardiff played host to Retrofest, a one-of-a-kind fashion event organised by Cardiff-based fashion graduate, Aimée Hannah Broad. The evening impressively featured everything from fashion and accessories to vegan food vendors. (There was even a funky glitter bar and DJ's throughout.
A creative playground for independent brands, followers of vintage and niche fashion and those looking to escape the often monotonous online shopping experience, Retrofest brought local designers and keen shoppers together in the popular Cardiff bar.
Upon receiving our VIP invite in the post a few days prior, as sequins poured from the envelope, we were curious to discover the inspiration behind Aimée's project."Retrofest was created as a result of boredom with regards to the average shopping experience", Amy tells us.
"Inspired by the atmosphere while shopping at festivals and vintage fayres, I decided to capture elements from each and add my own personal twist.
"Not only is Retrofest a celebration of independent brands, giving them a platform to showcase their work – it's also a truly unique concept I'm yet to experience elsewhere."
Brands featured at the festival included fashion and glitter enthusiast Glitter Disco Child, Amy Laura Smith – who creates haltertops for 'mermaid princesses and alien babes' – and Dizzy Pineapple who stalls selling their colourful wares.
'The brands involved are all unique and inventive in their own right, giving consumers a lot more choice than the high street- which currently dominates Cardiff's selection of stores!
"As I personally love to wear clothing that is unique, vintage or niche, I wanted to give consumers the option to come along and get their hands on a vast, varied selection of fashions, all under one roof.
"Consumers get to meet the designers and creators behind the brands, adding a personal touch to their purchases! Certain vendors also take custom orders and tailor garments to size after consulting with consumers at the event."
"The organisation and management of the event is definitely challenging and requires a lot of time and skill, and like most creatives I work full time too!
"As strenuous as the build up to the event gets, I love every minute and often feel a little lost when it's over. My knowledge and experience in fashion, retail, events, marketing and customer service has definitely enabled me to create such an immersive concept."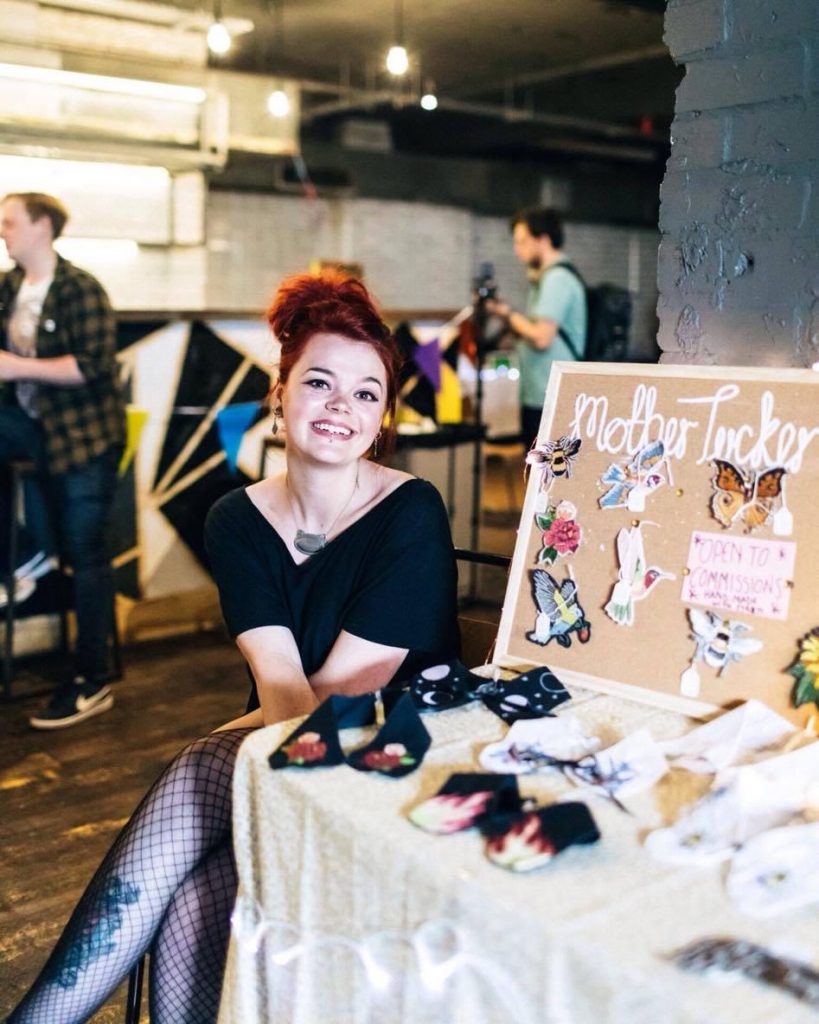 Noticing that the food vendors, Blanche Bakery and the Mexican stall 'Mex it Up' were both vegan, Aimée explained why: "I am vegan. The reason that Retrofest only includes vegan food vendors is because it would be against my personal values if otherwise.
"I also like using Retrofest as a platform to enlighten people, by giving them the opportunity to taste delicious vegan food. I feel like veganism can be quite perplexing to some, and this gives me a chance to make people stop, think and realise that vegan food is actually pretty tasty! Who knows? they may even feel inspired to give it (veganism) a go!"
Anywhere you can have a pint,  listen to a local DJ whilst browsing amazing unique clothing and stuffing your face all under one roof certainly has our vote.
Photos by @shotbygoldcut