The annual Cannabis March will be hitting the streets of Cardiff this Saturday
The march is in protest of the cannabis prohibition under UK law
All are invited to join the Cannabis march making its way through Cardiff City Centre Saturday 6th May.
Organised by the Cardiff Cannabis Social Club, the march will begin at 12 pm at Alexandra Gardens, Cathays Park, ending at Hamadryad Park later that afternoon.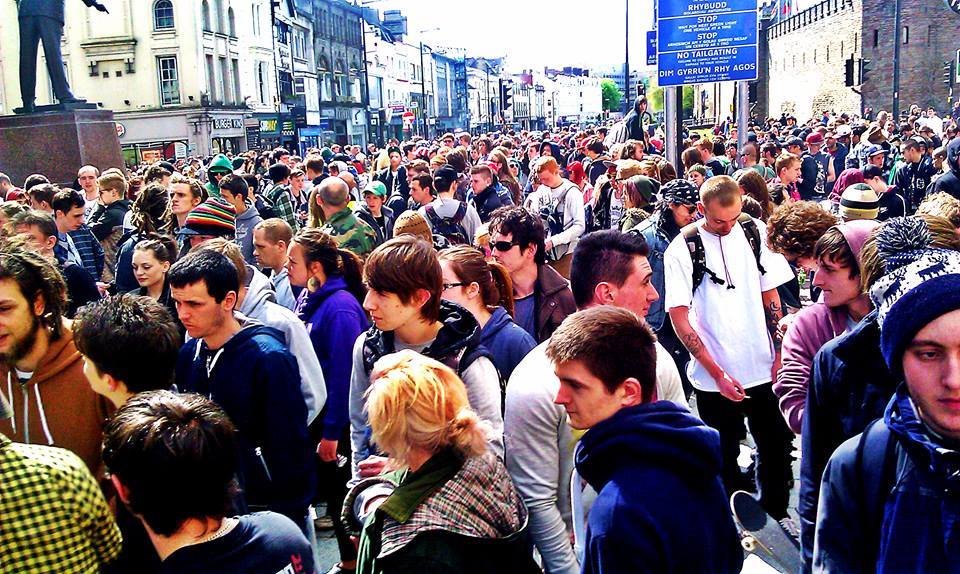 Organiser and member of the Cardiff Cannabis Social Club, Mel Stokes, told The Tab what is to be expected on the day: "The protest will march across Cardiff, starting in Cathays Park at 12 pm and will finish in Hamadryad Park at approximately 2.15pm, where participants of the march will be greeted by music provided by The Hold Up and a variety of stalls with educational information, food and drinks. "
"Attendees of the march can also expect a variety of speakers at the event from Cannabis Consultant, activist Jeff Ditchfield and author of 'The Boy in 7 Billion', Callie Blackwell, will be sharing her journey alongside members of the United Patients Alliance."
The main goal of the club is to influence and change perceptions associated with cannabis use, working alongside the "Right to Grow" campaign as well as other clubs and associations, to express their views on why cannabis should be decriminalised for medicinal and recreational use.
Mel adds: "The march will highlight the need for clubs and associations that are modeled on the Spanish system alongside the Right to Grow Campaign, which would ensure a safe alternative for Cannabis consumers and the rest of society than the black market system which currently exists under UK drug laws."
This is the seventh Cannabis March taking place in the capital and is part of the wider Global Marijuana March, normally held on the first Saturday of May all over the world.
Alistar Burrell, one of the organisers, told The Tab: "I'm looking forward to supporting my brothers and sisters from the Cardiff club, raising awareness and spreading education to those who need it, flying the flag for Cardiff and Bristol and a good social day out with good friends."
"I'd like it to fuel debate into real Cannabis regulation in Wales and the UK and get medical practitioners and politicians listening to the scientific facts and testimonies of patients, consumers, and producers."
Whether a supporter of the club or their views, all are welcome to join the march tomorrow, as the club promises this annual march will be the best one yet.