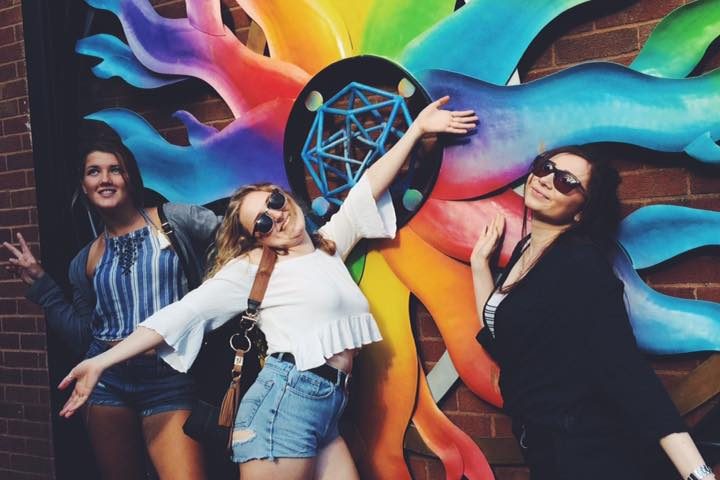 Things you know if you grew up in Exeter, the best city in Devon
You haven't lived till you have had a Firehouse pizza
Exeter: Home of the Chief's, binge drinking and tweed. From the Cathedral to the Quay, Exeter is a city in the South West that allows country life to collide with city dwelling.
There are many unique aspects of growing up in this part of Devon that will have you reminiscing the good ol' Timepiece days once you descend to university.
Here is a short list of things you know if you have grown up in Exeter, aka the best city in Devon (according to those who live there).
When it comes to pubs, Firehouse is bae
No pub lives up to Firehouse, the pizzas are simply unbeatable. It's compulsory to try all the different flavours of ciders from watermelon to toffee, this will then follow with a big debate about which one is the best. Obviously it's passionfuit. "Quite a few bevs and a pizza" at Firehouse all too often turns into full blown night out. Before you know it, it's 2am and you're on the Timepiece dance floor along with half of Devon.
Nothing is as savage as Ex4
No matter how bad a club is it will never be as bad as Ex4. This is the bench mark for tragic clubs, with strippers upstairs and a basement full of sweaty teenagers. With the club floor rammed with young'uns buzzed off VKs, it doesn't set the bar very high. We slag it off but at the end of the day when you get kicked out of Unit 1 you know that's where you will flock too. Damn you cheap VKs.
"I was born in Waitrose"
If you are truly Exeter born and bred then it's most likely you were born in Waitrose. For those of you not from our parts; the old maternity ward got knocked down and turned into a Waitrose.
Everyone thinks you're posh
Because you're from Exeter everyone thinks you must be loaded and own a horse or at the very least have a butler. It's not out the ordinary to own a tweed jacket or Hunter boots, but we're not all minted or posh, just normal humans who quite enjoy the odd glass of champers.
Post Timepiece chips
There is something about those temporary food carts where you can get chips after Timepiece, why don't other cities have them? They seem to magically pop up near Poundland, then by morning they have disappeared again and there is no trace of the chaos the night before.
Innate hatred for Cornwall
Soz Cornwall, but as part of Devon we are fierce to defend our county when it comes under threat. I mean, who in there right mind puts the jam first when it comes to scones?! However, despite the rivalry, we will often descend to the Cornish shores for booze fuelled holidays.
Cathedral Green
Cathedral Green is a landmark of Exeter and often the meeting point when everyone gets lost. In summer this is the perfect palace for a picnic and also been known for spotting some couples showing a little too much PDA.
Private schools
There is a wealth of private schools in Exeter, with massive divide between the private and state schools. The Exeter school boys are known for being hot and the Maynard girls are known for being party animals. Then there is the mighty Blundell's, known for their sporting prowess. Everyone knows everyone and all run in the same circles – it's one big incestuous family.
Harry Potter fans, rejoice
It's a known fact that Diagon Alley was based on Gandy Street. It's a maze of edgy and quirky little shops, and also a massive boosting point when you meet any Harry Potter fan at uni.
Northenhay Gardens is stoner central
It is a very rare occasion to walk through the Northanhay Gardens and to not be met by the potent aroma of weed. This is the stoners 'place' and will often find them wearing and assortment of harem pants and pixie jumpers, smoking and drinking red stripe at one in the afternoon, because why not. There often will be tents sent up and some sort of drum and bass blaring in the evenings.
Exeter is stunning and it's not until you move away realise what a class city it is. You will find yourself looking forward to the holidays and flocking back to relive the glory days, with summer spend by the Quay and winters drinking mulled cider.