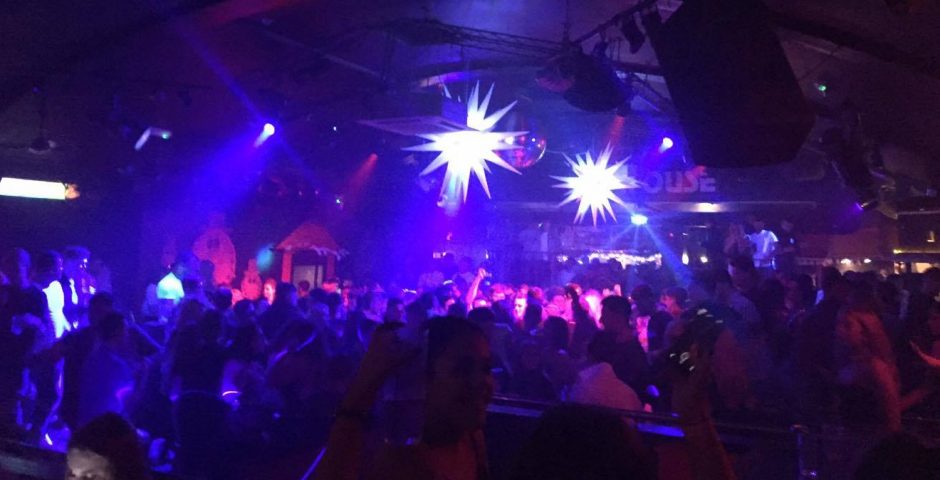 Welcome to Koolers, the Welsh hometown club that should be voted the most tragic in the UK
It's the epitome of crap, but amazing Valleys nightlife
If weird and wonderful are words you'd use to describe a night out, then nothing is better than The Kirkhouse, which looms like a magical beacon in the centre of Merthyr Tydfil's town centre. It has recently been shortlisted in The Tab's competition for the UK's most tragic hometown clubs, and rightfully so.
Known to those who love it most as Koolers, this tragic night out is the culmination of an already boozy night on a Merthyr bar crawl that everybody loves. Shouts about the lengthy walk across the bridge echo throughout the streets as you pray you don't have to queue in the Welsh rain. Screams of "Wheeeeeey, Koolaaas" are amplified as you scurry along, desperately trying to avoid that girl you hate from school on the other side of the kerb.
As you sadly pass the chip van, promising you'll get some on the way out, you start to hear the vibrations of classic tunes reverberating throughout the streets. And even though the outside decor looks desolate and abandoned, the years-old adverts get you pumped for what lies in store.
Once you're inside and have paid the steep £5 to get in, which you forget you've paid by the end of the night, you have to make a decision: do you spend time downstairs, dancing to music that's great on a dancefloor filled with older, civilised people? No, of course you fucking don't.
Instead, you head up the red stairs towards the shine of the spiky lights and you go to whatever corner your high school has claimed as their own, listening to the shitty remixes they play over the speakers.
It's a bittersweet tradition, because even though you know the night is absolute bollocks, the appeal of embarrassing memories with people you haven't seen since Sixth Form grows too large in your easily meddled brain.
You bump into your exes, your school friends, people you don't want to see, and you get slaughtered from vodka you have to drink through a paper straw, followed by sambuca poured by the bartender you last spoke to when he was in your ICT class.
And not even this disastrous crowd of people you only like when you're drunk compares to the pure fright you endure when you have to tackle the Koolers stairs. Many a time you hear tales of the poor souls who have tumbled into shame down the red stairs of horror. And girls, we suffer even more, because we have to take on not only this, but the steps to the toilets in our five inch heels.
But none of this even compares to the majesty of Koolers TV, a seven part YouTube series that asked Koolers queuers questions such as, "what do you call your downstairs area?" which obviously resulted in answers like "Paddy One Bollock. The Beach Ball – do you know Miley Cyrus? She comes in on a wrecking ball. She loves it."
It basically redefines tragic in the most beautiful way possible, and no matter how hard you to try to stay away from the call of the spiky lights, you always end up coming back, praying they'll make episode eight of the series.
You can vote for Koolers to be the most tragic hometown club in the UK here.