Cardiff's Maddest Fresher: the second nominee
We are now firmly into Spring Semester, a fact which makes second and third years alike weep. This doesn't stop the first years though, the free and fit Freshers who know their 40% won't count towards their degree. Oh no, they can live life to the full, going out several nights a week and making a mockery of themselves, only to laugh about it the next day. We at The Tab Cardiff are congratulating these youngsters on their boozy triumphs, hosting a competition to crown this year's Maddest Fresher.
But what makes a maddest fresher? Anything from doing something legendary on a night out to turning up to your lecture looking banging, still in their fancy dress from last night. They're the type of people that, when you hear a story about them, you say, "That's classic." The kind of things that make people weep for the youth of today.
Nominations are still open, and you can nominate your pick for maddest fresher by sending a detailed description of their antics, along with photos of them in their full depraved glory to [email protected], or message The Tab Cardiff's Facebook page.
Ben Dwyer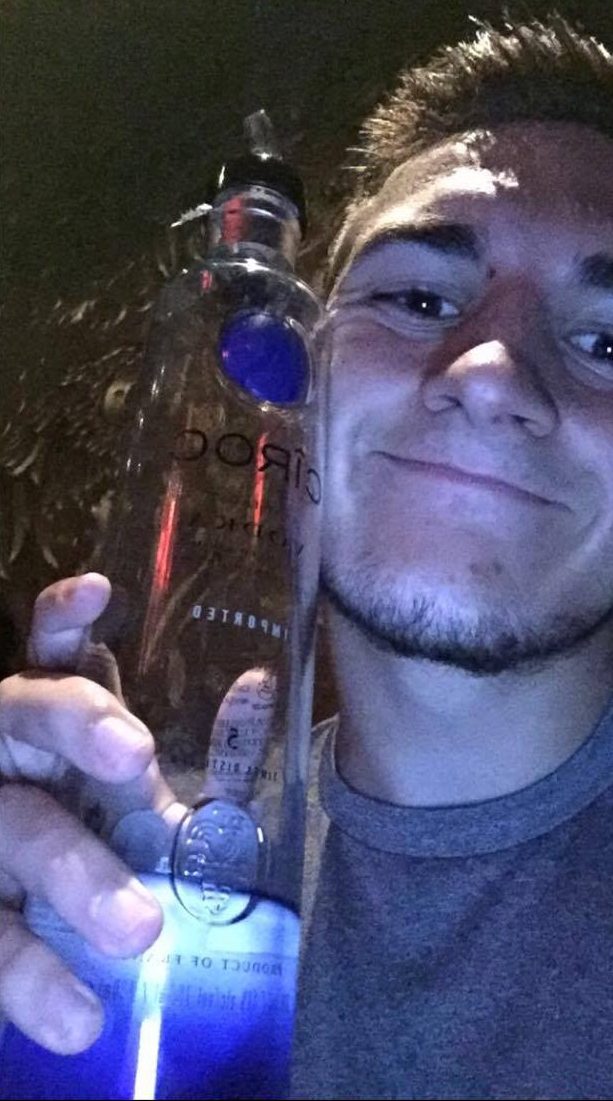 This Cardiff Met fresher has had a number of nominations flood the system over the last few days. The Sports Science lad, nicknamed Ben 'The Sesh' Dwyer, has racked up several feats in his first year as a fresher in Cardiff, according to his all-admiring friends.
In Ben's plethora of nominations, one thing was evidently clear: he loves house parties and Shangri-La. He's noted to have never missed a Shang no matter what day of the week it falls on, and he's also held a Glynrhondda Street house party which hosted over 200 people, despite not being able to remember it the next day. It has been described, however, as both "infamous" and "class."
Also known for being the, "easiest person ever to convince to go on a night out," Ben has a knack for surviving a mental night off as little as £3. His friends are utterly perplexed at his ability to go out four or five times every week and get pissed every single time, even when he has "fuck all money."
Yet despite his rowdy lifestyle and being described as a "tornado" on a night out, none of his nominators are worried for Ben's future. It seems this Sports Science Fresher is a dedicated uni-goer, and always makes his 9ams, even if he's only gotten in from the sesh an hour or two before they start.
According to our submissions, though, Ben's admirers have pegged one event in particular as his best moment, and it all starts with his rugby initiation. After the classic task of having to roll through other teammates' vomit, Ben somehow managed to be the only fresher of the team to make it into Soda.
With this being a feat on its own, especially "after smelling of sick and piss and falling over and throwing up," Ben managed to, "pull a girl, brought her back to his and when he finished he went back to Soda and pulled again."
Even after going out 12 nights in a row in Freshers, and four or five times a week since, it seems this frisky fresher just can't stop.
Do you know a fresher living first year to the full? Nominate them to [email protected], or message the Tab Cardiff's Facebook page.