All the things Cardiff could spend £50m on that isn't a Student Centre
Cardiff University recently approved plans for a 140-metre long Student Centre on Park Place, despite backlash from a large number of organisations.
Network Rail, the Civic society and the Victorian society all strongly opposed the decision. It's the talk of the town, the grist for the gossip mill, the matter of the moment, the Cardiff equivalent of Buckingham Palace's £369 refurbishment.
Some have argued it will be a useful addition to facilities, becoming a landmark building to represent  the high standards of our university. Others have said the building will overshadow the Students' Union, alter the land outside its site, narrow the road and pretty much ruin the vibrant character and aesthetic of Park Place.
Whichever way you agree, it cannot be denied that £50m is a great deal of money. So we decided to compile a list of other productive ways in which the university could spend their riches.
Knocking down the Psychology tower
Let's not lie to ourselves, it sticks out like a sore thumb and ruins the skyline. Often I gaze out the sloped window of my attic room, pondering the beauty that is Cardiff University, only to be drawn back to harsh reality by the dirty, grey, pathetic excuse of a building that is the Psychology tower.
ASSL printing
With £50m approximately equating to £1666 per student, free printing for a long period of time is more than achievable. Whilst printing without charge is currently a temporary measure until 23rd January, it's tempting to erase this looming deadline for frantically obtaining your power-points and critic handouts, by just making free printers a permanent bonus.
Mental wellbeing
Currently only £19.48 is spent for the mental wellbeing of each student, ranking Cardiff 25th out of 30 surveyed universities. An increase in this budget would decrease waiting times for appointments, meaning those who need help the most will no longer have to wait for nearly a month to attend a therapeutic consultation. The process would be quicker and less complicated, giving no reason for students to become dissuaded and discouraged by the system.
Taly North refurbishment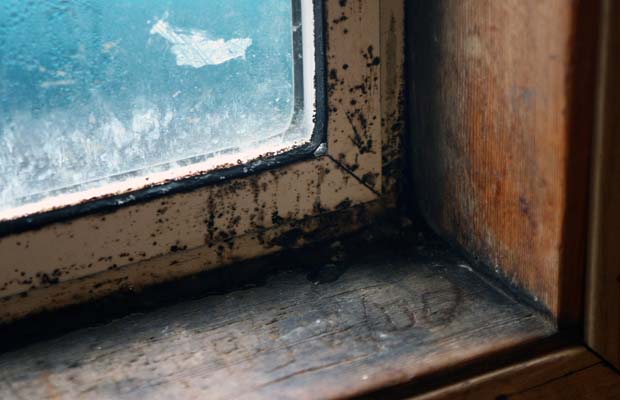 Say goodbye to mouldy, unhygienic rooms by investing money into the refurbishment of Talybont North. With most rooms only needing a lick of paint and a few squirts of Cillit Bang, there will surely be enough funds leftover to achieve another aim on this highly advantageous list.
A travelator from Talybont to the crossroads, via Colum Road
Walking through Talybont to attend lectures will no longer feel like travelling the passage to Mordor, taking less than half an hour instead. What more could you want?
Safety Walk Scheme
With three sexual assaults taking place last year in Freshers' Week alone, it is now more than ever that the university needs to up its safety measures by putting a stop to students walking home alone late at night. Step in the Safety Walk Scheme. With their identity often being mistaken as uniformed policemen, it is evident that more money could be spent on promotion which would both increase awareness about who they are and what they do, whilst encouraging others to join up and help out as a volunteer themselves.
More SU security
As well as the Safety Walk Scheme, the risk of assault could further be decreased by hiring more security guards to patrol both the front and back of the Students' Union. If the university could afford the hire of more staff to be placed outside the premises on Wednesday and Saturday nights, it would control safety by providing aid to those too drunk to find themselves a taxi home, rather than just controlling queues and ID checks.
Welsh tuition fees
The tuition fee grant currently in place was expected to eat up almost £200 million pounds out of the Welsh Assembly's budget. The money being used for a Student Centre would, quite simply, provide a quarter of the solution to this problem.
Revision aid petting zoos
What better alternative is there to de-stress from coursework deadlines than by petting friendly farmyard animals?
More toilets in the Students' Union
Forget more staff to manage queues. Forget more cleaners on duty. Let's just have more female toilets. No longer will girls have to slyly sneak into the guy's loos, instead they can smugly waltz into a latrine of their very own choosing. Half of the night can be spent doing what you're supposed to do in the SU – dancing to Insomnia whilst attempting to grab a free Juice t-shirt, rather than waiting in a queue that stretches halfway back to the dance floor in an attempt to empty your VK filled bladder.
Eduroam
Wave farewell to the days of moving around the ASSL whilst carrying your laptop, in a frantic yet futile attempt to stabilise your flickering wifi symbol. A budget increase could certainly achieve a stronger and more widespread wifi connection, one which would extend to all halls and libraries.
Rent
Approximating Cardiff's housing prices at £300 each month, £50m would cover five and a half months rent for every single student. Not to mention how some of that could be transferred to bills also, meaning you could turn your heating up as high as you desire without suffering any of the consequences.
VK stock
We could replenish the Student Union's bars and buy over 19.2 million VK's. Yes that's correct, 19.2 million. Just let that thought sink in for a moment.
Computers
"Why didn't I bring my laptop!?" you cry, whilst frantically searching each floor of the ASSL for just one spare shining beacon of a computer. No longer would these horrible words be uttered if our £50m was spent on more computers in all buildings, letting you have the ability to waltz into any library and sit down in front of a screen with ease – wasting less of that valuable time you like to call essay writing.
Books
We all know that irritating feeling of rushing to the library whilst hoping in vain that it will still supply the copy of that critic you so desperately need to include in your essay. But, as always, you arrive and feel dejected at the realisation that library search cannot find this valuable text, because all the other students on your course got there before you. Hence more copies should be provided of popular texts – it's quite a simple solution really.