Cardiff's most eligible bachelorette: Heat two
Don't fear, the ladies are here
Cast your vote carefully for the second round of Cardiff's most eligible bachelorette nominees.
Maeve McKenny
Maeve is a third year with a love of Pharmacy. Also known as 'Mad Dog', the 21 year old's many talents include playing lacrosse for Wales and the first team. With her sports and brains it is a mystery as to why she is still single, but some say it may perhaps be because she takes the phrase 'go hard or go home' a bit too literally. Unfortunately she does not have a 100% pass rate at getting past the bouncers, as made evident in how a particularly large Saturday at the SU resulted in a broken and forever bent finger. She is looking for someone to shield her from the hawk eye of bouncers, who will also keep up with her at the lash and then, ideally, buy her a battered sausage from Family Fish on the way home.
Ella Theaker
Ella is a second year studying Philosophy and Politics. According to friends, the 20 year old is plain and simply most deserving of the bachelorette title. Quite frankly, Ella has been dicked about by guys who do not realise the wonderful thing they have. She is FAF, as shown by her ability to complete the Cardiff Half Marathon and her status as a trained lifeguard. She's wifey material and an amazing chef, as well as a lover of fine foods. At 5ft7 (approximately 6ft1 in heels), Ella needs a big burly man who likes good food, days out to art galleries, surfing and travelling the world. It can surely be said that Cardiff harbours her precious hubba hubba out there somewhere.
Sarah Messi Shapasandè
If you love the sesh, you'll love Sarah. Also known as the self-acclaimed 'session master', Sarah is a second year studying Law and French. Most commonly found behind the decks, on Kloud 9 or at work in Sports Direct, she spends her spare time speaking fluent Persian and cooking up the best jam and pasta you could possibly imagine.  Having been too dedicated to the sesh, Sarah has little time to find love. As a consequence she can get lonely when all her friends are on the dancefloor. Partner preferences include: DJ, DJ's, D.J.
Emilie Clarke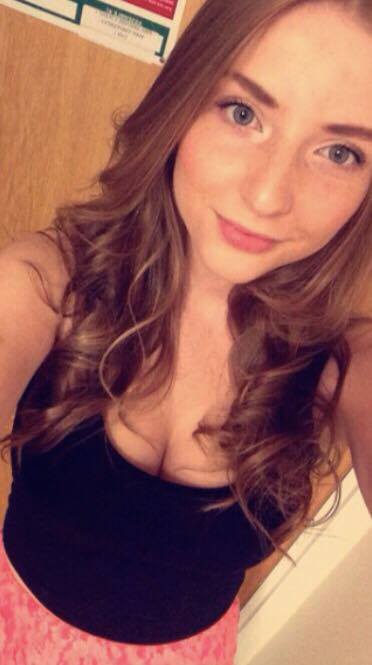 Emilie is in her final year studying History. The 20 year old's hobbies include being a part of the History netball team, being void of all emotion unless there's a dog involved, getting lost on a night out and being able to consume an unholy amount of carbohydrates with no physical consequences. Emilie is single because she claims to feel no emotions, but it is believed by her friends that she is too afraid to open up her cold heart to the possibility of love. Should the right person come along, preferably with a dog, Emilie would be more than happy to embark on the rollercoaster journey of a relationship.
Sophie Sugden
Sophie is a full time vegan. She is single and ready to mingle, preferably hook-ups if possible however. One fun and intriguing fact about the 20 year old is her absolute love of being called Soph Slug-den. Why? No one quite knows.
[polldaddy poll=9601238]