Cardiff's Most Eligible Bachelor: Heat one
You'll probably recognise them from Tinder
The first round of Cardiff's most eligible bachelor has begun. Nominated by their loving, caring and considerate friends, let's take a look at our first six dashing contestants.
Robbie Mansell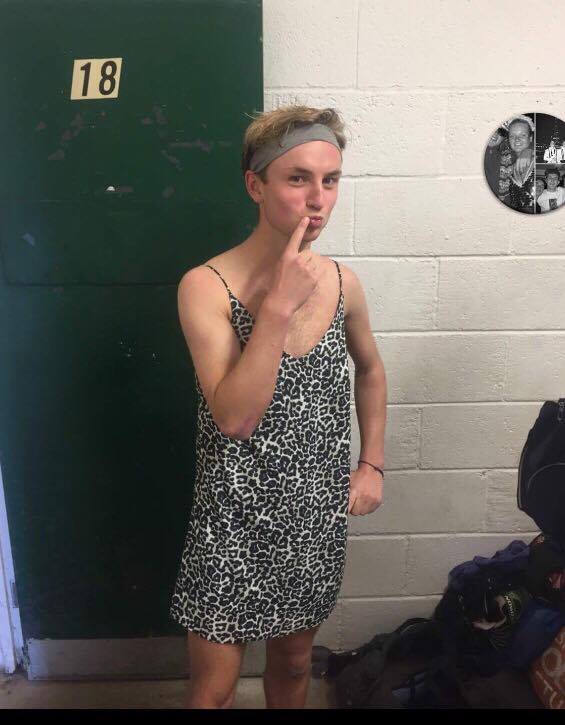 Robbie is a Business Studies fresher who enjoys playing hockey, despite getting dropped from the first team. The 19-year-old, who also goes by the name 'Beans' off Even Stevens, is single because he tries flirting with girls only in lectures instead of on the lash. Speaking frankly, he needs a girlfriend because his dad thinks he's gay.
Tom Hardman
Tom is a second year studying Biology and his hobbies include following the waves, playing hockey and being President of the shit mixing society. He goes by many names, including 'DJ hard done by', 'Bruno Marz' and 'DJ hard penis'. He has been playing the field since day one but is now officially ready to settle down. Ideally, he is looking for a woman with similar musical interest and, most importantly, a passionate fan of David Guetta. Prefers females but not too picky.
Daniel Malyon
Daniel is a third year studying Business Management and is hailed as the next Mark Clattenburg, as he referees in his spare time. He is a die hard Reading Football fan and loves power stations. His favourite module is European Business Environment. Dan is single because no girl lives up to his high expectations based on his idol, David Beckham. He loves a dirty kebab from T&A's but sadly has no one to share it with.
Rhys Thomas Wilkes
Rhys is a second year Engineering student by day and a rugby boy by night. He is renowned throughout the capital for his antics whilst out on the lash, where he enjoys chasing girls. Other favourite pastimes include table-tennis, smoking and appreciating Wales. Unfortunately for Rhys, his reputation as a ladies' man has continually deterred girls from accepting his propositions. Now as third year beckons, he is keen to settle down and find his potential soulmate. He ideally likes women who have just come out of relationships.
Harvey Boothroyd
Harvey is a fresher studying Law, and enjoys playing rugby. He is a seasonnaire legend who regularly features in clubbers of the week, earning him the title of Y Plas BNOC. Also known as 'Curtains', he is single due to the fact of being too quick to the finish line.
Alexandros Skitinis
Alexandros, who also goes by the names 'Alexi', 'Lex' or 'Lexi', is a second year studying Sports Coaching. He enjoys travelling, football and making regular trips to the gym. His talents include being a great chef and playing the piano. Alexi is single as he struggles to find someone who wants to travel the world with him. He would love a girlfriend who shares the same goals and enjoys what he enjoys.
[polldaddy poll=9592346]