All of the things that will happen in a night out at Retro
Home of the 90's vibe and bad decisions
You need to be prepared to sweat. A lot.
Its rumoured that Nelly's – Hot In Herre is actually inspired from a night out in Retro's. Unfortunately, there will be no taking any clothes off, instead you will be furiously dabbing your face with a napkin at the bar.
Your favourite night will obviously be Wednesday
WTF Wednesdays always come with an elaborate theme and 99p drinks. You could be fighting off sumo wrestlers one week then buying an excessive amount of shots with Monopoly money the next. Not to mention all the free prizes that they give away.
You will go overboard on 99p shots
Who cares if you're already at the limit of your overdraft when drinks are 99p? Can't say no to five jagerbombs for a fiver, can you?
You will blag your way into VIP
You walk with a confident swagger up the stairs like the VIP you are and hope no-one checks your stamp. (Side note: this can often backfire and you have to trudge back to the ground floor with the other peasants.)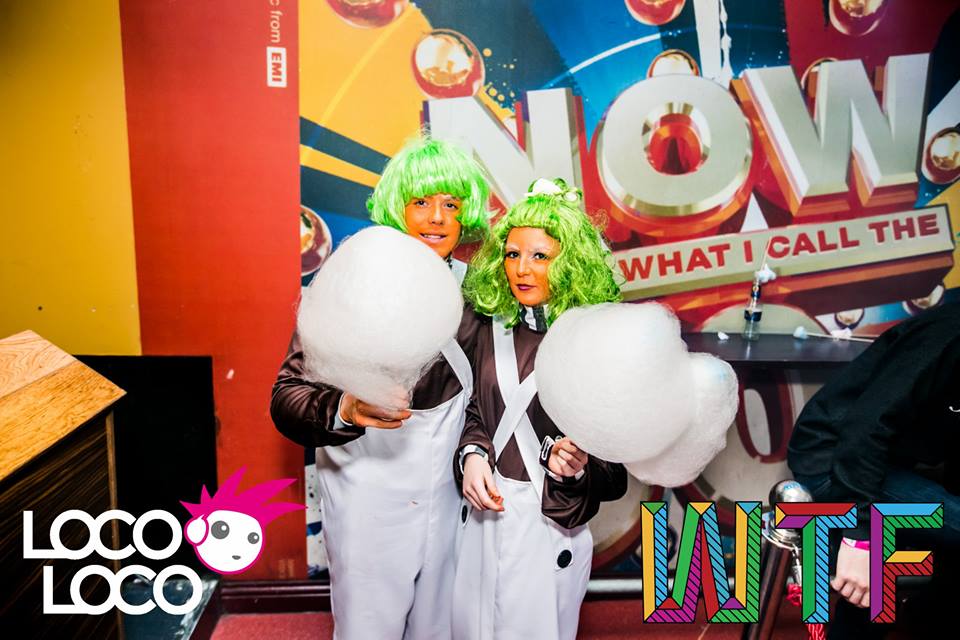 You will end up necking champagne
Successful warriors who make it into VIP will find themselves vigorously necking champagne in an attempt to fit in with the masses of hen and stag parties.
You will fall off the table and sustain an injury
The booths upstairs are not kind to the drunken human with most finding they cannot handle the booths sinking into the ground. Therefore, the only option is to jump on the table and dance until a bouncer drags you down or you crumble in a heap on the floor.
You will doubt your entire existence in the smoking 'area'
Smoker or not, you will find yourself sitting on the curb outside Retro's questioning every decision that led you to this moment. The smoking area definitely does not cater to the Welsh weather so it's not long before the bright lights drag you back to the sweaty dance floor.
You will end up throwing some dodgy shapes to The Lion King soundtrack
If you didn't find yourself breaking out into full girlband mode to Spice Girls or singing perhaps to passionately to The Circle of Life, can you be sure you even went to Retro's?
You will end up on Chippy Alley
After consuming your body weight in cheap shots what better way to end a night than in Chippy Alley. You're drunk, you've ordered enough food to feed a full family but it's all a sign of a great night in Retro's.
Then there are the pictures
Oh sweet baby jesus, the pictures. You'll probably forget that you even took any if you did Retro's right (carried home/kicked out) but don't you fret; you'll soon be reminded of the state you were in when someone tags you in one of the many, many awful pictures of you. You may have even gotten a sneaky photobomb in there somewhere. Legend.
At the end of the day what more can you ask for from a club? Cheesy 90's vibe & cheap drinks… It's rated the number one bar in Cardiff for a reason. Don't forget: free entry for red heads too!
Photo Credit: This Is The End Photography