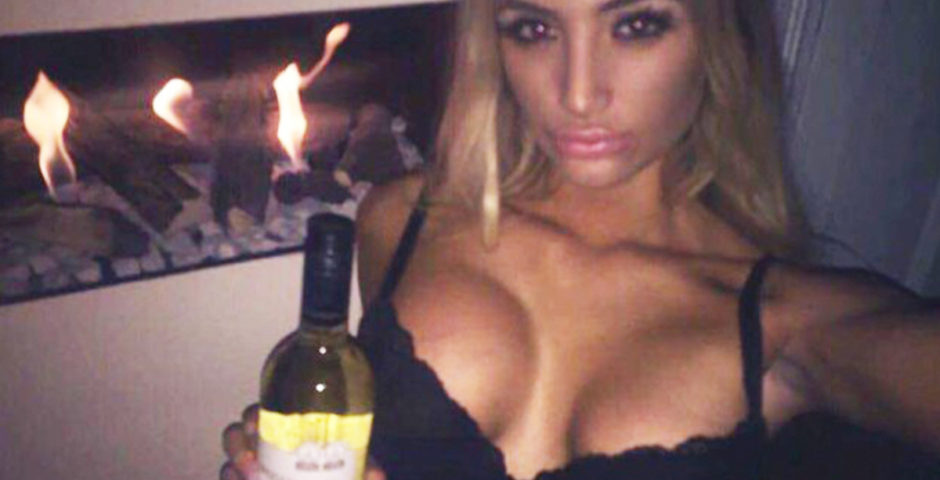 Former Cardiff Sociology student is going on Love Island
She dropped out of Cardiff Uni to work as a full-time stripper
Liana Isadora Van Riel is now hitting headlines – for being the newest addition to the 2016 Love Island cast.
The former Cardiff Uni fresher, who used to live in Talybont South, originally hails from Exeter. She studied at Cardiff University up until December, when she decided that a degree in Sociology wasn't her cup of tea, and she instead went to work full-time at The Fantasy Lounge in Cardiff.
Liana has worked two seasons in Magaluf, for the first time in 2014 when she was just 18. She said: "I was a shot girl at Crystals. I would just get drunk every night. I was so wild".
After finishing her A-Levels at Exeter College in 2015,  she headed back out to the Spanish party island, but this time she'd had two surgeries; a nose job and a boob job.
"I decided 2 weeks before the operation to have my nose-job. I'm really spontaneous. My gran paid for my nose, because she knew how much I wanted it done."
The intelligent 20-year-old previously told The Tab that people will typically "Assume we have no life outside of work. Including no qualifications or degrees.
"One man in Magaluf paid me 190 euros to chat with him about politics. He didn't want anything else, he just kept buying loads of drinks."
Liana has previously been linked to Ex On The Beach stars Scotty T and Jordan Davies, but claims there is nothing going on now.
The surgery-enhanced blonde has shown an interest in three of the guys on Love Island, saying "I have my eye on Terry – he's gorgeous. I've liked Scott from the beginning. He seems easy to get on with and is like a normal lad that you would meet on a night out. I also like Alex. I wouldn't have any qualms about stealing the guys off their partners."
Whatever happens on the island, Liana is sure to shake things up a little, and will definitely make her mark. She said: "I have quite a fake appearance but my personality is very different to that. There's more than meets the eye to me.
"I'm very smart.. People make really snap judgements about me so I'd like to go against the stereotypes of my appearance, with both the guys and the girls. I think I'll bring a bit of spice to the Island. I haven't seen a girl walk in there yet who has properly shaken things up."
Catch Liana on Love Island, tonight at 9pm on ITV2