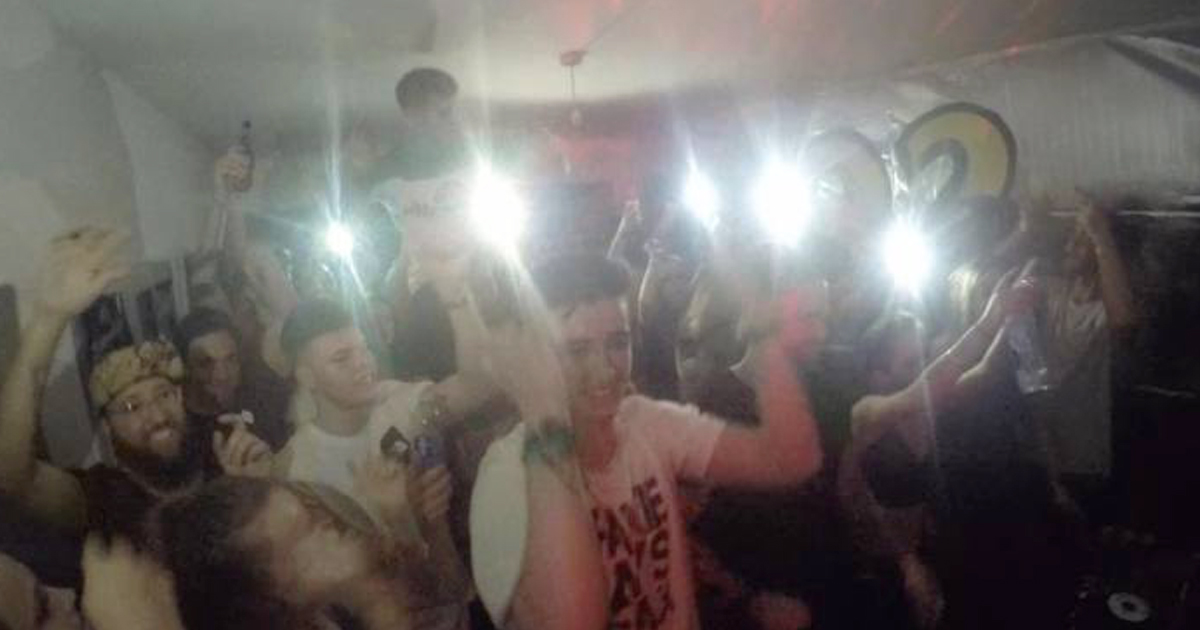 If you haven't been to an after party on Miskin Street, you're doing Cardiff wrong
Partying, partying, yeah!
Unless you've been living under a rock or actually taking your degree seriously, you would have heard about the infamous house parties held on Miskin Street, the most central of roads in our loveable home, Cathays.
What's the point in actually going to lectures and having early nights if you don't get invited to the liveliest and most talked about parties in Cardiff? Your uni days are meant to be the best of your life and if you haven't been to a party on Miskin Street you're doing it all wrong.
Firstly, these wild party host's usually leave their front doors wide open. You could meet just about anyone and everyone in there, including the T&A shop owner or your personal tutor (weirder things have happened.) If you are out on a Wednesday, somewhere along Miskin will be hosting some form of ridiculous pre-Lash antics.
By Friday, everyone is looking forward to a weekend of doing nothing but being hungover, after a big night ahead. You may spot Miskin Street residents carrying crates of beer and litres of unusual spirits. Usually this generous bunch lay out a set up of alcohol to get the party started. Taking your own drink is most likely to get you para, and way better than spending a fortune in a club in town.
The décor at a Miskin Street party is that of a night-club itself. Most opt to remove all the furniture from the kitchen lounge area, creating a big enough dancefloor space. Using bin-liners to cover the ceiling creates that perfect 'underground' vibe.
Resident Shangri-La and Treatment DJs have been known to make an appearance at the best house parties on Miskin Street. It must be exclusive right? You will basically save a lot of money on club night tickets for just as good a music set.
Also, unlike club licensing and all that malarkey there is no closing time for a house party. Stumble home when you want, be it 1am or 9am. Go hard or go home, literally.
If you haven't been invited to a Miskin Street party before, you should probably a) rent a house and be prepared to throw a mad one or b) follow the trail of canisters that are scattered in a trail along the road to find out who had the mental party the night before.  They're bound to throw another one soon.