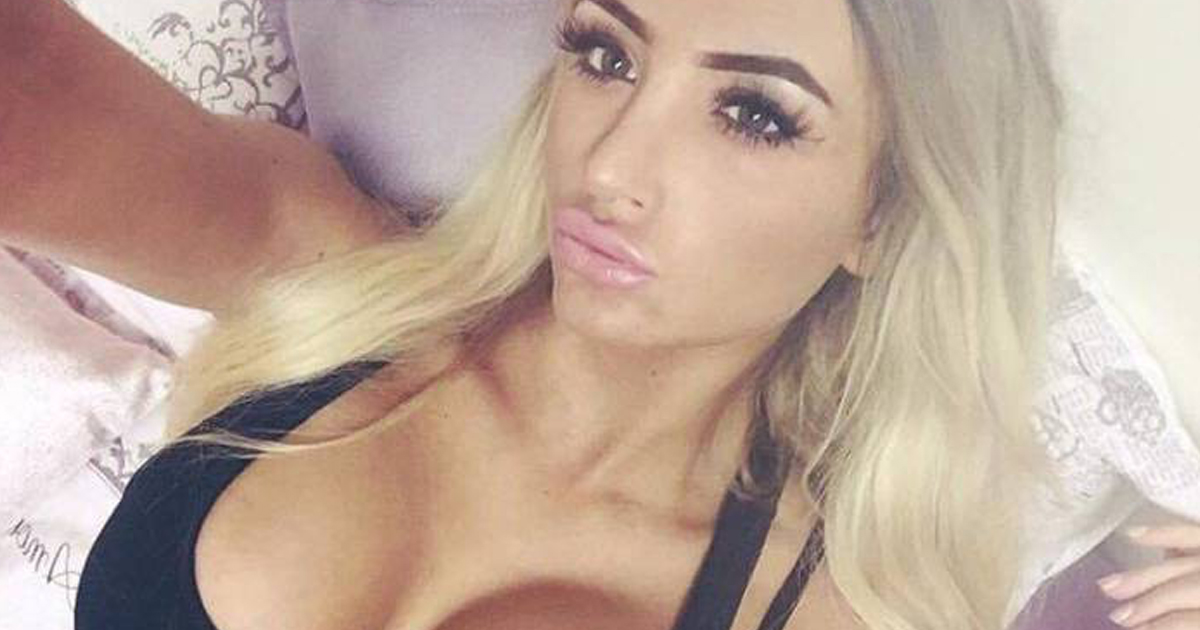 Meet the Taly South fresher who lap dances to fund her lavish lifestyle
Apparently the money is insane
Liana, a Taly South sociology first year, is not your typical 20-year-old fresher.
She spoke to The Tab about having plastic surgery by the age of 19, working in Magaluf and why she lap dances alongside her degree.
Originally from Exeter, she has lived in London and Magaluf for two summer seasons. Her mum and dad both live abroad and she is staying in Cardiff over the Christmas period.
Although she has never been on a girls' holiday Liana has done two seasons in Magaluf and is planning on going back for the next few years. She told us "I've probably got more friends abroad than in the UK."
"My first season was when I was 18 and I was a shot girl at Crystals. I would just get drunk every night. I was so wild."
Before her second season, Liana decided to have a nose job and a boob job. "I decided 2 weeks before the operation to have my nose-job. I'm really spontaneous. My gran paid for my nose, because she knew how much I wanted it done."
"I was a B cup before and wasn't too bothered about actually getting my boobs bigger but after I'd had my nose done it was like an addiction. Sometimes I feel dead flat chested even though I'm a D/ DD. I plan on getting them done again and going up to an F."
During her second season in Magaluf, before coming to Cardiff, Liana explained: "I was walking to work and a promoter from the strip club approached me and said I should audition. At first I was like no way, I don't have the balls for that. But I knew the money was so good, I went for an audition. It turned out to be a piece of piss."
"I flew out to Magaluf only 10 days after my boob job so I didn't do much on the pole. I can go upside down but I don't dare do it because I know I'll back flip off it or lose a shoe – I've done that before."
"I lap dance because it's so much fun. It's completely different in Magaluf to Cardiff though."
Liana told the Tab "In Cardiff, you pay a house fee to be in the club and then whatever you make on dances you keep yourself. In Magaluf you get half the money off drinks the customers buy, so if they buy a bottle of Moet, you get 50 per cent of it."
Liana has said her flatmates in Taly South are all lovely, and so are the girls at work.
"Because it's such a bitchy industry it was daunting, but the girls in Cardiff especially are so lovely. If anything the girls really help you and give you tips, or you can do dances together which is good when you are new."
"Customers are usually 25-35 year old guys and stag groups you can rake the money in. A lot of the time you can see men's wedding rings which is weird. Some creepy men have said to me "I can take you away from all of this" and I'm like "what are you taking me away from? A job I enjoy and all this money?""
"Most men say they feel sorry for us, but they assume we have no life outside of work. Including no qualifications or degrees. One of the girls in Fantasy Lounge is an engineer."
Liana told The Tab one of the strangest things that has happened to her: "One man in Magaluf paid me 190 euros to chat with him about politics. He didn't want anything else, he just kept buying loads of drinks."
"The other day I realised I'd given a lap dance to a promoter for Climax in Magaluf. He was like "do you not remember?" – no. You're just so drunk that you don't even realise. To them, getting a lap dance is a good memory of the holiday."
Liana spoke about whether she would change what she does if she had a boyfriend: "If I had a boyfriend I would hate it if he went to strip club and had a dance from someone else, but then I wouldn't stop, he would have to put up with it. The money is too good."
"The biggest rule is no relations to customers outside of work. You can't give them your number, your real name. You're not allowed to meet them after work. As soon as they are in the club, they are regarded a customer. If your friends come in you're not meant to give them a dance."
"It's basically like being self-employed. In Magaluf, the aim is to do as little dances as possible, whereas in Cardiff you have to do a lot."
On what her family thinks of her job Liana said, "I don't really care about anyone knowing, my family all know. My sister wasn't happy when she found out but she knows it's really good money."
"It reckon it's better than most jobs, I have such an extensive underwear set now but my sleeping pattern is horrible."
Her favourite night out in Cardiff is Sync at Revs on Tuesdays. She said "everyone gets more dressed up, I would never go out without heels on even though they make me 6ft. But I wouldn't be seen dead in kitten heels."
Liana has got over 900 pics on Instagram and had 12,000 followers on her old Twitter account.
"Loads of people screenshot my selfies on snapchat. I had this one guy who always did, I had to block him because he was about 10. My snapchat is not appropriate for his age."
You can follow Liana on Snapchat – liana.isadora
More articles recommended by the author: