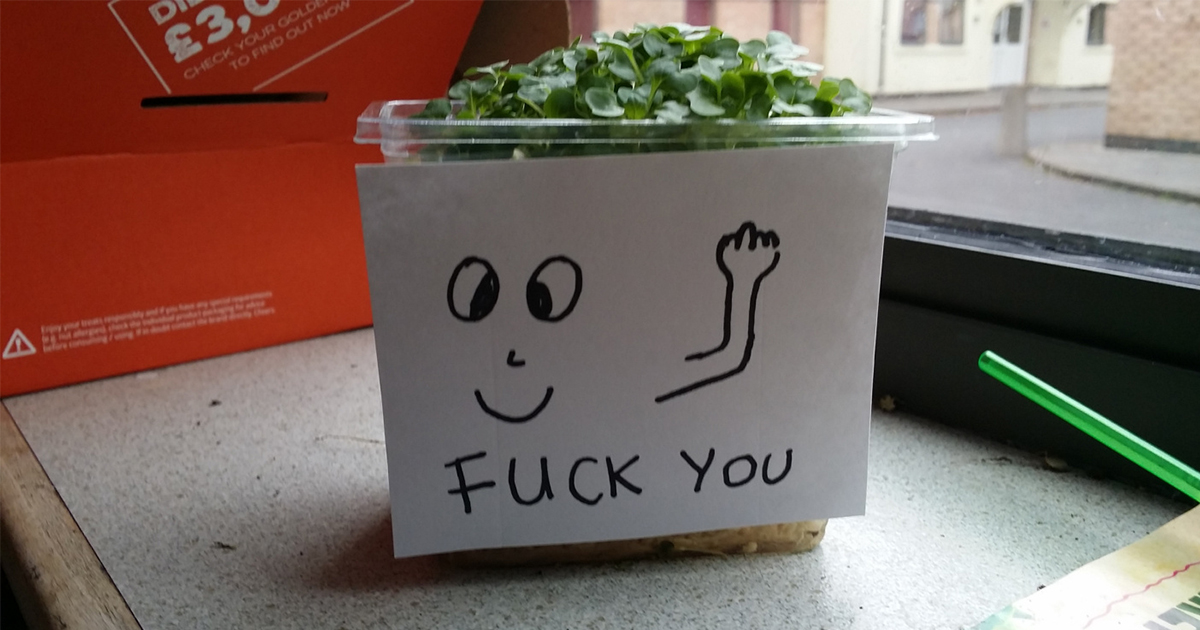 Freshers' herb garden stolen by audacious thieves
A flat of Taly South freshers were shocked to find their window-sill basil, cress and thyme plants stolen by drunken thieves. 
The theft happened in the early hours of the morning last Friday.
The residents later posted a sign demanding their prized plants be returned within five days.
The plants' owners believe this, like countless other cress-related thefts, was an inside job.
One of the victims, who wishes to remain anonymous for fear of further attacks, said she suspects two groups of expert thieves, working in tandem, have targeted the window garden of the Taly South house.
The fragile green-fingered resident said: "One night, the cress was stolen, but the next day the basil and thyme were taken as well."
The only plant not stolen by thieves was a pot of parsley, which was too large to fit through the window.
The ground floor windows open to an angle too slight for the parsley to fit through – a security feature designed to prevent exactly these sorts of crimes.
The bizarre saga continued when a ransom note composed of riddles and clues was posted through the window.
Its sender had sellotaped two playing cards to the letter, the two and five of spades.
Luckily the girls didn't have to decipher the note – Cresstopher the cress plant was later returned by one of the drunken robber's apologetic flatmates.
There has, though, still been no word from the parsley and basil thieves.
Later in the week a tea towel was stolen from the same window and replaced by a demand for Cresstopher to be returned to the audacious thieves.
One of the freshers living in House 18 said: "We used that towel to clean up sick."
The whereabouts of the basil and thyme plants are still unknown.
The investigation continues.