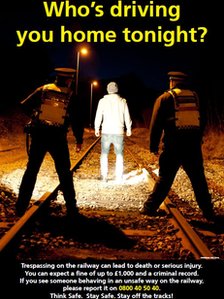 Students warned to stay off the tracks after tragic death
Campaign warns students not to use railway lines as a shortcut
A new campaign is warning students not to use railway lines as a shortcut home, following the death of an 18-year-old Chemistry student who was hit by a train in January.
Cardiff University chemistry student William Paynter, 18 from Hengoed, was struck by a freight train near Cardiff Central station after trying to cross the rails as a shortcut to his halls after a night out at about 3:00 AM.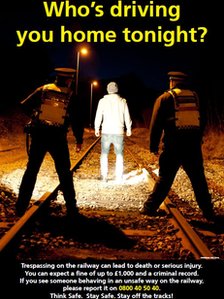 Since the accident, police have recently become aware that students are increasingly using train tracks as a way of returning home after a night out.
A spokesman from the British Transport Police was quoted by the BBC as saying: "Following January's tragic incident, we became aware that students were using the railway as a route home after nights out in Cardiff city centre. Clearly this is an extremely worrying practice that we are anxious to prevent.
"Working with the university and other partners, we hope the campaign will ensure students are fully aware of the very real dangers and legal consequences of trespassing, with the ultimate aim of preventing any such tragedy from occurring again'.
Prof Patrica Price, pro vice-chancellor for student experience and academic standards, said: "Despite the obvious dangers, and the fact they're committing a criminal offence and risking a hefty fine, we know some students risk injury or, at worst, their lives by taking a shortcut home along railway tracks".
The campaign, sponsored by both Cardiff University and Arriva Trains Wales, has put posters up across train stations and university buildings.