A to Z of Cardiff
A fresher's guide to Cardiff
A is for ASSL
Huge bleak monstrosity of a library, famous for pages such as Spotted in ASSL and for hosting a petting zoo during exams.
B is for Barry Island
Put on the map by hit TV series Gavin & Stacy which was filmed there. It's a short train ride away and the beach is awesome and free.
C is for Cathays
Home to the student population of Cardiff, where you're bound to bump into everyone even when you don't want to!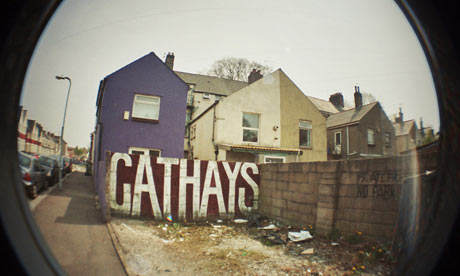 D is for Drinking
Let's face it students have a reputation for it but in Cardiff things are really stepped up a notch. Freshers prepare.
E is for English breakfast
Of the Welsh variety usually meaning massive, recommended on a hangover. Top haunts include Cathays' Cafe 37, CF10 and Ramons, all whose hushed voices are used to serving sleepy students suffering from the night before.
F is for fake tan
Apparently staining Cardiff mattresses since 2009. If you don't personally indulge you'll suddenly feel very, very pale compared to some of Cardiff's most tangoed.
G is for Gassy Jacks
Central watering hole in Cathays. Famous for pound a pint nights and beer and a burger, as is its sister pub The Woodville down the road. Also holds open mic nights with hilarity ensuing.
H is for the High Street Arcade
As well as the seven other Edwardian and Victorian arcades dotted around the city centre. Good for vintage shops, independent labels and posh delis to take your parents to.
I is for the (Royal) Infirmary
Home to Cardiff's ever busy STI clinic, expect even more embarrassing encounters than in the Students Union the night before.
J is for Just Eat
Serving the copious Cathays takeaways directly to your door. Perfect food for revision and hangovers, or both if times are tough.
K is for K&C Stores
And the many other student friendly corner shops of Cathays. Reliable for cheap booze at antisocial hours and awkward till conversations.
L is for the Lash
King of the club nights, making your Wednesday night cheap, loud and filled with drunk sports men and women. Even better it's in the Students' Union so staggering distance home.
M is for the Millenium Stadium
Home of RUGBY which is a BIG deal in Wales. Luckily we're pretty good at it and a win ensures a top night out. If you're English just get behind your new country for the sake of your night, trust us. Once in a while Beyonce or the like also performs there.
N is for Nightlife
Cardiff's is truly legendary and with enough clubs to cater for all tastes every night of the week you're never far away from your next hangover.
O is for Oceana
Just kidding, no one goes there anymore although it's worth googling 'Cardiff Oceana Sket Video' to learn why.
P is for Parks
Everyone loves a good park and when the Welsh sun shines they're packed. Studenty ones include Cathays, Bute and Roath filled with sports players and perfect for err… spectating.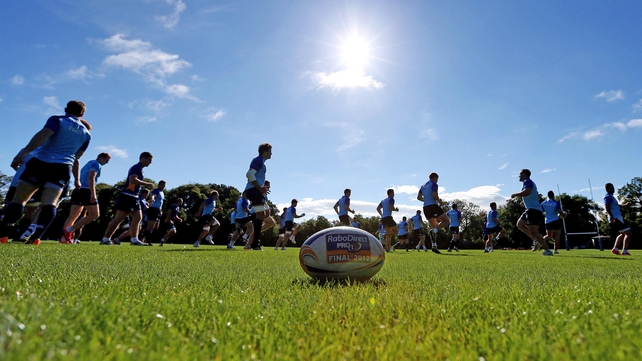 Q is for Queen Street
Shopping Mecca of Cardiff, head here to spend your student loan.
R is for Revs
The classiest nights in Cardiff get. Read as less clothes, even more fake tan and even more fun. Shots paddles are recommended.
S is for Students' Union
A place helpful come daytime or night providing student services and many awesome nights out in Solus, the nightclub inside it (see the Lash above).
T is for Talybont
Home of all freshers, or so it seems unless you live in Senghennydd, University Halls or the countless smaller halls everyone forgets about.
U is for UWIC
Another university in Cardiff, despite its name change to Cardiff Met everyone still calls it that. Popular courses include Sports Science.
V is for The Vulcan
A quirky yet traditional pub in the middle of Cathays. Pizzas are worth trying, as is their roast on Sundays.
W is for Welsh
That's the writing that follows after everything you see that most of you can't understand. You won't pick it up nor be able to pronounce stuff if you try.
X is for Xmas Market
Cardiff does Christmas in a big way, with the city centre festive markets serving seasonal sausage and mulled wine. The best part is it'll probably snow. Winter Wonderland is also worth a look if you can ice skate, if not steer clear.
Y is for Ysgol
And other more unpronounceable Welsh words which normally include it, such as prifysgol. Also look out for the double L, another favourite in words designed to trip English people up.
Z is for Zwack
Otherwise known as fake Jaeger and a most popular tipple for the discerning (cheap) student in the union. In fact it was so popular that at one point last year the entire import to the country was drunk by Cardiff SU, lads.