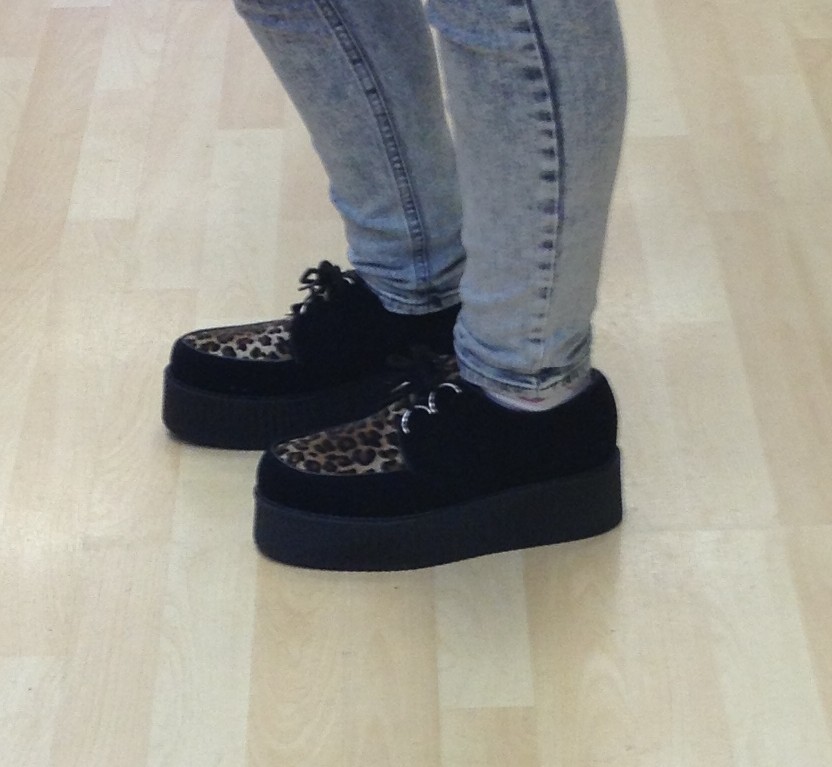 Jeepers Creepers
The shocking fashion disaster
They're not heels, they're not boots, they're not wedges. They're CREEPERS!
An ugly shoe with a totally unnecessary platform covering the entire length of the sole. Originally Creepers were 3cm thick, but are now available in 5cm and even have a wedge version with a heel of 5 inches.
So what's the need to add 3cm or 5cm to your height? Unlike heels or wedges they do not flatter your legs or give the impression of toned pins, nor do they project an image of class or elegance.
Ironically, your standard red brick is 5cm thick, so you're basically paying to have bricks stuck to the bottom of your feet, which your dad would've made you for free.
Some people have one leg significantly shorter than the other and have specially-made shoes to add height to the lacking leg, so is this where the idea for Creepers came from?
They've crept onto our high street, they've crept into some unfortunate wardrobes, they've crept out of practical medical devices and now they've crept into 'fashion'. Now they've made a big entrance into the start of The Tab's Top Fashion Disasters list.
PLEASE NOTE: Do not attempt to quietly creep around in Creepers, the very opposite effect is achieved.