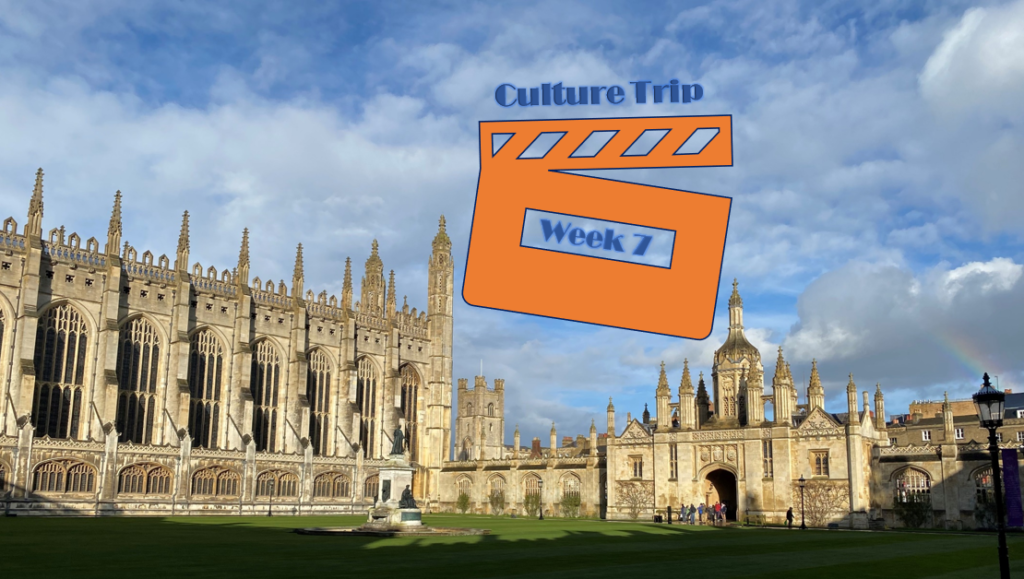 Culture Trip Week Seven: So-long Exams, Hello Summer!
It's that time of year again (maybe Week Seven, who knows?) and (Delta notwithstanding) it's high time we had ourselves some culture!
Looks like Mainsbury's are fresh out of cava and the pubs are all booked up, which can only mean one thing: exams are ending, and summer's (finally) fast approaching.
But between spraying finalists, flinging yourself in the Cam, and waiting anxiously for Boris to bother announcing our fate for the umpteenth time, why not delve into some culture before we all jet off to the green, green, green list of home.
TV Series: Time (2021)
Maybe not the feel-good romp you'd expect to lead the list, but this chillingly uncomfortable series from Jimmy McGovern is too searingly brilliant to miss. Exposing the equally brutal and banal corruption at the heart of England's prison system, Sean Bean and Stephen Graham challenge viewers to look away from a frighteningly hidden, but no less real, world. If you're feeling bolstered enough by post-exam euphoria to watch, all three parts of Time are available now on BBC iPlayer.
Book: The New York Trilogy (1987) by Paul Auster
Told through three separate, but stylistically synergetic short stories, Paul Auster's The New York Trilogy reinvents the detective genre for the post-modern world. In the opening novel, City of Glass, a mystery writer's reality is muddled with alternate versions of himself, Auster the author, and Don Quixote, as an impossible case sends him spiralling into madness.
Highly readable and dense with ideas, I read The New York Trilogy at the beginning of last summer and would highly recommend it for a bit of not-completely-mindless escapism.
Film: Cruella (2021)
As the world opens up, so does cinema, and with it the latest jewel in Disney's corporate crown, another live-action juggernaut that exactly nobody asked for. So why on earth would I recommend it?
Well, despite its deadly serious absurdity (Cruella's mother is pushed off a cliff by evil Dalmatians because, you-know, origin story) the fact that they've managed to turn one of the most one-dimensional villains in cultural history into a full-blown protagonist is no mean feat, and the barnstorming performances of the two lead Emmas (Stone and Thompson) are more than enough to justify the existence of Cruella, whatever its other faults.
So if you fancy a laugh, a break from the sun, or a chance to relive some childhood nostalgia in a real-life venue, why not give it a watch! The film is available to screen on Disney+.
Theatre: Week 7 Selection
And last but not least, theatre is back (again!) and the thesps of Cambridge have a whole range of dramatic offerings on show.
First-up is the ADC Mainshow, Consent. Running from the 15th to the 19th at 7.45pm, the production will tackle the problems of justice, sexual assault, and what it means to be a reliable witness.
Late show audiences on Tuesday will then be treated to the CUMTS musical Spotlight, on Wednesday to an improvised comedy news show from the Cambridge Impronauts, and on Thursday and Friday to an original student-written dark comedy, Memento Mori.  
Over at Corpus Playroom and inspired by Peter Pan, the new show Lost Boy depicts a woman trying and failing to run away from reality, while The Way to San Francisco later in the week follows the identity crisis of an artificial intelligence named Andy.
That's everything for now! Good luck to all those still toiling away (you're nearly there!) and we'll see you for another Culture Trip very soon.
Featured image credit: Matilda Head with graphic by Rachel Armitage.
Articles recommended by this author:
I walked to Girton… and I survived it!
Cambridge student and period poverty activist Amika George almost rejected her MBE
We found out which central Cambridge Caffè Nero is actually the best