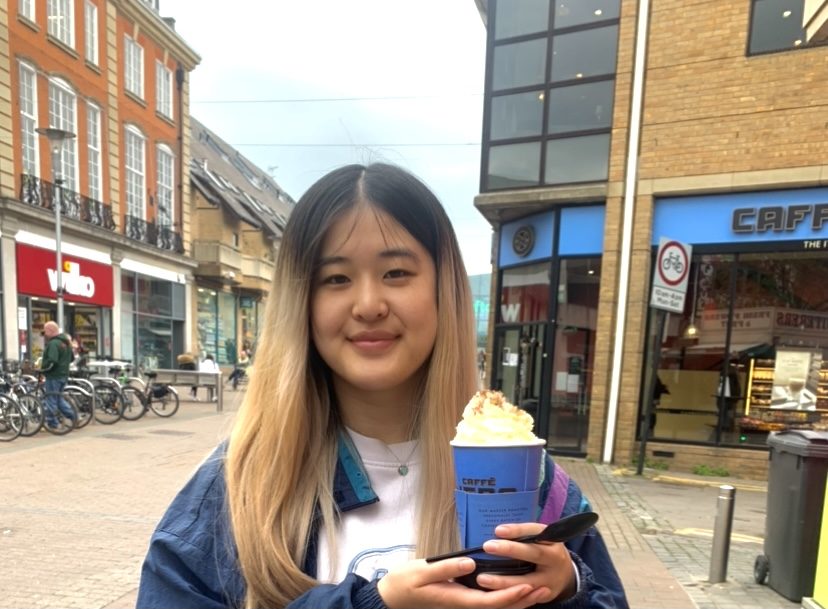 We found out which central Cambridge Caffè Nero is actually the best
In the words of Bonnie Tyler: "I need a Nerooo"
Thanks to weeks of exams, revision and badly-timed partying, I, like many of you, am now heavily dependent on caffeine. Whilst wandering around central Cambridge in my sleep-deprived zombie state, I noticed something strange. Why ARE THERE FOUR Caffè Nero stores within a 10-minute walk of each other?
Naturally, I put my newfound caffeine high to productive use and decided to rank them, instead of actually doing work. You may notice that (as a result of trying to kick my addiction) none of the drinks I ordered actually contain caffeine. Apologies about that.
1. Nero Market Street
Located right in the middle of the high street, this Nero is in a pretty convenient position. Not incredibly busy and pretty spacious, this Nero makes for a great spot to meet a friend or grab a quick drink, without needing to stray too far from the action.
As you can see, I ordered a peach and raspberry fruit booster – which was very very very yummy. The store itself does get a fair amount of visitors, but it is large enough that it did not feel cramped inside. However, the store doesn't have any outdoor seating, which is quite a major downside when the weather is this nice.
Rating: 6/10
2. Nero King's Parade
I'm sure we've all been here at some point. Located right opposite King's, and with outdoor seating that spills onto the Parade, this could not be a more ideal spot.
Once again, another raspberry and peach fruit booster (they're really good okay). The actual location of the store means that if there is no free outdoor seating, there's always plenty of room on King's Wall, or on the green! However, the store itself is pretty small and it can end up feeling rather cramped – especially given that this was the busiest Nero we visited.
Given that it's pretty central, the queues for this store are normally pretty long, but once you get to the front service is always fast and the staff are super friendly! Also, extra credit to this Nero for staying open later than the other ones (until 7pm on weekdays, and 7:30pm on weekends!!).
Rating: 7/10
3. Nero Grand Arcade
In case you're not sure where this is, it is next to Ted Baker on the street opposite Zara and the post office. Given its relatively unknown spot, this place is normally quiet and the queues are very short. Due to my pure excitement for a fruit booster and the very very hot weather, I forgot to take a picture at the store but enjoy one of me halfway through the drink later.
Quite honestly, I'm concerned this article is becoming a photo diary of my new addiction to fruit boosters. Like the Nero on Market Street, this place does not offer outdoor seating but it makes up for it by having a door that goes straight into Grand Arcade. This would be the perfect place for a mid-shopping break, and we were surprised by how relaxed and spacious the environment was given its central location.
Rating: 7.5/10
4. Nero Grafton
If you're coming from Christ's Pieces, there is no way you can miss this store on the way to the Grafton. Offering multiple floors of seating PLUS outdoor tables and chairs, this is easily the biggest store we visited. The place was incredibly spacious, very relaxed and the staff were SO nice.
Em had a Frappuccino of some sort but just LOOK at the care and love that went into the cream and sauce on top.
I was so impressed, I took a photo of my hot chocolate too. I mean, LOOK AT THAT WHIPPED CREAM.
The service was so fast, the place had so much room and the staff were so incredibly friendly that the only thing we would improve about this Nero would be the location. This was the only store not located around the high street and was instead the other side of central Cambridge.
Rating: 9/10!!
Before we go, do not forget that Nero has a loyalty card that gives your 10th drink free, as well as 25% student discount if you sign up on the app with your student email until the 16th June!!
Cover Credit: Hannah Huang
Other articles recommended by this author: