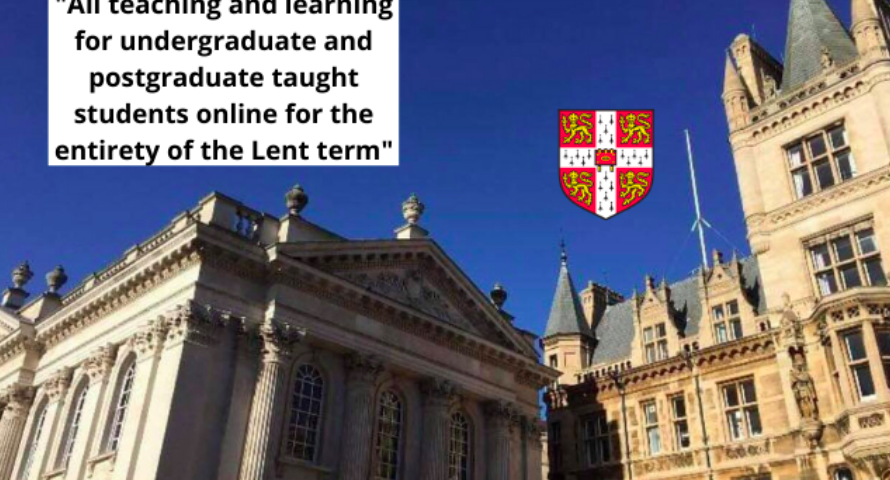 Cambridge University moves all Lent term teaching online
The university is still seeking advice about who can return to Cambridge for the term
Undergraduate and postgraduate taught courses will be entirely online in Lent term, according to an email sent by Vice-Chancellor Stephen Toope today.
The University and colleges will remain open for research and learning, but there will be no in-person teaching.
The University is still seeking advice about who will be able to return to Cambridge. But there are clear exemptions for Medical, Clinical Veterinary and PGCE students.
The University has now clarified with the Department for Education that their emphasis on the return of Medical and Veterinary students to universities is for clinical studies.
Thus, the University have agreed that first and second year Medical and Veterinary students should not return to Cambridge as originally agreed and that they should assume that their studies will be online for the duration of Lent Term.
It has been advised that Medical and Veterinary students should continue to study according to their timetable and will receive further information in due course.
Students can request to return to Cambridge if they don't have access to appropriate study spaces or facilities, or who for health or safety reasons. These students should contact their college directly for guidance and information about testing.
Regarding students to whom this does not apply, Toope said "We are seeking advice on whether students on any other courses not mentioned above will be able to return. Until further notice, no other students should expect in-person teaching this term."
Postgraduate research students will be able to return, but the Vice-Chancellor has asked that they do not so before 11th January.
International students with returning flights have been asked to change their travel plans wherever possible. Students who are currently in Cambridge are being asked to remain in Cambridge for lockdown.
The Colleges have agreed that no rent will be charged to students who are not in Cambridge.
This story will continue to be updated