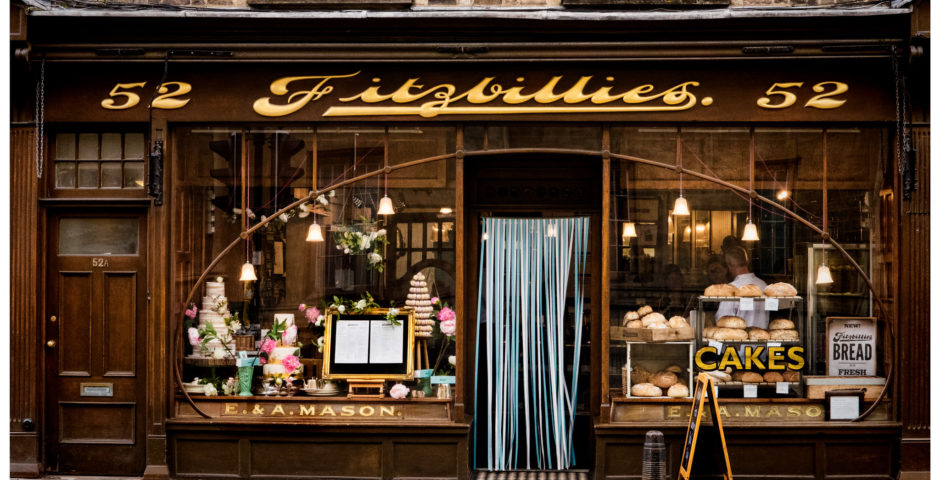 Get a free Chelsea bun this Sunday at Fitzbillies!
To celebrate their 100th birthday the iconic bakery are giving away free Chelsea buns to their customers on Sunday morning
On Monday 4th October 1920, Fitzbillies opened its doors for the first time and since then it has become a Cambridge high street staple. This coming Sunday will mark 100 years since its grand opening  – and so what better way to celebrate than with the perfect Fitzbillies twist on the classic birthday cake?
Their cake will be a 11 tier, 250 bun strong tower of Chelsea buns. "Cutting" the tower will be Gill Abbs, head baker of 49 years. Once doors open, customers will receive a free Chelsea bun with their purchase, be it a takeaway coffee or a full brunch, until they've all been snapped up.
If you want to get your hands on one, I'd suggest you get down there ASAP, because no doubt they'll be going like hot cakes.
The past 100 years have not been plain sailing for the bakery. Two bankruptcies and a fire have caused disruptions, but the business has come back fighting from them all.
Beyond the edible realm, the current owners have also published a book to mark the occasion which documents the bakery's history. For all you wannabe Mary Berrys, it also contains an adapted Chelsea bun recipe suitable for home baking (straight from the minds of the bun baking pros!), and is available in store or online from their website.
No doubt coronavirus has taken a toll on the bakery, and their birthday is a brilliant excuse (not that you should need one!) to spend a little at a local, independent business and support Cambridge retailers.
9am Sunday. See you there. And may the odds be ever in your favour (to get your hands on one of their sticky delights!)
Featured image credit: Andy Hall, Flickr