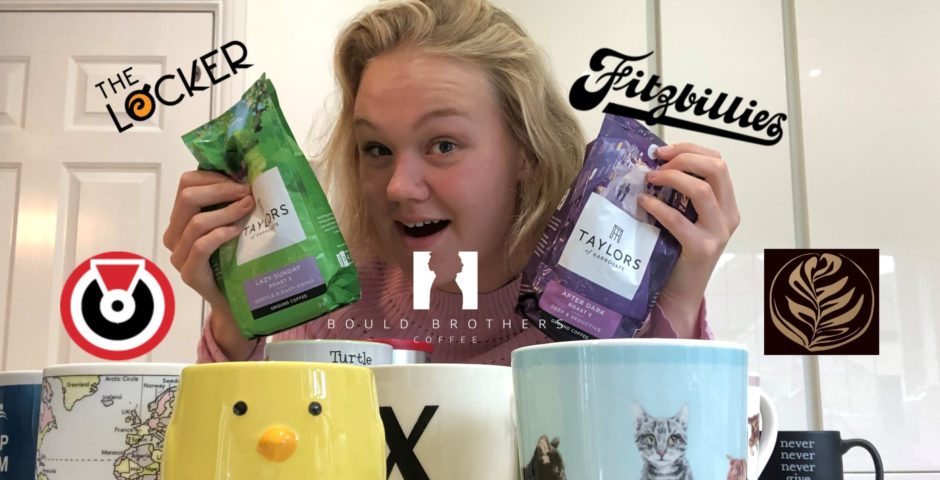 What your favourite Cambridge coffee shop says about you
When there is this much choice Starbucks is not an acceptable option
Coffee is an integral part of the student diet. Thankfully Cambridge is jam-packed full of cafes able to satisfy your daily, or possibly hourly, cravings. Here is a basic guide for freshers and returning students alike as to what your caffeinated beverage provider says about you.
Hot Numbers
You're probably a BioNatsci or Medic, stressed between supos and labs, or a PhD student furiously reading the latest research paper on your MacBook Pro. You have a genuine understanding of coffee beyond black, latte and cappuccino, and enjoy having a range of beans to choose from. You even relish in ordering in ounces rather than a normal, reasonable, sensible measurement. You aren't necessarily a coffee snob, but you'd definitely complain to your friends if your barista's latte art isn't on point.
Bould Brothers
You're probably doing a niche degree (if not niche then 99.9 per cent sure it's an art, not a science) and have the time to wander around town musing about buying your next corduroy ensemble. Arguably you're a coffee snob but you bask in it. You listen pretty much exclusively to vinyl and will never be seen at a Wednesday Cindies, Arc Soc is much more your scene.
The Locker
You're probably at Christ's, Jesus or Sidney and use the café to treat yourself in between crying over your workload. Despite that, you also have time consuming extra-curriculars (think rowing or a Blue's sport plus three different swing/jazz bands).  You're sociable and have been known to visit the Locker with friends for a catch-up. Busy and academically rigorous, you're the person who leaves the club early; either to finish an essay still drunk or to get sufficient hours of sleep.
The Iris Cafe (Newnham College)
You're at Newnham (call me an investigative journalist) or you're a regular Sidge-attendee who has ascended to a higher level of coffee consumption. You have found the only efficient methods to dodge the lunchtime rush; either striding out of your lecture five minutes early, with no shame or f**k's to give, or you don't attend any lectures after 11am and go through them on Moodle while cozy in one of the booths, flat white in hand. Clearly you're a confident individual who does not define their worth by their degree. You have lots of interesting extra-curriculars; drama, life drawing, a nationality society or photography.
Arc or Buttery at Sidge
A dichotomy exists here. Either you're a stressed out econ/lawyer or you're a very relaxed classicist, historian or AMES student. If in the first group, you're here to neck a coffee, smother a pasty and then bash out an entire piece of supo work. Inevitably your supo partners will walk in 20 minutes later, see the flaky pastry and sets of lecture notes thrown across the table and ask "Oh, that's in for today?"
If in the second group you're sat outside even in the depths of winter, smoking and wearing a vintage jacket that was definitely over priced but 'worth it'. Always with friends, your discussions are based on both the most trivial celebrity gossip and the complex nuances of the most niche texts on your reading list.
Fitzbillies
You are a tourist. Or you're taking your parents out for a lunch and they are the tourists. Or you have a curious Week 5 blues craving for Chelsea Buns.
Espresso Lane
You are mysterious. You've shopped around for a regular coffee stop but nowhere else quite feels right. You have alternative tastes but you don't feel the need to shout about it. Whenever I've walked past the patrons always seem to be older, so you might be a MPhil or PhD student who feels that they are 'above' the usual stops frequented by freshers. A quieter type, you appreciate jumping out of the crowds of tourists and students, to enjoy the view of St Botolph's Church. You might even be a little angry at me for including it in here; you're always the one who likes something before it gets popular and then despise it once it's mainstream. Sorry.
Anywhere The Tab missed off the list? Is there a coffee shop in Cam which you think deserves some recognition? Let us know in the comments, or alternatively keep it to yourself… you don't want the hoards to descend and to wait hours for your caffeine fix.