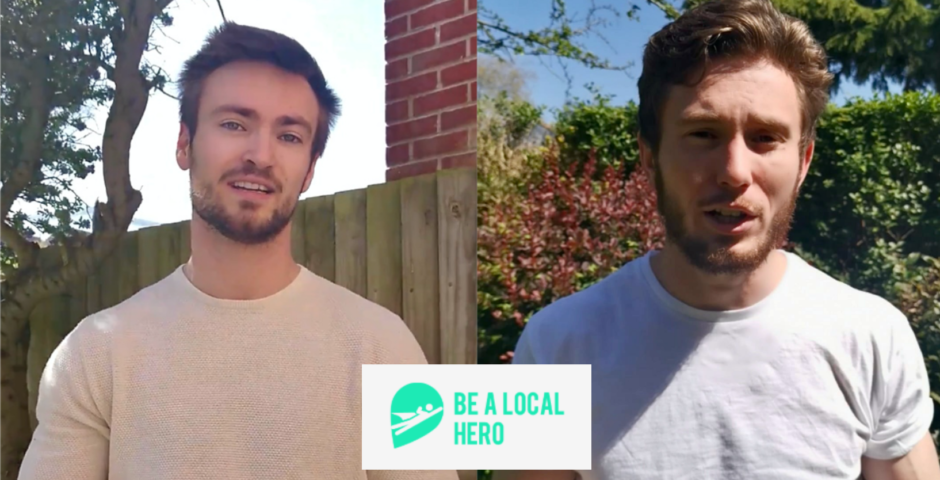 'Be A Local Hero' in Cambridge: Christ's student launches intiative to support local businesses during COVID-19
Along with his mate who's graduated from Loughborough
On the 18th of April, Christ's Masters student Jack Neill and Loughborough graduate Chris O'Connor set up their website – 'Be A Local Hero' – with the intention of keeping local businesses afloat in these economically precarious times.
The initiative is based in Surbiton but has recently expanded into Cambridge, bringing on board Tradizioni Restaurant and – wait for it – Nanna Mexico.
It is free to use and operates by allowing 'local heroes' to buy vouchers from independent businesses that can be cashed in after lockdown ends.
The pair have built their own comprehensive management system that uses QR codes to redeem vouchers, with payments processed securely via Stripe. With enough help, 'Be A Local Hero' aims to maintain cash flow and help small businesses survive the Covid-19 crisis.
The platform currently supports 29 stores from all over the UK, stretching as far north as 'The Olde Christmas Shoppe' in Helensburgh (which is in Scotland for anyone who didn't know. I certainly didn't). Gyms, hair salons, and coffee shops are among the other kinds of vendors available. Businesses can register for free by filling in a simple form on the website.
Chris and Jack have been quick to get friends from Cambridge on board, helping them contact local shops. Among them are Christ's medic Auréliane Pierret and Sidney Sussex graduate Kenneth Wong.
Jack himself, is passionate about supporting the local community in Cambridge, stating: "Cambridge would not be the same without its independents. I can't imagine my university experience without being able to pop to Tatties (an incredible cafe next to Christ's) and rescue a morning hangover after a heavy night out. Or the comfort of being able to grab a burrito from Nanna Mexico when the workload was getting too much. This city is filled with incredible cafes, pubs, restaurants, and stores that really defined my time at university.
"We were thrilled to have Tradizioni and Nanna Mexico join the platform this week, and many more are in the process of signing up."
He appeals to other students in Cambridge to help 'Be A Local Hero' expand its reach: "If there's a food van that you love or a bar that you couldn't live without, please reach out to them on social media and let them know about our platform.
"We're not making any money off this, we just hope to give a little back to those who supported us when we needed it the most!"
Cover Image Credit: Jack Neill