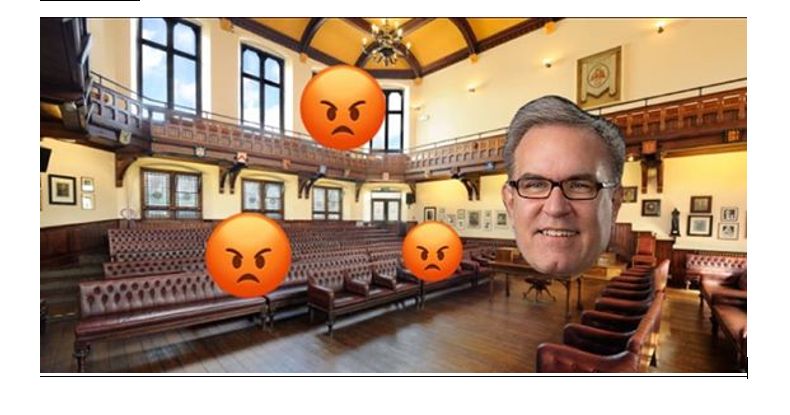 Andrew Wheeler causes Union shutdown
Extinction Rebellion protest his appearance
Andrew Wheeler, current head of the US Environmental Protection Agency under Trump's Administration, gave a talk at the Union today. There has been some negative reactions.
Despite the Union's attempts at security, with attendees having their Union membership cards repeatedly checked and bags being prohibited from the venue, a banner drop occurred during the speech, accusing Wheeler of having "blood on his hands".
Further security issues arose at the end of the talk, with those who attended being held in the Union Courtyard for around 20 minutes after the talk ended due to an Extinction Rebellion protest blocking them.
The protest started at the ADC, before marching onto the Union at around 7pm, to coincide with the end of the speech. The protest was loud, being heard from inside the ADC earlier on in the evening, as the protesters were playing drums and tambourines.
Wheeler is controversial as head of an institute created to protect the environment, having questioned the rigour of the IPCC's reports and also publicly spoken in disagreement with human-accelerated climate change.