Cambridge does the Met Gala
We're serving up looks to rival even the most glamorous celebrity red carpet
#Fashion
#fashion cambridge
#met gala cambridge
#photoshoot cambridge
met gala
photoshoot
The fashion event of the year is just around the corner – so to celebrate this year's Met Gala, we invited some of the most stylish students in Cambridge to present their interpretations of 'Camp: Notes on Fashion', photographed by Becky Teagles.
This year's Met Gala theme takes its cue from Susan Sontag's famous 1964 essay "Notes on 'Camp'".
In this seminal text, Sontag explores Camp as a sensibility which founds itself on artifice, exaggeration and a "love of the unnatural".
Photographer Becky Teagles was particularly inspired by the notion that "pure" Camp can be understood as the transformation of seriousness into frivolity.
With this in mind, she crafted the perfect vision of failed seriousness. Subjecting an unassuming boardroom to the gaze of Sontag's "Camp eye", Becky set about staging highly theatrical and exaggerated scenes against the backdrop of banal everyday life.
As Sontag writes, it is possible to be "serious about the frivolous" and "frivolous about the serious" at the same time. This duality is on full display in the conviction with which our models Ludo, Amelia, Anastasia, Ollie and Emily dressed for the occasion.
For Ludo Amory, a humanities student who has renounced any books long enough to have chapters, reading Sontag's short essay on the subject was a godsend.
"It was punchy and summed up a sensibility that I've felt my whole life but never been able to describe until now. Yet her cultural reference points are OLD! The closest I've ever got to a opera by Bellini is the cocktail.
Approaching this photoshoot I wanted to find points of reference within my own cultural sphere. The answer for me was Pirates of the Caribbean, a classic timely piece of high art. My lace top with a leather corset and shorts is a sexy homage to Jack Sprrow, a true camp icon of the 21st Century."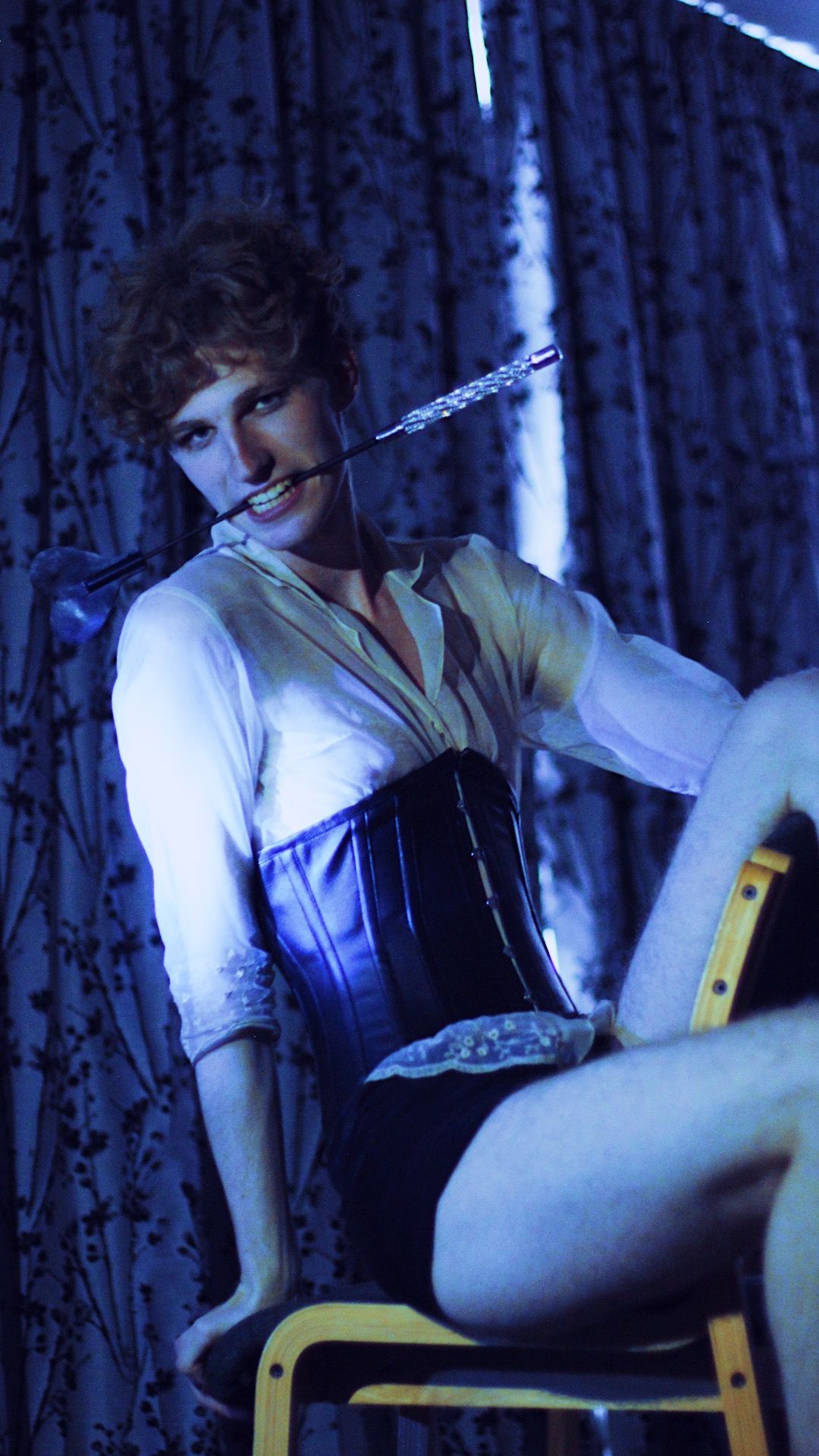 Anastasia Kolomiets describes Camp as "a beautiful, exuberant, life-loving failure. It is a sensibility that divorces content or purpose from the visual. A camp outfit does not have to carry meaning, or at least not in a conventional way. Camp frequently plays with sexuality and gender, blurring or exaggerating distinctions but always overturning rules."
"My look captures naïve sexuality. The colour white, considered pure and innocent, and angelic makeup are combined with sexually provocative pieces: corset and stockings. It is inappropriate, misplaced. It suggests the theatricality of being a sexual object – acting that role without acting.
Elements of different styles are juxtaposed – stockings are combined with trainers, the bizarre, out-of-place puffy shorts and elaborate lace recall French Rococo. It is almost as if I do not understand that these elements should not be worn together.
Before the shoot, I cut up a blouse so it become a collar with sleeves: depriving it of its functionality whereby it becomes simply an aesthetic device. Overall there is a sense of ridicule and strangeness, of a sexuality that is not exactly recognized but is palpably present."
Sontag explores how Camp functions as "a vision of the world in terms of style". This style, she affirms, can be defined as "the love of the exaggerated, the "off," of things-being-what-they-are-not."
Offering up a more modern take on Camp, Ollie Miller consciously avoided Liberace-esque theatricality in favour of focusing more on the bare bones of what it means to be "camp" in 2019.
"I wanted to reference Sontag's ideas of artifice, androgyny and seriousness, blending masculine and feminine tropes in a way to expose the ridiculousness of it all, but also celebrate the facets of gender that can be explored through clothing."
Elaborating on this idea, Sontag herself notes that "what is most beautiful in virile men is something feminine; what is most beautiful in feminine women is something masculine."
Interpreting the theme from the perspective of a non-binary, queer model, Amelia Hills sees Camp as a "radical and political act of self-expression".
"When I think Camp my mind immediately goes to its popularisation in the 1980s.
What was one of the most oppressive and tragic times for the queer community was somehow simultaneously filled with outrageous colour, with queer influences seeping into the mainstream like never before and the days of the neon fuelled Club Kid movement just beginning to be born.
Unlike the monotone heroin chic that followed it, camp culture refused to be dulled by the tragedy of its times. In an era where society tried to silence and oppress the queer experience and its suffering, camp gave no choice but to be noticed.
To me, campness is the courage found in the act of stepping out into a world of darkness wearing block primary colour."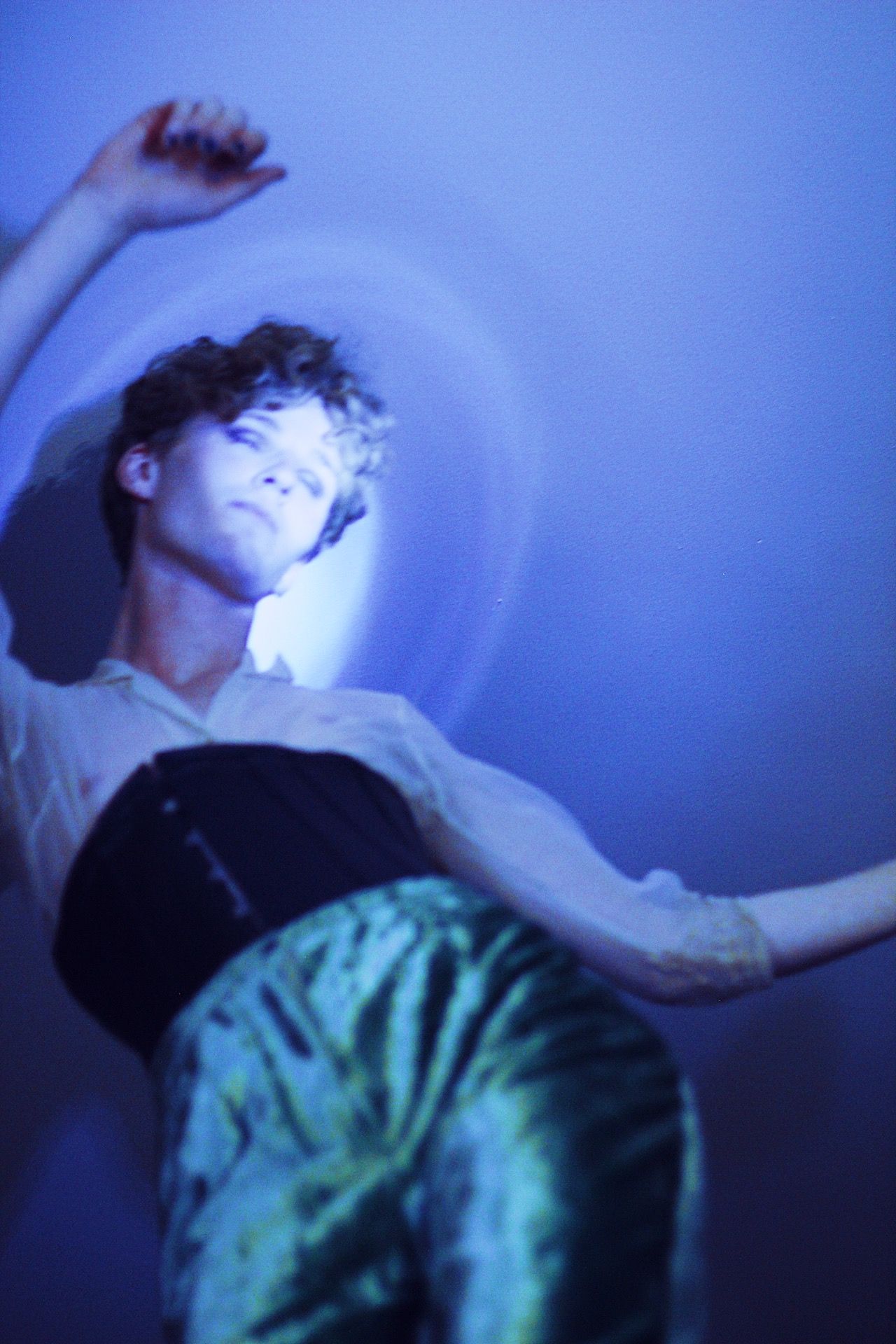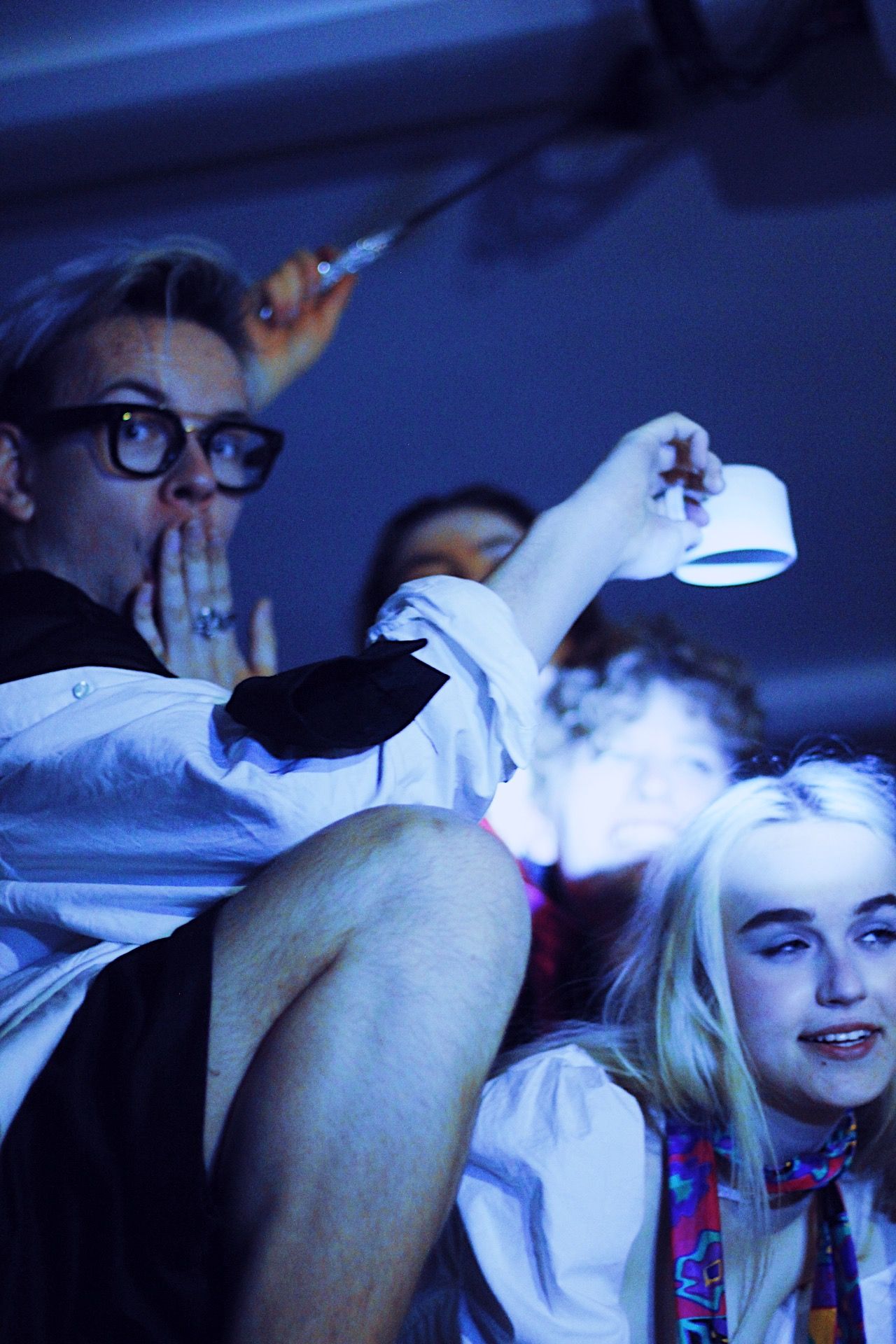 Emily Swettenham is wearing a vintage catsuit, a grommet belt bought on Depop, and a pair of New Rocks.
"I interpreted camp in terms of what I would wear out to places like Electrowerkz or Vogue Fabrics Dalston (VFD) – both places where I came to inhabit my queerness without feeling like I had to think about it.
"Goth, and dressing a particular way, is an interesting way into this – because when I did this for a night out, and went to a space where everyone else was doing the same, the focus ceased to be our shared queerness.
Instead, what mattered became our shared sense of fun in appearance and the activity of dressing: being queer, in this context, was just a given."
We'll all have our eyes peeled on the Met Gala red carpet this Monday – but will anyone really be able to top this ?
Photography and creative direction: Becky Teagles
Models: Ludo Amory, Amelia Hills, Anastasia Kolomiets, Ollie Miller, Emily Swettenham