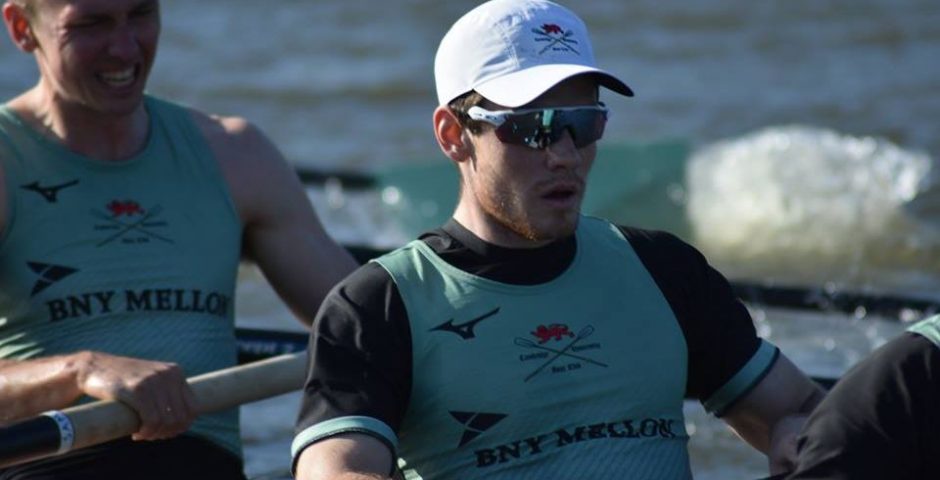 The Tab talks to Freddie Davidson, a Boatrace Blue
A behind the scenes look at how the crew members are prepping
Cambridge
cambridgeblues
cambridgerowing
cantabs
freddiedavidson
interview
oxfordcambridgeboatrace
Rowing
theboatrace
With just a few days to go until the Oxford vs Cambridge boat race, The Tab caught up with third year engineer Freddie Davidson, who will be rowing in Cambridge's Blues squad for his third time running this year.
How often have you been training in the build up to the race?
Year round we do at least one session a day, if not two, six days a week. In the build up to the race, we'll train seven days a week but they're slightly shorter sessions.
What kind of training are you focusing on now it's so close?
In the past couple of weeks the big focus has been fitness levels. It's all about fine tuning now and really gelling the crew. We've been doing lots of short bursts of pieces (race simulation). Now it's not hard miles, but more focused training.
Do you eat a lot?
Yes. Lots. And everything. That's true of most of us.
What's your favourite thing to eat post training?
Choccy milk
How about pre training?
Toast and cookies. Nothing particularly sophisticated.
You rowed the boat race last year when Cambridge won by an impressive three boat lengths. How did you feel after that victory?
Last year was pretty amazing. We were all quite surprised because we were expecting a very close race, but we got ahead and held it from very early on. It felt pretty good, yeah.
Has that victory added on the pressure for this year's race?
A Cambridge crew hasn't actually won the boat race 'back to back' since the nineties, so there's a bit of pressure for that. But we've done a great job in taking it as a fresh start this year.
We've only got two guys back from last year's crew, so it's felt like a big new beginning for us. I think because of that, last year's results and any possible pressure from those hasn't really come into it for us.
How have you been preparing as a team in the build up to the boat race?
Over the year you spend so much time together that you're very close by the time of the boat race anyway. We've been watching a lot of old race videos because this is quite a different race to a lot of rowing courses. Especially for someone doing it for the first time. There are a lot of intricacies to get your head around.
What are your main tactics for this year?
It's all about getting out clean and fast. Trying to get ahead and keep ahead all the way down the course. We've also worked on tactics on how to recover from clashes and that kind of thing. Because there's no lanes, the coxes can end up clashing blades, so we've worked on how to manage that.
So much depends on that race start. Often we see the crew who gets a substantial bit of leadership go on to win.
Yes. Really a lot of it is a mental game. Especially in side by side racing. When one crew gains significantly they do tend to go on to win. It's normally the losing crew cracking rather than the winning crew speeding up.
How do you manage all the rowing on top of uni work?
I make a lot of, I won't say sacrifices, but a lot of the time it's a case of not spending as much time as I can on the work but just getting it all done. I also have to spend a lot of time catching up on lectures because I often miss them for training.
How are you feeling about the boat race?
This is my third time doing it so I feel fairly used to the whole day now. I am fairly nervous, but I'm just trying to zone out from it as soon as I'm away from the boat really. So watching Netflix, doing work, or hanging out with the rest of the crew in my spare time.
What are your plans for the morning before the race?
On race day we normally do a short session to warm up in the morning, and then just go and stay at the house- we're all staying in a house in London together which is quite nice. We'll watch a movie there or do something to take our minds off it. Then have some lunch.
Then there's quite a lot of time spent hanging around down by the race course but not really doing anything. So we'll spend a couple of hours after lunch just sitting around not really doing anything. Then we go to the race.
What are your plans for after the race?
As soon as it's done we have to de-rig the boat which is always fun. Then in the evening we've got a big alumni dinner which is just awesome. There's guys there from crews dating back to the 50's and 60's, so it's pretty awesome to meet them.
Ergs or water rowing?
Water.
What's the best thing about a blues rower?
Probably that I can eat whatever I want and I don't seem to put on much weight. I'm actually trying to put on weight at the moment and it doesn't seem to be working.
What gets you through a difficult race?
A lot of it for me is the other guys in the boat. There's eight other guys spurring you on and putting everything into it, so I push knowing that I can't let them down. Especially this year, the guys I'm in the boat with are good at keeping a bit of chat up, so that's really good for spurring you on in the dark moments.
What does your cox shout at you to keep you going?
A lot of swear words. At the moment we're trying to tone it down if the BBC wants to cover our coxing. Over the past couple of months we've built up a couple of stock phrases which are good at switching us into the right way to row.