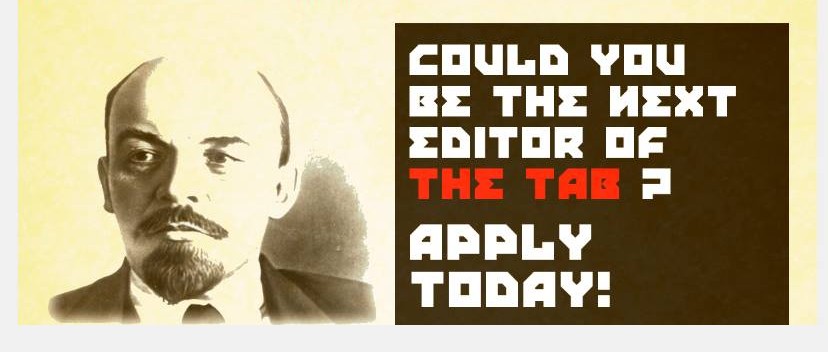 COULD YOU RUN THE TAB?
Tab Guide to becoming Editor-in-Chief of The Tab
Do you like fun? Do you like power? Have you always thought you were the one destined to drag Cambridge's most-read student newspaper from its journalistic squalor into the realms of decency?
You are in luck: The Tab is looking for a new senior team for Lent. Applications are now open for Editors and Deputy Editors-in-Chief to steer us through whatever scandal, intrigue and hilarious comedy await in the term ahead.
Follow the steps below and this paper could be yours:
Step 1: Answer the following questions
What do you like about The Tab now? What do you think is wrong with us?

What would you do to make us better?

Why, of all the wonderfully talented people out there, should we choose you?
STEP 2: Send us the three best things you think you've written and tell us why you think they're so good.
STEP 3: Email your applications to [email protected] by midnight on Friday 20th
We are opening applications for Section Editors next week, so watch this space