Your experience at uni has more of an impact on your life than you realise
Your future is being set in stone while you read this
Going to uni changes your life.
That's a fairly obvious statement – after all, a degree makes a pretty sizeable difference when applying for jobs (particularly when it's from Cambridge). But the changes your uni experience make go far, far beyond what types of job you're qualified for.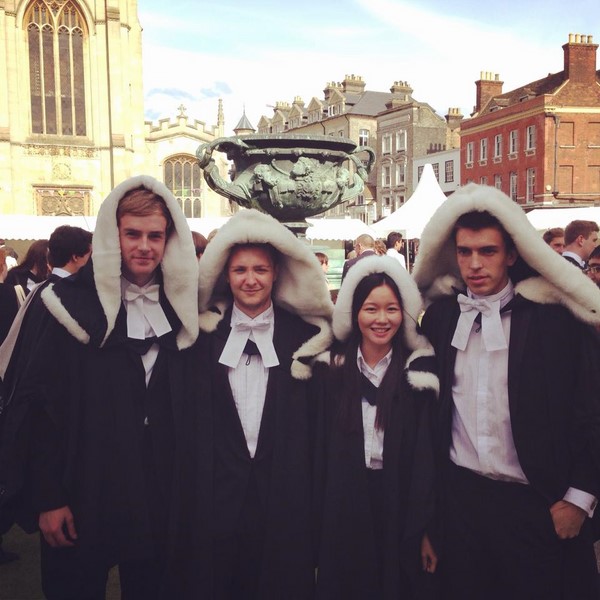 Spending at least three years exposed to the university lifestyle has an immeasurable impact on the type of person you develop into. Whether it's career guidance, a lecture or being bullied and harassed, what you experience while at uni can leave a long-lasting impression.
This is why we want to make the immeasurable measurable. With your help, the Students' Aspiration Survey aims to find out how crucial our years at university are in determining our futures.
Does exposure to lad culture affect women once they reach the workplace? Are women well supported by careers services when trying to decide what path they want their lives to follow? These are questions that nobody has ever really tried to answer. With the Students' Aspiration Survey, we may finally get some answers.
So, whether you're a guy or a girl, take ten minutes and tell us about what you want from your future career. Tell us about your experiences at uni. And help us understand better how behaviours that begin at university can be tackled in the fight for greater diversity in the workplace.
If that's not enough to entice you, we're also giving away 100 goodie bags worth £50 and 150 VIP tickets to the Students' Aspiration Survey wrap-up event, which will have a secret-high-profile-speaker.
The Students' Aspiration Survey promises to be a sizeable step forwards in our attempts to better understand the impact your time at university has on your future. Let's get some answers.
The Students' Aspiration Survey launches on the 13th January, and will close on the 13th February.