Photoshoot: Gummo Vibes
Here, we bring you a photoshoot based on some of the more obscure scenes and clothes in Harmony Korine's first (and very strange) film, Gummo.
Cambridge
Cambridge University
fashion
Film
Tab
the tab
Long before Harmony Korine's 'Spring Breakers' hit the big screen, he was creating films so low in budget and so high in controversy that they often didn't even make it to theatrical release.
Korine wrote the screenplay for Larry Clark's highly controversial cult film 'Kids', (a raw and shocking drama portraying the sex and drug-fuelled lives of a group of teenagers living in New York City when HIV was very prevalent), which then gave Korine the platform required to write and direct his own project – 'Gummo'.
Harmony Korine is a really odd guy. And Gummo is a really odd film. At times, it becomes pretty uncomfortable to watch. It explores life in a small, poor town in Ohio in the late 90's, still recovering from the aftermath of a destructive tornado.
Many have criticized Gummo's lack of clear structure and storyline, but Korine claims that 'beginning, middle and end' need not fall in that order, and that the focus here is on individual characters and scenes. As a result, although you might be left struggling to explain what actually 'happens' in Gummo, certain images are left etched in the mind that you couldn't erase if you tried.
Here, we drew inspiration from some of these scenes. A mix of digital, film and disposable cameras were used for this shoot in order to recreate the mismatched collage-like feel of Gummo, which Korine had achieved by distributing a variety of types of cameras among his film crew.
White PVC dress — Bianca Batson, Central Saint Martins.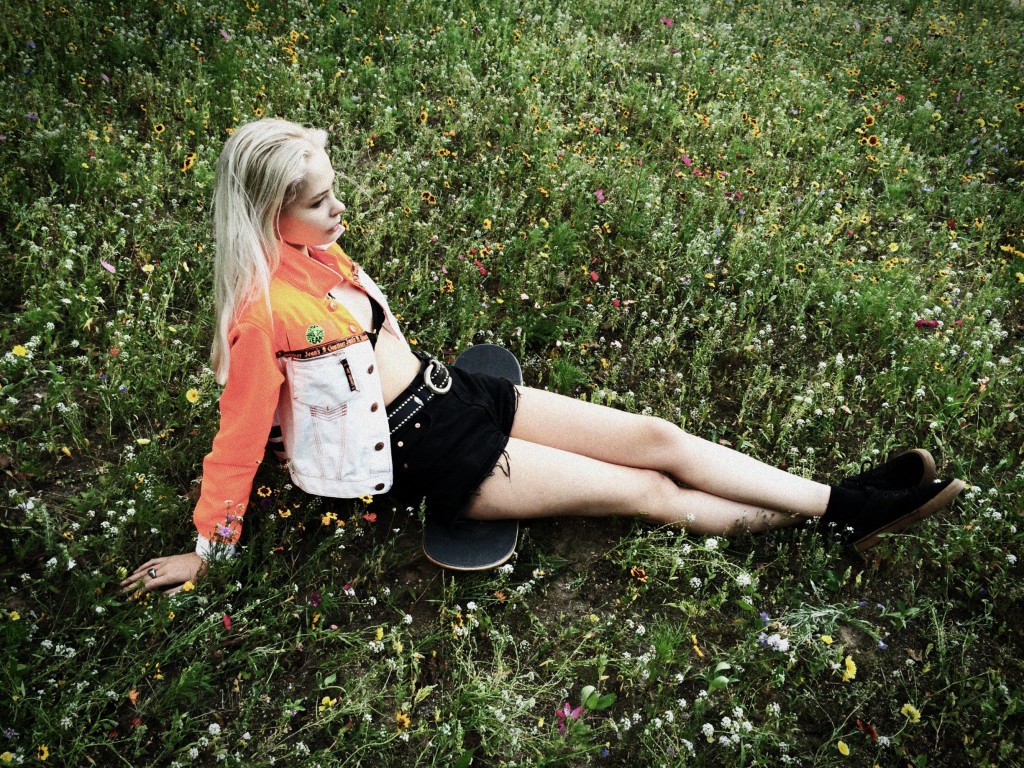 Fluorescent jacket — Jean Paul Gaultier.
Black shorts — Levi's.
Belt — Mr. Ben Retro Clothing
Black net top — Yves Saint Laurent.
Mickey Mouse bomber — Vintage Fair, London.
Wine top — Bianca Batson, Central Saint Martins.
White shorts — The £10 Thrift Store.
"Life is beautiful. Really, it is. Full of beauty and illusions. Life is great. Without it, you'd be dead." – Solomon (Gummo)
Styling & Photography: Sophie Naddell
Model: Charlotte Mckelvie