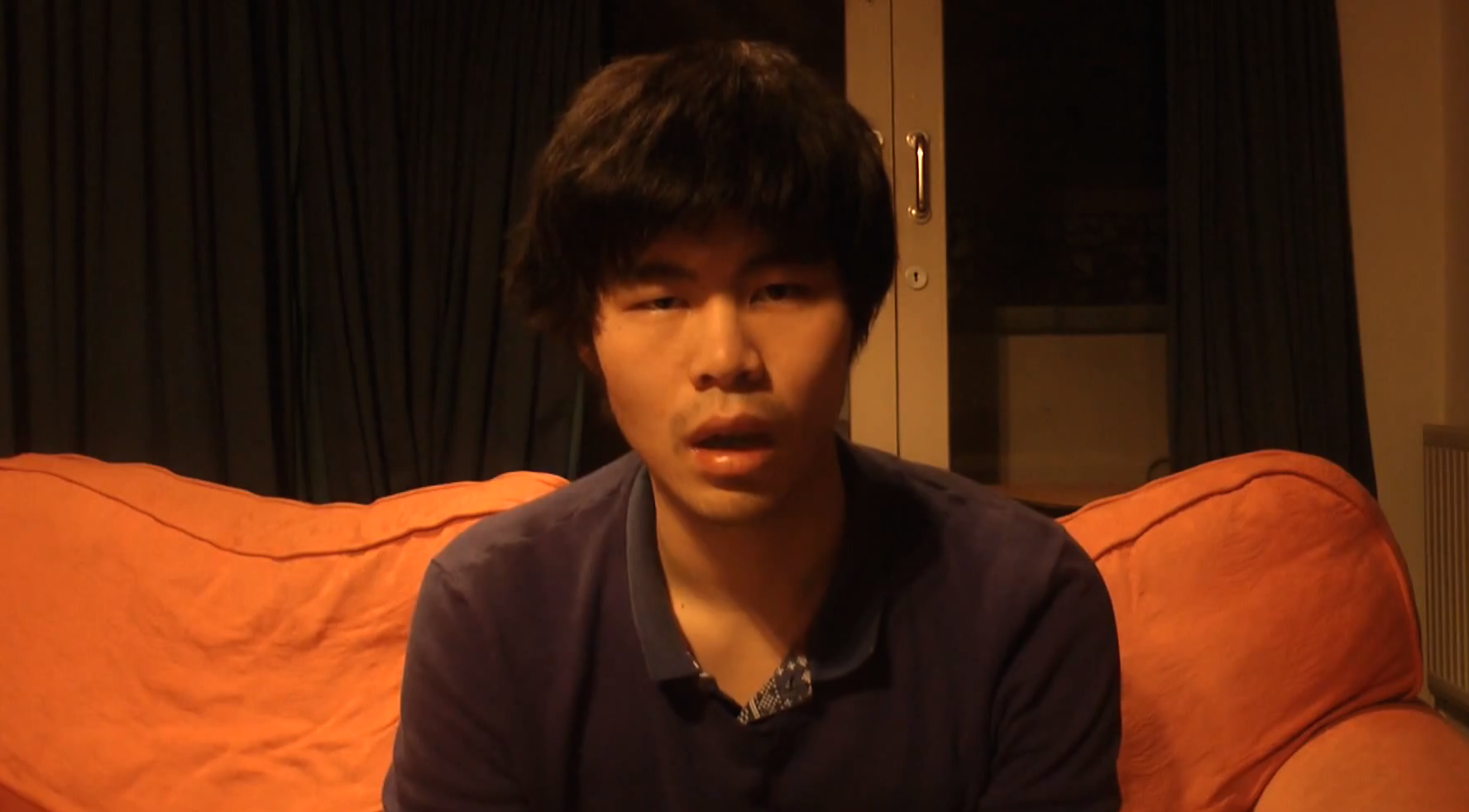 Mark Liu Tries: Jerk Off Instruction
MARK LIU reviews this new craze of sex help video, and then creates his own feminist version…
Feminism
glass ceiling
Internet
jerk off instruction
Mark Liu
maths
noad
penis
review
star wars
video
woman
Jerk Off Instruction videos are the new craze. I was first introduced to this phenomenon while thinking about how we would explain masturbation to aliens. I subsequently Googled for a Lego-style step-by-step instruction guide and instead stumbled across these sex education videos.
A woman enters who I assume is a qualified teacher, or at least a Yahoo answers top contributor, and starts telling me to take off my "pants" and get "hard". So far so good. It feels a bit like Yoga on the Wii except without all the pseudo-spiritual bullshit and with better graphics.
One startling thing I notice about the woman is that she is wearing not very many clothes – very unprofessional, but perhaps this is a reflection of the sliding wages within the sex education industry.
It suddenly hits me, why did they hire a woman for this video and not a man? They say to become a master you need 10,000 hours of practice, and there is no way this woman has had more than 3,000. Sexism is what it is, just like how my maths teacher was a woman. People just assume women are better at teaching because they have umbilical cords.
The jerk off instructor starts telling me how to scour my penis, although sadly doesn't delve into the finer details. She's generally very vague and keeps telling me to give "it" to her, and I rewind the video to find out what she's referring to, but to no avail.
Her instructions are generally poor. I want to know speed, distance, and what to do with each individual finger at all times. She brandishes what looks like a Chinese mushroom and starts using it as an avatar for my wang. Again, a lot of money and confusion could've been saved if they just used a regular penis, either by breaking through the glass ceiling and employing a man, or using a real disembodied penis.
She begins comparing my own penis to the large fleshy monstrosity in her hands. She tells me I have a small penis and wouldn't be able to satisfy her, which threw me at first but I then realise is just a very clever teaching technique. In fact, that's how I got an A* in maths because my maths teacher used to tell me the exact same thing.
This is where things get a bit bizarre, almost Twilight Zone-esque, as she starts referring me as Daddy. It's a bit derivative – the same exact plot twist from Empire Strikes Back (spoilers) but with none of the dramatic tension. I presume this is meant to be arousing because of the Daddy/daughter fantasy thing, but I've never understood that because I myself don't have a father.
Out of nowhere, she tells me I need to cum and this angers me. Nobody tells me when or when not to cum. Mark Liu cums when and where he pleases. She starts counting from ten and it is very reminiscent of the countdown at midnight on New Years, when I also ejaculated. I stand my ground and refuse to, but when she reaches zero I lose control like a sordid Pavlov's dog. Naturally, this is Rachel Riley's fault.
Just when I think it's over, she starts telling me to swallow my own semen. It turns out this is not just a JOI video, but a sub-genre known as CEI: Cum Eat Instruction. She is really insistent and my upbringing lessons kick in, which taught me to always accept food when offered.
After all, if I expect women to taste it, shouldn't I avoid being a hypocrite by tasting it myself? But then I thought by that logic I would also have to carry a small infant inside me and shoot it out of my pelvis, so there is definitely a line where you should stop and that line is probably pretending to be female on Tinder.
My main worry is once I put something in my mouth, my hygiene standards for that substance completely go to shit. I would stop caring that it gets on my sofa, in between the crevices of my keyboard and would start wiping it on my jeans like I do with ketchup or those cheese shaving you find on Doritos.
Anyway, I decide not to this time and after cleaning up the evidence more meticulously than the criminals on CSI, I ponder why there aren't any JOIs for women. After all, it's women who mostly don't know how to masturbate. In fact, most women I ask about masturbation give me a strange look, as if they've never even heard of it and are angry that it's a thing.
And that is why, ladies, I've created my very own Jerk Off Instruction video for you: