Here are the clubbing nights you won't want to miss out on this June
The Ox Events are back and better than ever
It's been a long, long year of lockdown boredom. You don't know how many more games of Ring of Fire you have left in you and you can't play any more of the "Drink if you…" games because you already know exactly which people will drink on every single card. There's only so many times you can watch your mate down a beer from the funnel and discuss how you just can't find a boyfriend in a national lockdown in the downstairs loo.
But fear not! The Ox Events have laid out their plans for clubbing nights for the week beginning 21st June, if restrictions will allow clubs to open. The week looks like it will be filled with exciting events on every day that you won't want to miss out on. Brookes student favourite Fishies will be on four times and you'll be able to send it at Bridge as many times as you like.
The Ox Events also announced earlier this week that they would be rescheduling the popular This is Oxford Festival to 25th September 2021. You can buy tickets for the festival here.
So, here's the low-down on what events are on and where you should be. Tickets are on sale now here.
Monday 21st June
Monday Night Bridge- The Bridge
PopUp Presents: Drum and Bass- The Bullingdon
Fishies: The Return – O2 Academy Oxford
Tuesday 22nd June
The Rooftop Disco- The Varsity Club
Park End: Part I- Atik
Wednesday 23rd June
Fishies- O2 Academy Oxford
Soul Sista: Mowtown Special- The Bullingdon
Thursday 24th June
Straight Outta Lockdown Hip Hop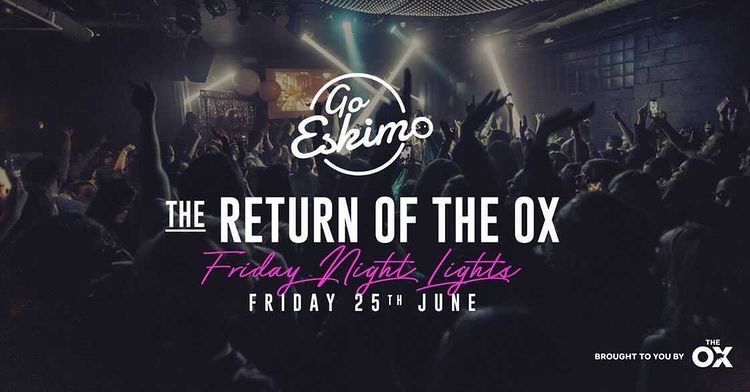 Friday 25th June
Go Eskimo- The Bridge
Fishies- O2 Academy Oxford
Tracksuit & Trance- The Bullingdon
Monday 28th June
The Last Dance- The Bridge
Wednesday 30th June
Fishies: The Last Dance- O2 Academy Oxford
Friday 2nd July
Go Eskimo: The Last Dance- The Bridge
Related stories recommended by this writer:
• Here's some things to do in Oxford if you're bored in lockdown
• Brookes student starts a petition calling for lighting to be installed in South Park