Grab your pumpkin spiced latte: Here are the best dressed Brookes students from Halloween 2019
Warning: content some viewers might find spooky
October you've been great, cosy evenings, scary films, Great British Bake Off final, but spooky season is well and truly over.
So grab your pumpkin spiced latte, here's the best dressed Brookes students from Halloween 2019.
Ben Dellow, Fourth Year, International Relations, Ben Ellison, Rob Buirski, Third Year, Geography and International Relations and Ed Krivinskas, Third Year, Real Estate.
Drew McCormick, Third Year, Law
Merri Jordan, Izzy Street, Jade Down, Alana Spiers, Eva Cox, Third Year, Primary Education and Emma Cummins, Third Year, Equine Science
Thea Dyer, Second Year, Business and Psychology, Louise Richards, Second Year, Planning and Property Development and Tegan Jennifer, Second Year, Events Management
Millie Pyrke and Maddie Hall, Second Year, Criminology
Alex Salmon and Tom Tash, Fourth Year, City and Regional Planning
Greg Bright and Adam Jovic, Third Year, Digital Media Production
Beth Jevons, Second Year, Business and Marketing Management
Eddi Steeple, Third Year, Business and Management
Vicky White, Accountancy, Lydia Hope, Biology, Aisling Ward, Architecture, Third Year
Alfie Turner, Psychology, Harry Robertson, Business, Second Year
Isabelle Amos, Second Year, Geography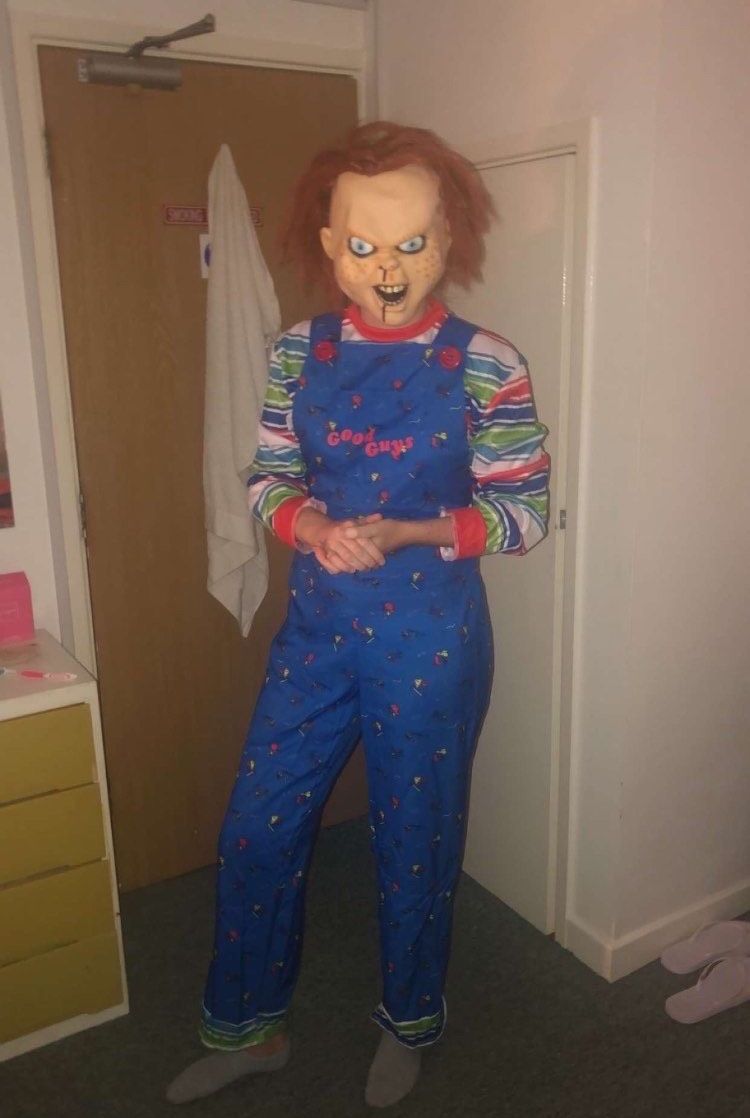 Gina Hardy and Francesca Davies, Third Year, Anthropology
Rob Hole, Second Year, Quantity Surveying, Lauren Rayner, Third Year, Geography and Alfie Coward, Second Year, Real Estate
That's it for Brookes' best dressed for Halloween 2019. Check out the Insta to see if you've featured there too!