Meet the teams: Brookes Futsal World Record Squad
This Sunday April 6th, Brookes Futsal are attempting to break the record for the longest ever Futsal match. The 45 non-stop attempt will raise money for charity.
We caught up with Brookes Futsal legend Charlie Sole to find out all his Ronaldos and Ronal-don'ts, who the biggest Pele-yer is, and who he just can't take Ney-more.
1. Who's the angriest member in the squad?
Mark Fogget: This Leeds Lad wins this hands down. What he lacks in ability he makes up for in aggression. He's a lovely guy off the pitch though!
2. Who's always getting injured?
Wesley Newton: Attending sessions in the first few weeks, he got injured and we never saw him again. One can only assume he's still in the JR.
3. Who's the most high-maintenance?
Nobody: We are a down-to-earth set of boys who just enjoy playing Futsal (they've clearly got something to hide).
4. Who's the biggest freak?
Rollo Hovey: I wouldn't call him a freak but I would love to know what goes on inside his incredibly cubic shaped head.
5. Who's the biggest drinker?
Charlie Sole: It's probably me. When I'm drunk I enjoy spooning porcelain.
6. Who's most successful with the opposite sex?
Abideen Abazorla: This boy is famed for his ability with women, although he has reportedly settled down.
7. Who's got the most flair on the field?
Noah Kelsey: He isn't the most unselfish player, the guy will shoot from anywhere.
8. Who wouldn't you expect to be as good as they are?
Will Rhys: His wirery figure just doesn't look apt for Futsal and you'd think his House Music obsession would distract him. But this boy is one of the most committed players I have ever encountered.
9. Who's only in it for the parties?
Louis Tindal: Although Louis isn't actually playing in the record attempt, but he will be there for the post match celebrations you can be sure of that
10. Who's the best player in the squad?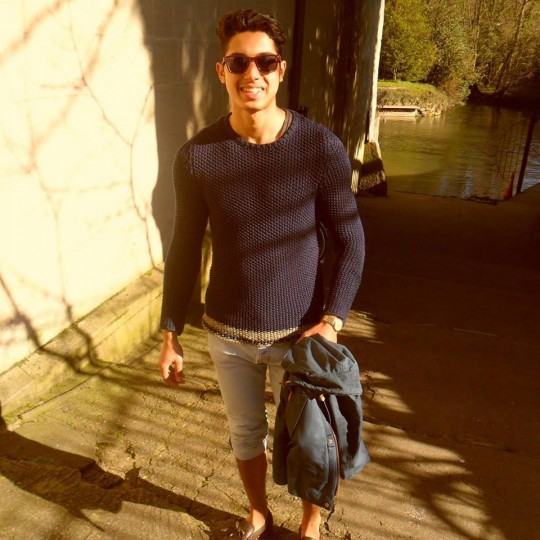 Pedro Carvalho: The Portuguese play-maker makes all of us look really shit.
For the details of the Wolrd Record Futsal Marathon click here.
For all things Brookes, like us on Facebook.