South park: the 8th wonder of the world
The sun emerged over South Park this week and set fire to our Instagram newsfeeds
(Before you ask, no this has no relation to the cartoon series)
Over the years the arrival of Instagram has created a new level of internet narcissism.
No stone (literally) is left unturned when picking the most banal, mundane events or objects possible to photograph and post online with a quirky filter.
These pictures almost always come with a deep and supposedly thought provoking caption. One particular destination however has caught your eye. The majestic sunset, or sunrise for those eager to bag a spot in the library, over Cowley's South park.
Come any sign of blue sky, sunlight or even mist and frost and South park, normally the hangout of underage smokers, becomes something of a major tourist attraction. Happy snappers everywhere can rejoice in the knowledge that the high temperatures expected this weekend will undoubtedly produce yet more Instragram fodder.
In celebration of all this we've trawled through our newsfeeds in search of the best/most generic: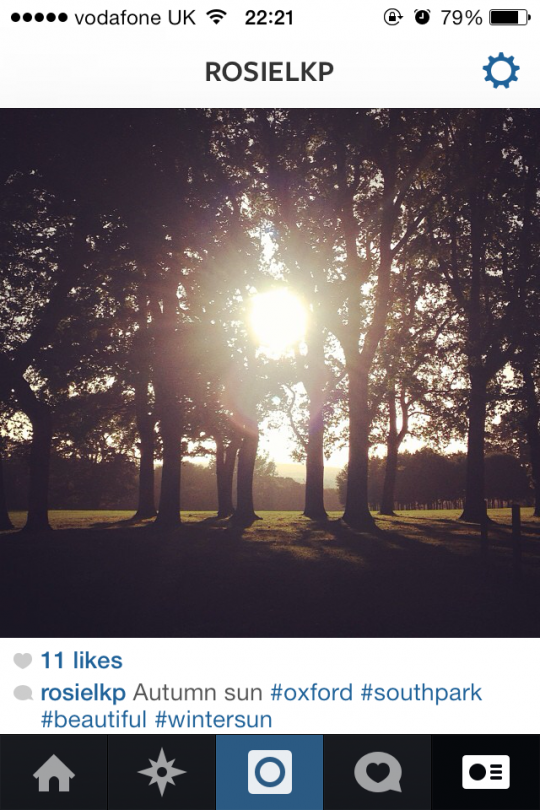 You're even on twitter. And seriously, of all the places in Oxford to pick for a proposal?