Meet the team: OBU Equestrians
Brookes Equestrian stopped horsing around to say hay to The Brookes Tab.
They told us who's hot to trot, who's nay bad, and who's got the best canter banter. Here is their hooves who:
1. Who's the angriest member in the squad?
Sam: Our President is fantastic, but prone to angry lectures ending in "I am so disappointed in you" when squad members don't perform as well as they should. She also get's incredibly angry when anyone pinches her bum at Fuzzys. Not cool boys!
2. Who's always getting injured?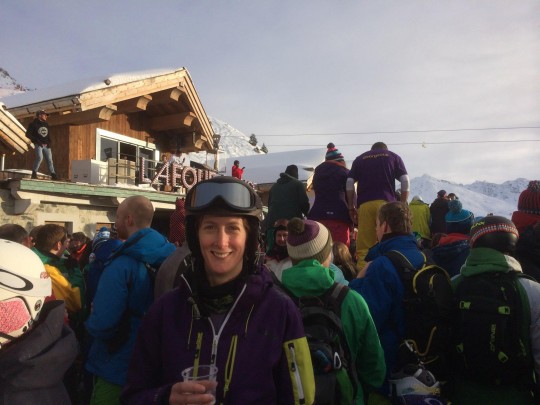 Ruth: Before we even made it to our first match in January Ruth had injured her knee skiing and ended up in A&E after falling off her bike. She may struggle to get on the horses but  when she does, she produces the results.
3. Who's the most high-maintenance?
Isabelle: There is no competition for this title. Isabelle always performs well, largely due the amount of diamante she wears to dazzle the judges. She is consistently late, to the point that we tell her matches start 45 minutes earlier than they do just so she'll make it on time. She adds a nice touch of glamour to our consistently damp and depressing match days.
4. Who's the biggest freak?
Laura: 2nd team captain and one of the most amusing squad members. Top points for turning up to Fuzzys in an age 7 lamb onesie and proceeding to 'BAAAAA' at anyone that annoyed her.
5. Who's the biggest drinker?
Imy: This title goes to Imy, she might not be the biggest heavyweight drinker, but she goes out more than all the 2nd and 3rd year squad members put together. "Down it fresher!"
6. Who's most successful with the opposite sex?
Bryony: Our 1st team captain is definitely our most successful member with the opposite sex, though that does not take much within the team. She always succeeds with her crazy outfits such as the one above. Even freshers are not safe.
7.  Who's got the most flair on the field?
Caledonia: We were impressed at trials by Caledonia's elegant riding and she hasn't disappointed this term with consistently good placings.
8. Who wouldn't you expect to be as good as they are?
Glen: He can't clean his own boots or even turn up with his own matching kit. We struggle to tie him down for matches because he is always on holiday (we are not jealous at all!).  His skills in the dressage arena are unsurpassed.
9. Who's only in it for the parties?
Melody: If you go out in Oxford you've probably bumped into this girl at some point. A regular fixture at socials and house parties, but still hasn't made it onto a horse since starting at Brookes. Hilarious.
10. Who's the best player in the squad?
Polley: But only when she puts her mind to it! Polley has been a very successful rider on the 1st team for all 3 years at Brookes. Frequently hungover or just not with it, she somehow still manages to trounce the opposition. And her pug Buzz is a great lucky mascot!