The Brookes prospectus vs. reality
The Tab reveals the realities of life at Brookes.
It has recently come to our attention that it isn't just students instagramming the shit out of everything from their food to the sunset over South Park to make their lives look more interesting. Adults are at it too, including those in charge of producing Brookes' latest prospectus. Here are a few of the glaringly obvious differences between that and reality:
John Henry Brookes building
"Building for the future – the far, far, far future"
Hailed as the building of the future, the John Henry Brookes building has become a symbol of perpetual failure to deliver. With constant delays and undelivered promises, it is now guaranteed that we will never be able to see artist's impression come to life.
Accommodation
"At Brookes you have a range of accommodation options to suit your style"
At Brookes there are several styles of accommodation to suit all walks of life and when we say all we actually mean posh boys looking for something as close to the cushy boarding houses of their public school days.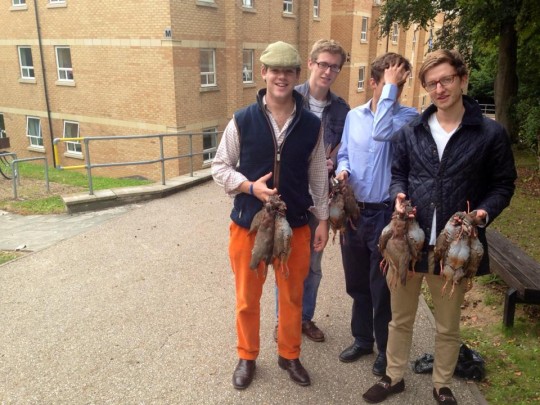 Sports
Whilst the prospectus may make Brookes Rugby players look like a wholesome bunch of guys partaking in some healthy competitive sport, of all the Brookes sports clubs: the Rugby club is perhaps the most infamous. Several rumours and stories concerning their late night antics have lead to multiple and serious bans. Their motto? Cutting no corners in the pursuit for banter.
Architecture
It's no secret that Brookes is very proud of its architecture department (see the £16.2 million Abercrombie building), which has come under hot debate recently over 'space' issues. It shares its name with the luxurious clothing line and seems to mimic said brands petty exclusivity conveyed through the ideology of Brookes architects.
Study support
Brookes is unique in its wealth of online databases and resources available to all students. What students are actually presented with is a twenty minute, herculean effort of: going to the library page, finding your subject, trawling through the list of databases, clicking on your chosen one, being redirected to log in to your Athens account (often several times as you attempt to remember your password) whilst aware of the ever present error message that could strike at any moment sending you straight back to the where you started.
Cliques
Brookes likes to think of itself as an advocate of multicultural bonding across multiple courses at the university. But this has never been the case. You are more likely to see students travelling in carefully selected social groups wherever they go. Nobody likes to go it alone.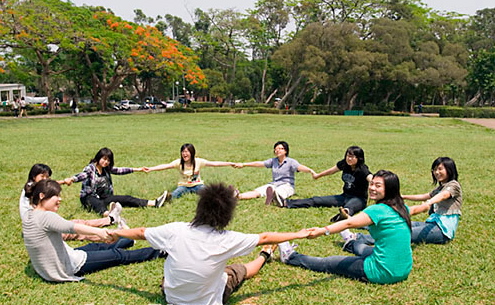 Studious individuals
You're more likely to see us exerting serious effort in various extra –curricular activities than paying an equal amount of dedicated attention to our work. Lets face it, this is Brookes after all. Not Oxford.