It's dark at five and your house is cold: Here are seven ways to battle the November blues
That iced coffee from senate? Secure it. Cheeky Eat a Pitta for lunch? Get it in the bag babe
The clocks are going back so it's only getting darker and colder from here on out.
I'm sure many of you have heard of Movember, but we should all be thinking about looking after our mental health this November whether you can grow a moustache or not.
Winter can be a challenging time for students, so we've put together a little guide to help you through it.
1. Don't get burnt out
With all the term 1 assessments starting to build up it can be easy to get lost in that mountain of work that's building up on your desk. No one likes going to their lecture and hearing about how everyone else is miles ahead of you, as long as the work gets done, who cares what your mates are up to?
In the second and third year, it's tempting to feel like getting the grades are the only thing that matters, but there's no need to sacrifice your sanity to get your hands on a first.
2. Get outside
Maybe it's starting to feel like the sun never comes out because you've chained yourself to your desk and only have a dingy window in your flat, but I promise the sun does exist. When things are starting to pile up on your shoulders, a 10-minute walk in the sun to take in a bit of the city can make all the difference to your mood (and that little break won't hurt your work).
3. Wrap up warm
I can almost guarantee that you will feel endlessly worse if you are cold AND overworked. Don't chance it and go to that lecture in a t-shirt- you will be frozen and I can first-hand promise you that being cold makes every hangover 10,000 times worse than it already is.
4. Go and see your mates
The temptation to slip into that winter loneliness is so strong but your mates do actually care about you and like hanging out. No one wants to go through the darkest coldest months alone and the support and smiles they can offer you will really support you through it.
5. Ring your parents
For a lot of students, this will be your first time living away from home and once the fresher's honeymoon glow has worn off it can get really hard. Your mum will be over the moon to hear from her little darling and it might be that little bit of home comfort you need to push you through to Christmas.
6. Treat yo self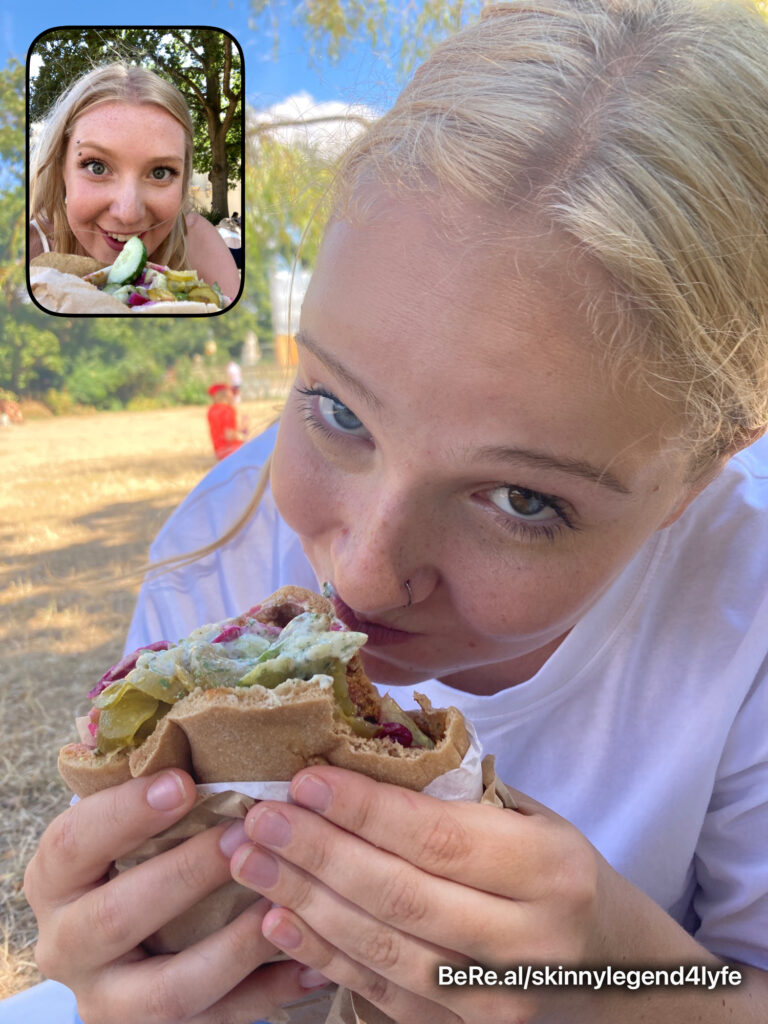 I cannot understate the importance of a little treat. That iced coffee from senate? Secure it. Cheeky Eat a Pitta for lunch? Get it in the bag babe.
Everyone loves a fun little snack and some new clothes, and if that's what keeps you ticking along then it's always gonna be worth it
7. Try a sport
Don't stress yourself out if you don't have the time, but doing a little bit of exercise can be so beneficial to your mental health. Even if you just go for a jog about the downs a couple of times a week, it can make all the difference to how you feel in these cold evenings.
Whether you swim alone at the SU or get involved in a big team for the social of it all, that little kick of endorphins is definitely going to help your cruise through to 2023.
It's okay not to be okay. To contact the Bristol University Student Wellbeing service, follow this link here. If you scroll to the bottom of the page, you can submit a form to request wellbeing support for yourself or someone else. You can also contact [email protected] or call 0117 456 9860. Bristol Nightline operates between 8pm-8am. You can call them on 01179 266 266 or message them here. 
Related stories recommended by this writer:
• Bristol University to offer £1 meals and free period products to support students through the cost-of-living crisis
•'Not good enough': Students react to Bristol Uni's cost of living plans
• Bristol Uni says it doesn't have a duty of care towards its students, claims lecturer