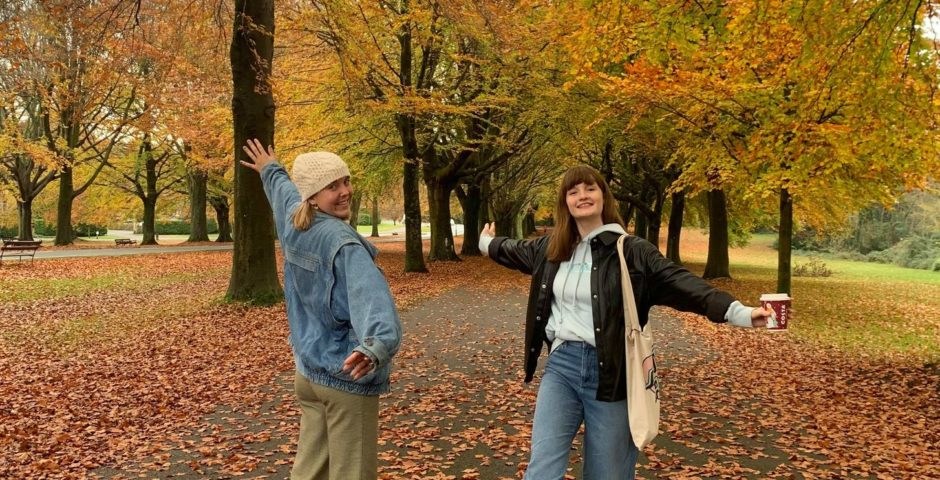 Bristol students told us their go-to places to walk in Bristol, here are the top nine
Not sure who has time to walk from Bristol to Bath, but we see you and respect you
Having been in and out of lockdowns for over a year now, which feels like a lifetime, everyone has hopped on the trend of finding new, fresh walks, mainly because it was the only reason we were allowed out of the house.
We thought you might be getting bored of the old round the downs and back again walk, so The Bristol Tab reached out to UoB students on instagram to see what they thought were the best walks in and around Bristol.
Maybe you'll be able to see a different part of Bristol, whilst also getting those 10k steps in. Here are the best nine Bristol walks, according to Bristol students:
1. Harbourside
We do like harbourside, it's calm and relaxing as the boats come in and out. With lots of little bridges, you can certainly do a lap of the harbourside. From harbourside, you can see the coloured houses above and of course the SS Great Britain. Probably worth doing this walk on a sunny day because when it's windy it gets especially cold.
2. Ashton Court
Best walks would not be complete without Ashton Court. There are so many different walks around Ashton Court, as well as a pitch and putt course, and you might even see the deer in the deer park.
3. Brandon Hill
This is one for all UoB students because Brandon Hill is right in the middle of City Centre and Clifton so perfect for meeting friends. Although the hill is a little steep it's certainly worth it for the views at the top, and of course the accomplishment.
4. The Downs
The Durdham Downs, a place where every Stoke Bishop fresher spends their summer months. Very nice and convenient for those in Clifton or Stoke Bishop but might be a bit of a trek for those in City Centre or Redland but I would say its certainly worthwhile.
5. Bridge/Observatory
Are you really a UoB student if you haven't been to the bridge? The view from the middle of the bridge is not for the faint hearted, or if you are afraid of heights. A wander around the observatory is lovely, especially at sunset, although you might need to do a couple of laps because it's not very big.
6. Clifton
Ahhh Clifton Village, the epitome of middle/upper-class living. Why not take a wander around Clifton? Via Parsons or maybe the Mall Deli (other eateries are available) and soak in the Crescent (reportedly the longest crescent in Europe or at least that's what the sign says) or the cobbled side streets.
7. Blaise Castle
Blaise Castle is about an hour and a half walk from Clifton, but with a nearly 250-year-old folly it certainly seems worth a visit for those who are interested in history.
 8. Bristol to Bath
This walk is more of a day trip than a short stroll, but someone still suggested it on our instagram poll. It should take about four hours to complete and is 12 miles one way, so it might be one for when exams are over. You get two cities in one day so it would probably be worth the effort.
9. Kingsdown
Not many people know about the coloured houses of kingsdown, but its definitely one for an explore. There are gorgeous terraced houses, cobbled streets, amazing views and direct access to Stokes Croft via Nine Tree Hill, where you can grab a coffee or empanada from the independent El Jefe Jose Cubanos cafe at the bottom of the hill.
Follow @thebristoltab on instagram for more student content, memes, news and polls.
Related stories recommended by this writer:
• Ru Paul's Drag Race star Miz Cracker joins Bristol mental health podcast
• Here are six fresh themes to try for your next room crawl
• These are the best six places to catch the sunset in Bristol, according to UoB students