Two medics are running 21 half marathons in memory of Bristol Uni student Matthew Ward
'It's hard to put into words how much we loved Matt'
Two Bristol Uni medics are running 21 half marathons over 21 weekends in memory of their friend Matt Ward who passed away earlier this year.
So far the boys have raised over £3,500 and all the money will be donated to the Samaritans, a suicide prevention charity that provides 24/7 support for those at the point of crisis.
When asked what inspired them to embark on this challenge, the medics Guy and Matt said they all used to run together whilst on placement in Bath.
"After Matt died we found it a really helpful outlet to clear our heads. On one run we voiced the crazy idea and it went on from there. Matt was 21 when he passed away, a half marathon is 21km so it only made sense to run 21 half marathons."
The duo have set up a Facebook page to help raise awareness and build support for their campaign. In a post they wrote: "On the 17th October 2020 our lives changed forever as we lost Matthew to depression. There are no words to express how heartbroken we are".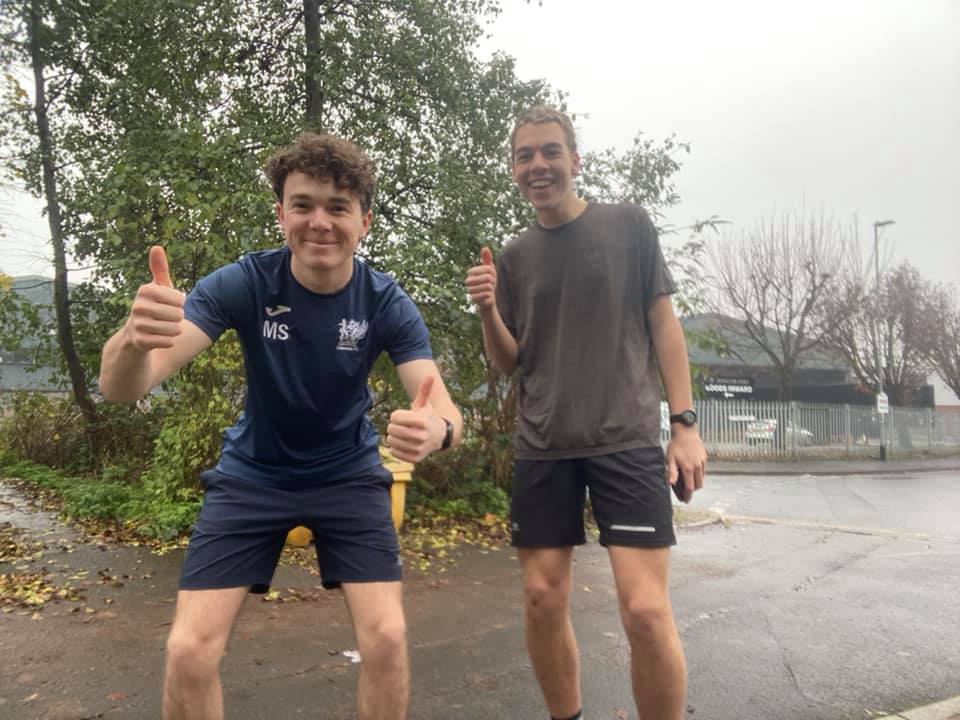 "Matt was 21 when he died so we're running 21 lots of 21km over 21 weekends. We would ask that you may support us in making a donation in Matthews name.
"It's hard to put into words how much we loved Matt. I think the response we have seen both since his death and with this fundraiser speaks hugely of the impact he had on so many people's lives. He was an incredibly well loved guy."
They decided to raise money for the Samaritans because of the impact the charity has for those in need. They said: " It's an amazing charity that is there for people going through the same things Matt did. For us and many others who knew Matt, this feels like something we can all be part of and it's great to be ending the year on a more positive note".
Both boys admitted that so far the running has been a bit of a challenge. "I don't think either of us quite understood what we had got ourselves in to", they said. "With everything else that's been going on in the world at the moment we've already had to be a bit creative; Matt somehow managed to complete a whole 21km in his back garden."
You can donate here.
If you are experiencing any mental health issues or high levels of stress, help is readily available for those that need it.
A list of wellbeing services available to Bristol students can be found here, as well as the Samaritans' helpline.
Stories recommended by this writer:
• 'I ended up wearing six layers': We found out the exact reason why the ASS is SO cold
• Bristol Uni fines fresher who 'accidentally' had 50 people round to sing Mariah Carey
• Bristol Uni has issued over £15k in Covid fines since early October