Here are 10 things we miss about Lizard Lounge
The free lollipop and jäger bomb at the door because they care
Imagine this: it's pre-lockdown on a Tuesday night. You've had a long day and really need to get some work done, but your flatmate knocks on your door as soon as you open your laptop and asks if you are down to go to Lounge. You don't even question it. There's no better excuse to not do work than a night at Lounge, you simply cannot miss it.
Lizard Lounge is the Triangle's best spot (and I stand by that). You can always count on a fun night any night of the week. No matter who you are with or how much you've had to drink, you can always bet you will not regret skipping work to go there.
Here are the top things we miss about the beloved Lounge.
The music
The music at Lizard Lounge just cannot be beaten. If you are looking for a night where you want to hear all of your classic pop belters then Lounge is the place to go. With club remixes of all the top hits in the main room and cheesy classic pop in the second room, you can't go wrong. We are still eagerly awaiting the day we can hear WAP in Lounge for the first time.
Toffee vodka
The toffee vodka is such a staple part of a night at Lounge. You can try to buy your own or have it somewhere else, but really nothing beats having a shot of it at the bar in Lounge.
The second room
Every night you are bound to hear Reach for the Stars or the Macarena in the second room, also known as the cheese room. There's no better place to bust out your best dance moves than the second room. It's shocking how some people don't even know it exists.
Getting Jason Donervan or Taka Taka afterward
Being on the triangle, Lounge is next to every Bristol student's favourite food spots after a night out. Freshers love to pick up a Donervans before hopping on the U1 up to Stoke Bishop, but the experienced Lounge goers know that Taka Taka is the best.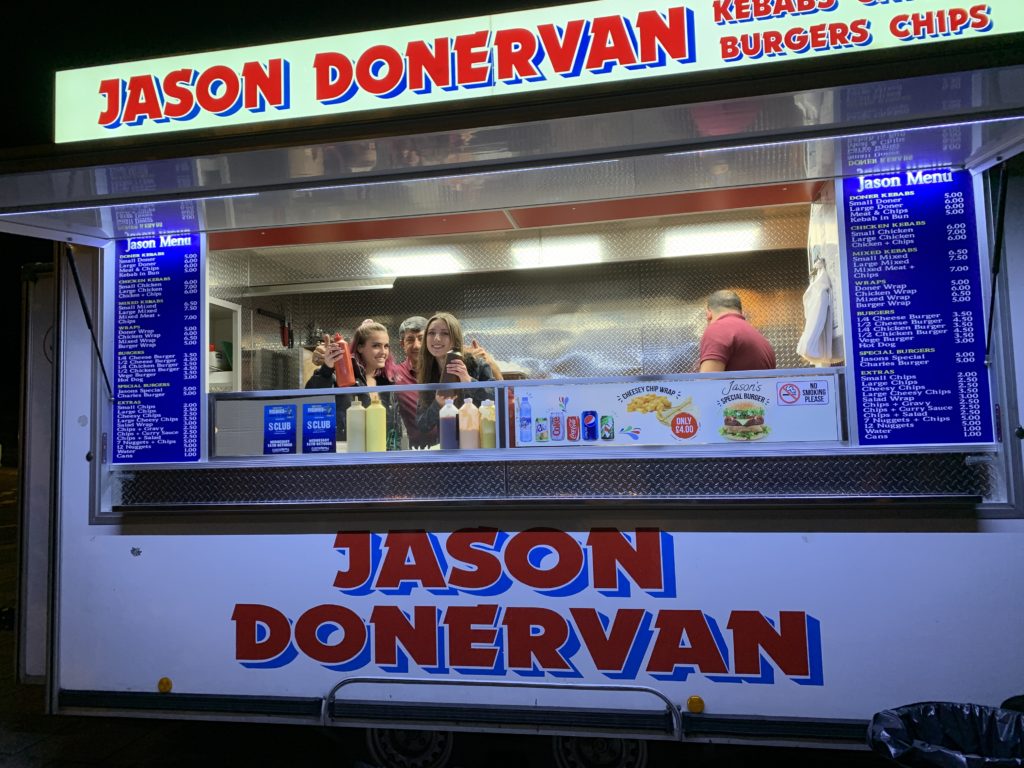 Three for five VKs
What a steal! (Except on weekends when you pay an extraordinary price for them). The real question is whether you get 3 for yourself or find 2 other people to share them with.
The free lollipop and jäger bomb at the door
Nothing beats starting your night with a lollipop and free shot as soon as you get down the stairs. Even Lounge themselves miss giving us these to welcome us in for a great night, they told The Bristol Tab: "We miss greeting you all on entry, giving you free lollipops and jäger bombs."
Starting clubbing past midnight
In Lounge, like most Bristol clubs, the party doesn't start till late. If you show up anytime before 11:30, expect it to be empty unless there is some kind of crazy theme going on or rugby have taken over for a social. Once the clock hits midnight, the crowds start flowing in and the queue outside will be long as the to-do list you are ignoring.
The friends you make in the toilets
The toilets at Lounge are the best place to make new friends. It's a break away from the music but will be full of drunk girls complimenting your outfit and spilling their VKs.
Cramming outside Boots in the makeshift smoking area
Ah yes, the "smoking area", also known as a fenced-off area outside the Boots next to the entrance. By far the worst smoking area set-up in Bristol, but also so much fun at the same time. It's so cramped that you're bound to bump into people and make new friends.
The stamp
The iconic lounge stamp is a reminder that you most probably had a great night, even if your only memory of the evening is the stamp.
Related stories recommended by this writer:
• 21 memes that will just make sense to Bristol Uni students
• Bristol fresher goes viral on TikTok for skiing down Stoke Bishop hill during lecture