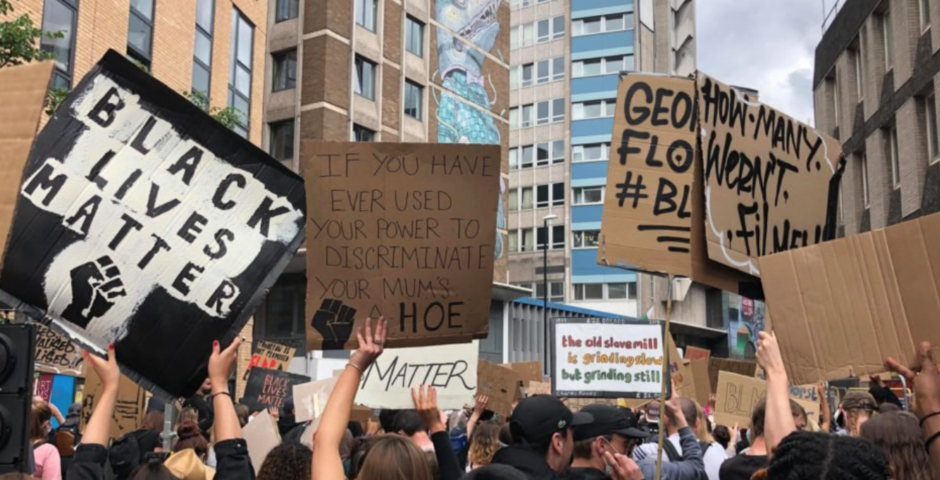 All these Bristol locations got their names from slavery and you didn't even notice
Really, what did you expect from Whiteladies Road and Black Boy Hill?
When you're a student at Bristol, life is pretty fast paced. Walking from one lecture to the next, guzzling coffee from Friska, you have probably never bothered to read the signs, names of buildings or streets you are walking down. Neither have I! But the truth is Bristol's links to the slave trade are everywhere.
Five days ago we witnessed the historic toppling of the Colston statue. The statue was, for many, a symbol of Bristol's inability to confront its troubling legacy and denounce the many prominent Bristolians who benefited from the slave trade.
Recently the University of Bristol committed to reviewing and debating the names of buildings with links to the slave trade.
Here is a list of eight other streets, buildings and roads in Bristol, named after infamous Bristolian slave traders.
Tyndall's Park Road and Tyndall's Avenue
The Tyndall family name is also big on campus. We attend lectures, go to seminars, workout in the gym and study in the library all on roads named after the Tyndall's. The very land on which the Bristol uni stands was owned by the family.
Unfortunately, this family carries a history of profiting from the slave trade. Onesiphorous Tyndall was a councillor from 1703 to 1712 and Sheriff of Bristol in 1707-8, but also joint owner of a ship called Cato which travelled from West Africa to Barbados with cargoes of slaves in return for sugar, ivory and redwood.
The Tyndall's became a very wealthy merchant family and, by the mid eighteenth century, Onesiphorous' son had obtained leases to own the site of the Royal Fort.
Elton Road
There are lots of references to Elton in road signs all over Bristol. There is an Elton Road just off Gloucester Road and also one on campus (the dreaded incline leading up to the Hawthorns past the Grammar School).
The Elton Family were a Bristolian family of merchants. Much like Tyndall, Sir Abraham Elton was a sheriff, mayor and MP for Bristol but also invested in slave ships at the beginning of the 18th century.  He invested in brassworks in Bristol, which was then used to barter for slaves.
The Elton family were still receiving money from plantations and slave-produced sugar until the late 18th century.
Bathurst Basin 
This site, down at the harbour, is named after Charles Bathurst, a Bristolian MP. Charles was an early investor in Colston's Royal Africa Company.
His great grandson was an MP between 1796 and 1807 and actually led the campaign against the abolition of slavery for over a decade. In 1818 Henry, the 3 Earl Bathurst was paid hundreds of thousands of pounds in compensation after his slaves in Sierra Leone were freed.
Find more information here.
Bristol Old Vic
Bristol Old Vic was opened in 1766, after forty-eight wealthy individuals generously donated £50 to help build the theatre. Each of those donors received a silver token granting them free access to any performance and several of these tickets are still in existence today. Many of the donors made or enhanced their personal fortunes from businesses related to the slave trade.
Find more information here.
Wills Memorial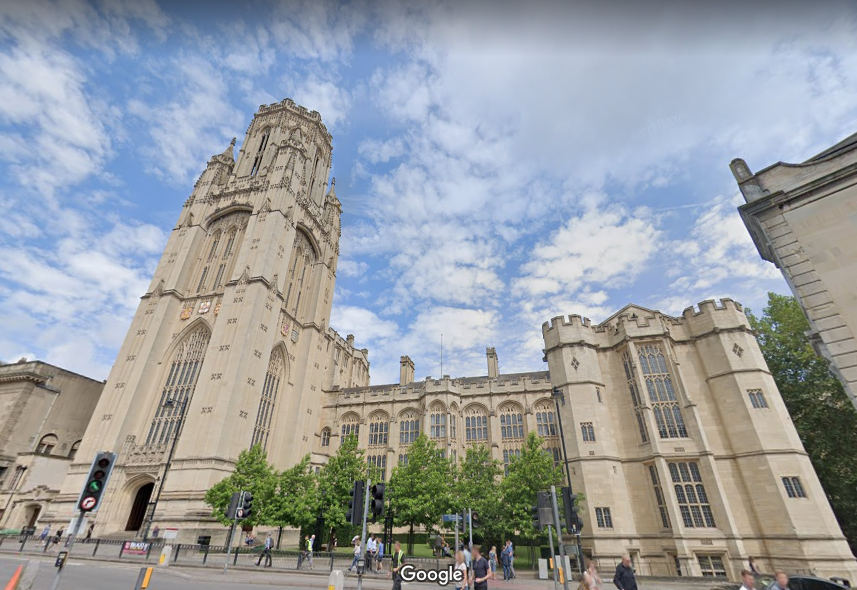 Wills Memorial is named after Henry Overton Wills II who donated £100,000 (equivalent to about £11 million in todays' money) to the university. The Wills family made its money from the tobacco industry which was entirely dependent on slave labour.
It is estimated that 85% of the University of Bristol's wealth comes from slave labour. In the Foyer of the Wills Memorial building there is a plaque acknowledging this.
Yeaman tower
The Yeaman family were infamous slave owners. John Yeaman owned thousands of slaves and in 1665 tried to set up new colonies in North Carolina.
A few years earlier, John had taken 12,000 Scottish and Irish Prisoners of War and enslaved them too. John's brother, Robert, was the Sheriff, Mayor and Chief Magistrate of Bristol and made a fortune in the 1670s off of slave ships.
Black Boy Hill and Whiteladies Road
Folk tales and urban legends have left many claiming that Black Boy Hill and Whiteladies Road were named during the peak of the slave trade.
In fact Black Boy Hill was actually named after a local pub and Whiteladies Road references the local nuns. These urban myths have flowered because Bristol has so many unresolved links to the slave trade. Rumours have replaced official acknowledgements of the cities dark and shameful history.
Related stories recommended by this writer:
• All the best memes from the historic fall of the Colston statue
• 'We are here to fight for black lives': Thousands gather for Bristol Black Lives Matter protest
• 'I cannot pretend I feel any sense of loss', says Bristol's Mayor Marvin Rees on Colston Statue