'Mental Health is the foundation for life': UoB students on tackling the mental health crisis
45 per cent of Bristol students screened positive for depression, 35 per cent for anxiety
This week is Mental Health Awareness week across the UK. It only takes a simple google search of 'Bristol Uni mental health' to understand the severity of the ongoing mental health crisis The University of Bristol is facing.
In the 18 months between October of 2016 and April of 2018, 11 students at the University of Bristol were found to have taken their own lives. Since then, the number has risen to at least 13. 
Despite the University claiming to place student mental health and well-being at the forefront of University decisions in their Student Strategy, its annual Mental Health and Well-being Report of 2019 found that 45 per cent of Bristol students screened positive for moderate to severe symptoms of depression, and 35 per cent experienced moderate to severe levels of anxiety, far higher than the global student average.
This, coupled with the popular party and drug scene at the University, has led to it being known as 'A party uni with an Oxbridge mentality and work ethic.'
With services facing increasing demand, growing waiting lists and even cases of students being turned away from mental health support all together, the student community have been forced to generate their own well-being provision.
The Bristol Tab spoke to some UoB students on their thoughts about mental health, staying on top of their mental health in lockdown and what they are doing more widely for mental health in the student community.
Miriam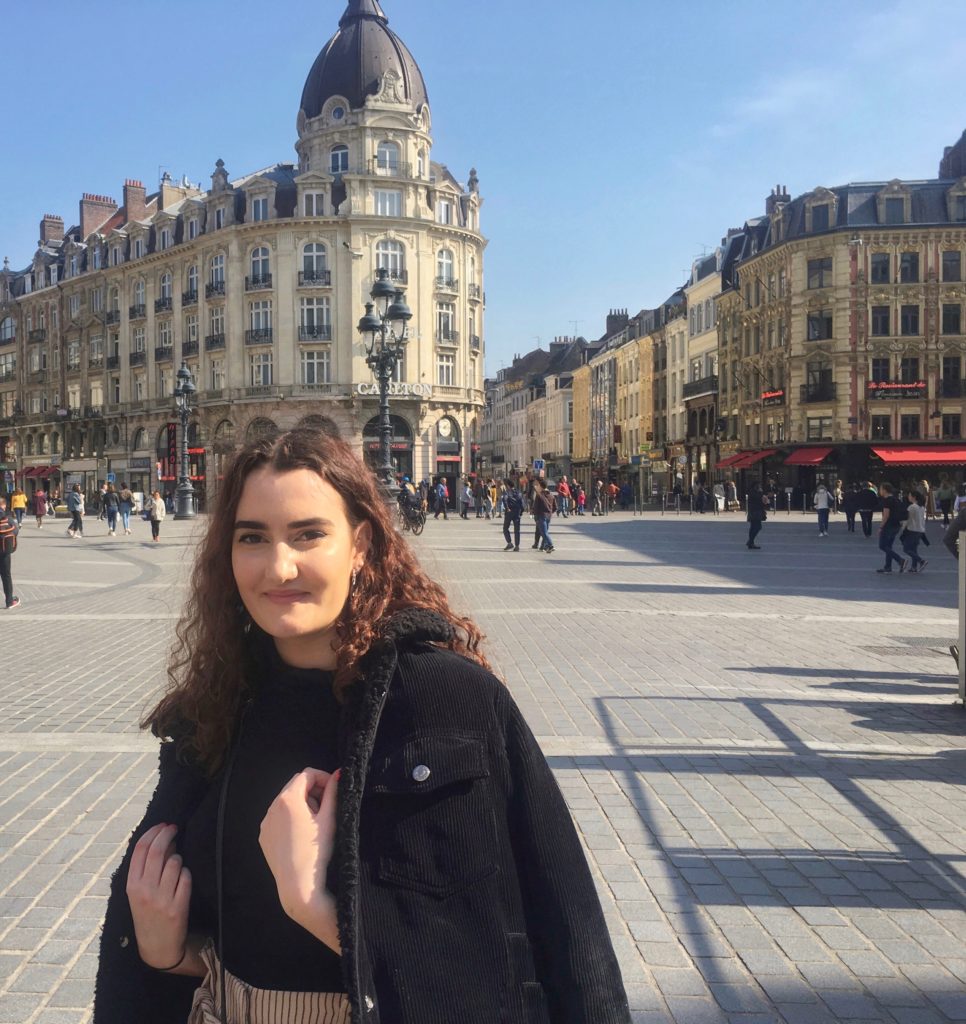 Miriam is a 2nd year student who told The Bristol Tab that she has been doing her best to educate herself on mental health, the stigma that surrounds it and what she can do to provide emotional support for her friends and family that are struggling.
She told us that she has found the reduced contact with friends during the lockdown period challenging, but that she has taken to weekly zoom calls: "Obviously everyone loves a good quiz but it's also been fun to do something a bit different like a murder mystery game; you can't go wrong with a bit of fancy dress'"
What has Miriam been doing for mental health in the wider community?
Miriam told the Bristol Tab about her role as Vice President of the Black Dog Project, a student-led, Bristol based volunteer group. 
The students go into schools and youth centres to talk to young people about mental health: "Our aim is to inform whilst encouraging candid conversations about mental health from a young age to reduce stigma."
Rob
Rob told the Bristol Tab: "Mental health is a sliding scale most of the time, sometimes things are good so I forget that they were ever bad".
He highlighted how occasionally, one minor incident snowballs into an entire questioning of his life and decisions: "In terms of the challenges I used to face, it's a combination of cultural issues, lack of validity and a destructive internal dichotomy."
Lockdown has been a challenge for Rob who told us that he feels himself slipping back into the person he resented. In order to stay on top of his mental well being, Rob has been trying to do one new activity a day, no matter how small it may seem.
"I also call my girlfriend in the evening so we can talk about something fresh."
What has Rob been doing for mental health in the wider community?
Rob has been trying to keep others entertained through music live-streams: "I shaved my head for the NHS, and I have been organising a lot of DJ and events related stuff via live-streams, which keeps me busy and involved in the scenes."
Vanessa
The Bristol Tab also spoke to Vanessa, the former Student Living Officer at the University of Bristol. She explained how mental health is a topic that has many taboos surrounding it, especially within the black community.
Vanessa believes that discussing personal struggles constructively is difficult: "Often, people talk about mental health in a very detached manner.
"Mental health to me is very much the foundation for life, for balance and for peace."
She told us about her struggles with mental health at university as a BAME student: "I was extremely anxious and stressed about uni, but on top of that I was becoming more and more aware of the ignorance of the student population.
"As a working class black woman, I felt hyper-invisible. I felt very physically visible, but me and my voice didn't feel like it mattered.
"I was seeing people who didn't look like me, I was being taught by people who didn't look like me, I was reading about people who didn't look like me, yet I was being told that this was the place where we were going to meet the future leaders of the country, this is where greatness was being born, bread and nourished.
"I was thinking if this is the place that has the greatest pool of people in the country, why is no one black here, what is going on? It caused a lot of problems with my mental health and how I viewed myself."
What has Vanessa been doing for mental health in the wider community?
In terms of supporting the well-being of the wider community, Vanessa has recently released a documentary called "When Well-being is White". She told the Bristol Tab that she wanted to make a film that not only highlighted the struggles of black students, but also combated the feelings of isolation that so many students face.
"It's shedding the light on a topic that we often don't hear about in media and we certainly don't hear about it in educational institutions, which is the mental health of our black community."
Hannah
Hannah is a Masters student and the current president of Peace of Mind: UoB Mental Health Society.
"Mental health to me is something which really needs to be nurtured and promoted. I feel we go through our childhood years learning the importance of good physical health through P.E and maintaining a healthy diet, and yet I had no real understanding of mental health until I started university."
Hannah told us how she has been coping during lockdown: "I have been trying to maintain some form of routine as I think it really helps my mental health, even just by making my bed, getting up and having breakfast with my family and doing some exercise."
What has Hannah been doing for mental health in the wider community?
As the president of the UoB Mental Health Society, Hannah explained that one of their main goals is to provide a platform to encourage an ethos of "students looking out for other students''.
They started doing this through weekly "PositiviTea" sessions in the Living Room, where they would provide snacks and activities for students to go along and chat in a safe environment, free from judgement. 
Hannah told us that Peace of Mind have "collaborated other societies, including Pottery Society to provide exam de-stress pottery workshops and try to encourage students to look after their mental health during exam season and get involved in doing something creative."
*Some names have been changed to hide the identity of the interviewees. 
If you, or anyone you know, is struggling with mental health, you can get access to immediate support by calling Samaritans for free on 116 123 or texting 'Shout' to 85258.
Related stories recommended by this writer:
• 'Universities need to do better': New documentary explores well-being support of BME students at Bristol
• UoB Physics students fuming after only being given one extra hour for exams
• Bristol students can now sign up to support care leavers and estranged students