Meet Unirent: The Trip Advisor of student houses
The student-led company will pay you £3 for reviewing your house and landlord
Finding a student house is a well-documented nightmare.
In first year, panic sets in if you've not got a house lined up by Christmas. In second year, you're more chilled until March comes out of nowhere and hits you like a tonne of bricks because you still haven't found somewhere to live for following year.
As students are often desperate to get any house at all, it's often the case that landlords can get away with anything. But what if that was all about to change?
Enter Unirent, the student-led company who will pay you £3 just to review your student house.
You can also review halls, but you don't get paid for that.
What is Unirent?
Unirent operates like Trip Advisor, enabling students to review properties in which they've lived, with the hope that others are better-informed about their first forays into the housing market.
All you have to do is fill out a survey with comments about the landlord, the heating the neighbours and s0 on and so forth.
The site currently includes reviews from Bristol and Bath, but the founders are keen to expand to other unis.
Co-founder and Bristol third year, Zach Dunnett said: "By sharing these experiences we hope to create an online community where you can find a house you actually want to live in and at the same time bring some much-needed transparency and order to student lettings."
How did Unirent come about?
At the pub of course.
One day, the soon-to-be founders, Zach, his twin Gus and their mate Fraser, were discussing housing nightmare stories over a frothy one.
"We were debating who had the worst landlord and we realised that the stories people were telling were completely invaluable to any student looking for a house. So we thought we'd create an online space to share them.
"That was two years ago and we're in too deep to stop now!" Zach told The Bristol Tab.
But it's not just there to record the horror stories, but also to document the track records of the good landlords out there.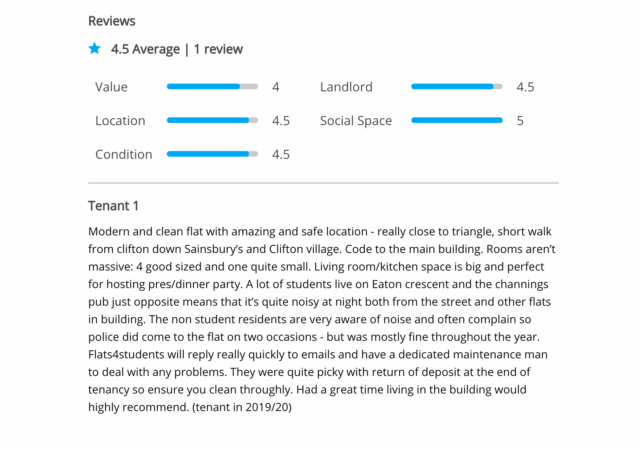 Zach said: "Hopefully our website can help take some of the stress out of finding a house by highlighting landlords who actually care about the students living in their properties."
Follow this link to leave a review.