Meet Heather Mack, the Green party candidate who has just been given a criminal record
The Bristol Tab spoke to Heather to find out more…
Heather Mack, the Green party candidate running in Bristol North West, was given a criminal record in court today for her involvement in Extinction Rebellion London protests in April of this year.
She was found guilty of a minor public order offence, however the ruling does not impact her ability to stand as a candidate on December 12th.
Bristol North West is the constituency of any UoB students based in Stoke Bishop who are registered to vote in Bristol.
Last week, The Bristol Tab caught up with Heather to find out why students should vote Green in the General Election.
The greatest message that Heather wanted to get across to student voters is the importance climate action.
In April this year, Heather was arrested whilst campaigning as part of Extinction Rebellion in London. She highlighted that while other parties are adding to their manifestos, they don't always follow through when they have power. "Labour supported [Extinction Rebellion protests in April] but at the same time were supporting the expansion of a major coal mine.
"We are the only party which is taking climate action seriously in this climate emergency"
Heather doesn't believe that voting Green is throwing your vote. While Green has never won in Bristol North West before, this election is "totally different". Never before has climate change been such an important issue for voters.
Heather told The Bristol Tab, "As long as voters vote with their heart, the Green party will do a lot better in this election. In the EU election, Green won across the whole city. We know the people in Bristol support the Green Party."
"We should be making it easier for everyone to study at such an important age"
Heather believes that university fees are way too high, with interest rates skyrocketing. She was one of the last years of the lower fees, and when asked about her student loan, she said that she "can't imagine paying it off."
"I am totally not in favour of private schools"
Heather told The Bristol Tab about her own experiences growing up in a working class family, and feels passionately about equality in education.
When asked about where she stands on the current debate over private schools, she said "we should be pushing for all our education systems to be good. I think we need to get rid of the idea of segregation in education."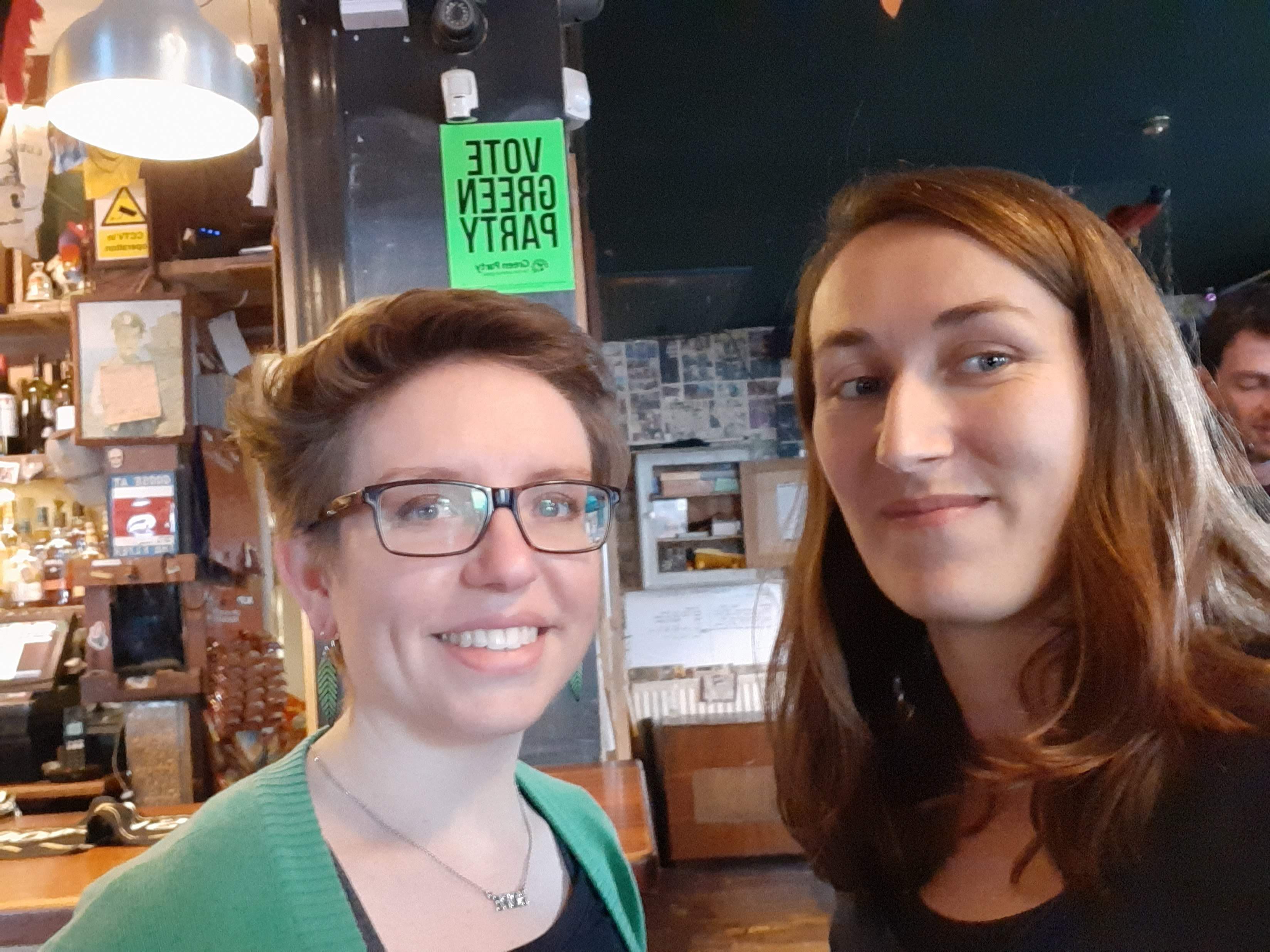 Heather has campaigned to remain since the 2016 vote, and supports the idea of a second referendum.
"I don't think the EU is perfect for us, but it is a group of real people. Everyone has faults. I want to be part of that."
The Green party, along with the Lib Dems and Plaid Cymru, are part of the Unite to Remain agreement which ensures that there is one clear remain candidate in each constituency.
"[UoB declaring a climate emergency] in and of itself isn't the answer"
Heather believes that the university could do a lot more to change its environmental impact. Starting with infrastructure, Heather says that UoB should look at how its buildings and halls or residences are built. Then they should focus on engagement, providing more opportunities for students to learn about sustainability.
"When you get to university, you want to be in the city amongst the action"
If she were elected, Heather would focus on transport in Bristol NW. "I would focus on a properly integrated functioning transport system – new buses and trains – so that students can really feel like they are part of the city."
And finally… favourite book, movie and album?
Book: Gandhi's autobiography – his motivations and his spirit are incredible.
Movie: Lord of the Rings
Album: Anything by Florence and the Machine
REMEMBER TO REGISTER TO VOTE! Follow this link.
If you're still in doubt over where you'll be casting your vote, check here to see what constituency you're in.