Best dressed at the Guiness World Record charity fundraiser
These are the freshest, flickiest, finest festive jumpers around
A charity fundraiser aiming to break the Guinness World Record for the most number of Christmas jumpers worn in one place took place in the Royal Fort Gardens opposite the ASS library this afternoon.
The event, organised by Bristol charity Above and Beyond, aimed to beat the record currently held by Loughborough uni with 1,175 people.
Although unfortunately no world record was broken and the aim of 1,500 people wasn't quite reached we did have some cracking jumpers.
Sarah, second year, Vet
Matthew, works in university finance
Floss, second year, Languages
Sarah and Dominique, both work at the support office
Alexis, works in finance
Debbie, site service coordinator
Kate, fresher, Medicine
Diane, Emma and Holly, Biomed research technicians
Peter, Chemistry technician
Lucy, Peter and Sankalp, freshers, Medics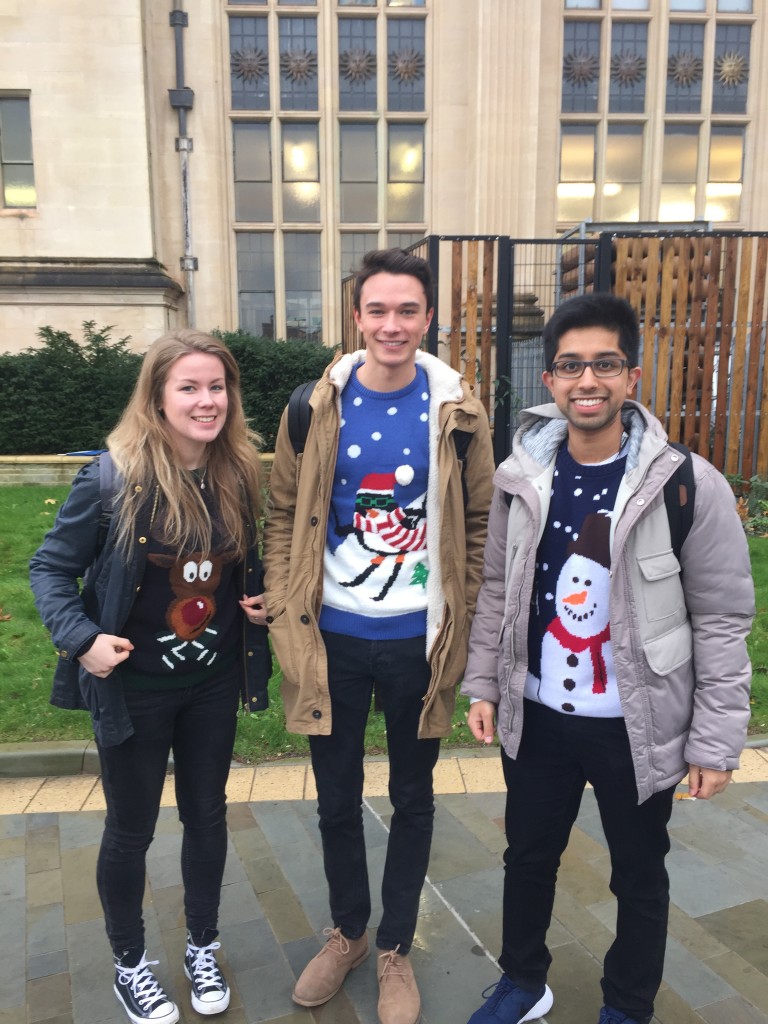 Sam, works for Above and Beyond